Issue Roundup: Coronavirus Disease (COVID-19)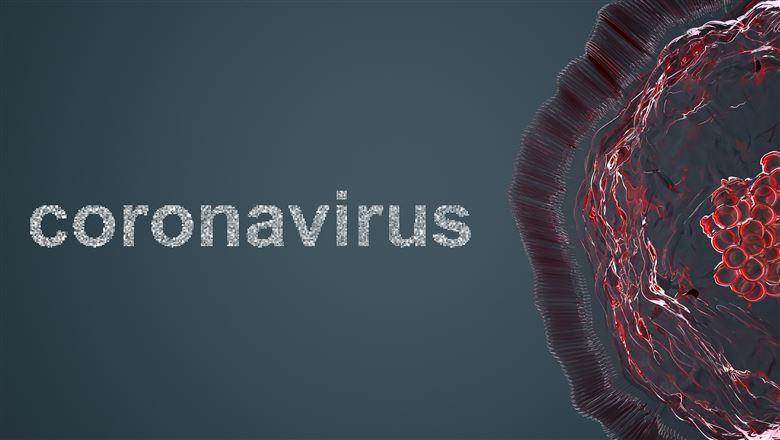 ASAE Learning Goes Virtual Through 2020
Advocacy Update
ASAE Research Foundation Impact Surveys
Webcasts
Q&A
Collaborate
Articles
Other Tools and Resources


As the worldwide COVID-19 crisis continues, associations are experiencing drastic impacts on their conferences, membership, and operations. These resources are compiled here to help you stay informed on this rapidly evolving situation.
"Aggressive and preventative measures are being taken to protect our individual and collective health. This is an unprecedented situation which requires many of us to adjust our normal practices," ASAE President and CEO Susan Robertson, CAE, said in a March 13 statement announcing that ASAE was initiating fully virtual operations. Read her full statement here.
ASAE Learning Goes Virtual Through 2020
With the public health and safety of the ASAE community of utmost concern, ASAE will hold all meetings, conferences, and other scheduled learning programs virtually for the balance of 2020.
ASAE's learning content has been entirely virtual during the COVID-19 pandemic, and ASAE is currently planning its first-ever fully Virtual ASAE Annual Meeting & Exposition August 10-12 to replace the in-person Annual Meeting that had been planned for Las Vegas.
"The good news is that the pandemic has made us accustomed to rapid change, and we have the technology platforms to deliver exceptional learning content and continue to inform, educate, and inspire our community in a virtual experience," said ASAE President and CEO Susan Robertson, CAE.
More ASAE Updates: ASAE is constantly evaluating its operations, programs, and services in light of the pandemic and making adjustments as needed. Read more about the impact of COVID-19 on ASAE operations, in-person programs, and membership renewals.
Advocacy Update
Tax extension. The IRS announced April 9 that, due to the COVID-19 pandemic, tax returns and payments for tax-exempt organizations and fiscal-year businesses due between April and June are now delayed until July 15, 2020.
The extension announced by Treasury Secretary Steve Mnuchin includes excise taxes that associations and other tax-exempt organizations pay on certain executive compensation. ASAE had asked Treasury and the IRS for this relief while associations continue to experience extreme revenue losses during the coronavirus pandemic.
Read more on AssociationsNow.com.
CARES Act and interim funding legislation. In March, Congress passed the CARES Act, a $2.2 trillion coronavirus relief package to provide Americans emergency aid and help combat the pandemic. Two provisions in the CARES Act apply to 501(c)(6) associations: an employee retention payroll tax credit and emergency Economic Injury Disaster Loan (EIDL) grants that can be used for payroll costs, rent or mortgage payments, or repaying obligations that cannot be met because of revenue losses. However, associations were not included in the Paycheck Protection Program (PPP), which received an additional infusion of funds in a $484 billion interim package of new COVID-19 relief passed by Congress on April 23. That bill also included additional funding for the EIDL program.
On April 14, ASAE and more than 4,300 organizations across the country sent a letter to Congress and the administration asking that associations be included in the PPP. There are encouraging signs that the message is being heard on Capitol Hill. Reps. Chris Pappas (D-CT) and Brian Fitzpatrick (R-PA) sent a letter, with 60 bipartisan signatories, to House Speaker Nancy Pelosi requesting association relief. In a major development, Sens. Bill Cassidy (R-LA) Joe Manchin (D-WV) sent a bipartisan letter with 18 signatories to Senate and Small Business Committee leadership, which urgently requests that associations gain access to the relief they critically need.
To read more, visit

ASAE's coronavirus advocacy and resources webpage

.
ASAE Research Foundation Impact Surveys
The ASAE Research Foundation is conducting weekly Association Impact Snapshot surveys to explore how associations are approaching critical decision-making about member, volunteer, staff, and constituent needs. This real-time data is helping to measure the scope and impact of the pandemic on the association community.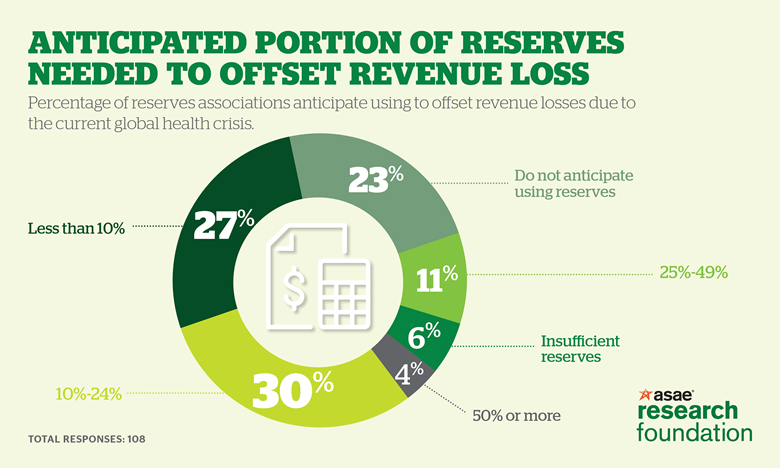 Full reports: June 12 Association Impact Snapshot
Webcasts
How Nondues Revenue Can Help Associations Thrive During (and Beyond) COVID-19

Thursday, July 9, 2:00 PM – 3:00 PM
Recorded Webcasts
Note: CAE credits are not awarded for viewing recordings.
Exploring Accepted Practices for In-Person Events During and After COVID-19. Watch now. Download slides.
Evolving Legal Considerations During COVID-19: Ask an Attorney. Watch now. Liability Waivers for Association Meeting Attendees.
The Case for Sunsetting Programs: Crisis Response or Level Setting. Watch now. Download slides.
The Impact of COVID-19 on Membership: A CEO Dialogue. Watch now.
The Association Revenue Recovery Plan. Handouts and transcript provided. No recording available as we experienced a problem with the recording for this event.
Leading Through Crisis and Uncertainty: A CEO Dialogue. Watch now.
The Shift to Virtual During and After COVID-19: A Young Professionals Dialogue. Watch now.
Preparing Your Office and Employees for Returning to the Workplace. Watch now. Download slides.
The Impact of COVID-19 on Small Staff Associations: A CEO Dialogue. Watch now.
COVID-19: Moving From Triage to Modeling a Future for Your Association. Watch now. Download slides.
Technology Continuity in Times of Crisis: A CEO and CIO Dialogue. Watch now.
Foresight Works Live: Fast Data in the Time of COVID-19 and Beyond. Recording coming soon.
Addressing Workforce Challenges During COVID-19: A CEO Dialogue. Watch now.
Association Advocacy in COVID-19: The CARES Act and Future Legislation. Watch now. Download slides.
Making Critical Decisions About Meetings Amid COVID-19: A CEO Dialogue. Watch now. First Round Scenario Response Planner. What Nonprofit Board Members Should Be Doing Right Now to Address the COVID-19 Situation.
Crisis Response Workshop for Associations. Watch now. Download slides.
Congressional Town Hall: Association Advocacy on COVID-19. Watch now. The CARES Act: A Guide to the Resources for Nonprofits.
Association CEO Roundtable: Response to COVID-19. Watch now.
Not Governance as Usual: Virtual Approaches to Manage Your Governance Strategy. Watch now. Download slides.
Tips and Tools for Creating an Awesome Virtual Event Experience. Watch now. Download slides.
Remote Work During COVID-19: Human Resource and Technology Considerations. Watch now. Download slides. Summary: Impact of Families First Coronavirus Response Act.
Coronavirus: Community Conversation on Association Impact. Watch now. Download slides. Event cancellation insurance FAQ. Legal Strategies for Association Meetings.
Q&A
Question: All of the jurisdictions in my association's local area area have issued stay-at-home orders. Does this mean that no staff can go to the office to get mail or handle IT or maintenance issues?
Answer: Assuming that your organization is a non-essential business, most of your staff must stay away from your offices. However, staff who are needed to maintain minimum essential business operations (such as IT, security, and payroll and benefits) or to perform maintenance necessary to protect your physical assets are permitted to go to the office, provided they maintain the appropriate social distancing.
We would encourage you to minimize the instances in which staff has to be present in the office and to stagger staff visits when possible. You should also give each such staff member a written travel authorization so that they can show the police (or whoever may be enforcing the travel restrictions) that they have permission to travel.
Sample travel authorization [PDF]
Have a question? Contact us to ask ASAE or ask your fellow ASAE members on Collaborate.
Collaborate
(Member login required for all Collaborate discussion posts.)
How Are You Keeping Diversity, Inclusion, and Equity on Peoples' Minds During COVID-19?
Doing a Live Event With COVID-19 Testing
Re-Opening Offices: Staff Health and Safety
Converting Annual Conference to Virtual
Membership Dues During COVID-19
What's Your Organization Doing Around Remote Work?
Search for all discussions tagged "#Coronavirus" in the Collaborate search field.
Articles
AssociationsNow.com
Leading During a Pandemic: Advocacy From a Distance, June 21, 2020
Will Hyperlocal Conferences Become More Popular Post-Pandemic? June 18, 2020
Leading During a Pandemic: Discomfort as a Virtue, June 14, 2020
What Will an In-Person Conference Look Like After COVID-19? June 11, 2020
How to Help Your Remote Team Stay Connected, June 10, 2020
Leading During a Pandemic: The Need for Steady Governance, June 7, 2020
Four Ways to Boost Nondues Revenue Right Now, June 3, 2020
Membership Incentive Ideas During a Crisis, June 2, 2020
Leading During a Pandemic: A New Landscape for Global Partnerships, May 31, 2020
Look to Your Resilient Programs to Help Maintain Revenue, May 27, 2020
Keeping Members Close in Socially Distant Times, May 26, 2020
Read more on associationsnow.com
Subscribe to the Associations Now Daily News email newsletter
ASAECenter.org
Revamping Governance Structures During a Crisis, June 17, 2020
Quarantine Lessons: What Associations Can Learn About Connection and Innovation, June 15, 2020
Returning to the Workplace: Legal Obligations and Risks, June 9, 2020
Association Fundraisers Must Become Wayfinders in Pandemic Era, May 29, 2020
After COVID-19, Office Space Will Never Be the Same, May 20, 2020
How to Assess Your Insurance Coverage Amid the COVID-19 Crisis, May 4, 2020
How to Implement Better Cyber Hygiene Practices as Employees Work Remotely, April 27, 2020
How to Manage Your Reserve Fund in the COVID-19 Era, April 23, 2020
COVID-19: Legal Strategies for Association Meetings, March 27, 2020
Other Tools and Resources
Centers for Disease Control and Prevention: CDC's resource page includes what you should know about the virus, situation updates, and information for travelers, businesses, and others. CDC has also issued guidance for mass gatherings.
U.S. Department of State Bureau of Consular Affairs: This COVID-19 emergency notification includes information on travel advisories, presidential proclamations on travel restrictions, and information for U.S. citizens returning from Europe and China.
World Health Organization: WHO has issued a risk assessment and mitigation checklist for mass gatherings, which includes a decision matrix that provides a recommendation on whether an event should be held.
Meetings Mean Business Coalition: MMB's toolkit of coronavirus preparedness and response resources is tailored specifically for meeting and event professionals. It includes talking points, templates, and "fast facts" graphics that can be shared in social media.
e