Issue Roundup: Coronavirus Disease (COVID-19)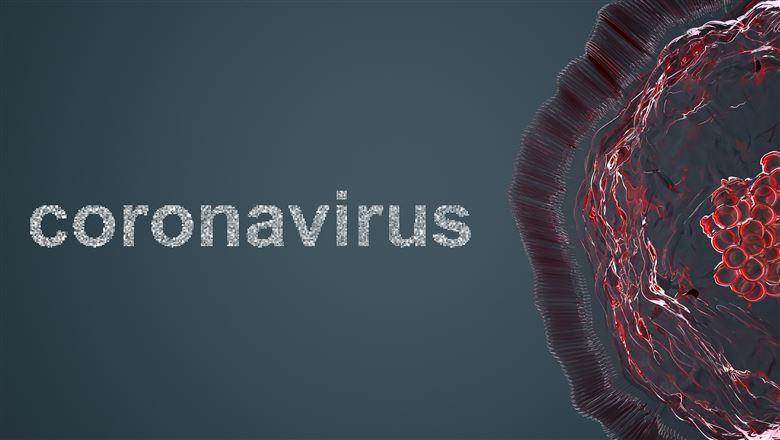 As the worldwide COVID-19 crisis continues, associations are experiencing drastic impacts on their conferences, membership, and operations. These resources are compiled here to help you stay informed on this rapidly evolving situation.
"Aggressive and preventative measures are being taken to protect our individual and collective health. This is an unprecedented situation which requires many of us to adjust our normal practices," ASAE President and CEO Susan Robertson, CAE, said in a March 13, 2020, statement announcing that ASAE was initiating fully virtual operations. Read her full statement here.
ASAE Announces 2021 ASAE Annual Meeting & Exposition Will Be Virtual With Regional In-Person Events
Due to continued concerns for the health and safety of all members, industry partners, volunteer leaders, staff, and other stakeholders during the COVID-19 pandemic, ASAE announced on March 3, 2021, that the 2021 ASAE Annual Meeting & Exposition will be held virtually, alongside smaller, regional hub meetings that can safely take place in person around the country.
This year's ASAE Annual Meeting will be held the week of August 16.
Annual Meeting attendees can choose to participate virtually or at regional locations where smaller groups of attendees can meet face-to-face during the meeting. Hub locations have not yet been determined, but it is anticipated that Dallas and other ASAE Alliance Partner destinations will serve as ASAE Annual Meeting hubs in August.
Registration for the reconfigured 2021 ASAE Annual Meeting & Exposition will open May 3 with full details.
"Logistically, a lot of planning goes into every aspect of the meeting to ensure its success and, right now, there are too many variables outside our control that could impact our attendees' meeting experience," said ASAE President and CEO Susan Robertson, CAE. "While we're all eager for a full-bore return to face-to-face meetings, we're excited to create some options in August for our attendees to access top-level content virtually or reunite with their colleagues and partners in a safe, controllable environment."
More ASAE Updates: ASAE is constantly evaluating its operations, programs, and services in light of the pandemic and making adjustments as needed.
Read more about the impact of COVID-19 on ASAE operations, in-person programs, and membership renewals.
Advocacy Update
Pandemic Risk Insurance
Pandemic risk insurance—and especially coverage for event cancellation—remains a top priority for ASAE. A pandemic risk insurance program, which ASAE first called for in March 2020, is critically needed to help our community and others fully reestablish programs, services, the workforce, and our overall economic impact.
In May 2021, ASAE joined the Business Continuity Coalition as a steering committee member. The BCC brings together more than two dozen industries and companies representing more than 60 million workers. In addition to trade associations and professional societies, the BCC showcases organizations in the restaurant, entertainment, hospitality, gaming, retail, communications, broadcasting, and real estate industries, among others. Read ASAE's press release for more information.
To read more, visit ASAE's coronavirus advocacy and resources webpage or email [email protected] with questions.
ASAE Research Foundation Impact Surveys
The ASAE Research Foundation continues to study how associations have approached critical decision-making about member, volunteer, staff, and constituent needs during the COVID-19 pandemic. The Association Impact Snapshot Surveys assess the pandemic's impact on association business operations, including meetings, nondues revenue, and staff management.
The foundation conducted two surveys in 2020 and one in early 2021. Key findings have been captured in the following three reports:
In addition, a Phase 3 Comprehensive Final Report is available for download.
The foundation plans to conduct additional surveys to continue to track ongoing association response to the crisis. Please reach out to [email protected] if you have questions.
Recorded Webcasts
Note: CAE credits are not awarded for viewing recordings.
Collaborate
(Member login required for all Collaborate discussion posts.)
Will Your Association Soon Do a Live Event With Attendee COVID Testing?
Reopening Your Association's Offices
Membership Renewal During COVID
Can We Require Attendees to Be Vaccinated?
Staffing a Hybrid Event: How Does That Work?
How Are You Keeping Diversity, Inclusion, and Equity on Peoples' Minds During COVID-19?
Search for all discussions tagged "#Coronavirus" in the Collaborate search field.
Articles
AssociationsNow.com
How the Pandemic Is Reshaping the Association Workforce, June 30, 2021
A Glimpse Behind the Curtain of a Recent Hybrid Event, June 17, 2021
Healthcare Conference to Require COVID-19 Vaccination to Attend, May 27, 2021
Associations' Post-Pandemic Opportunity to Go Global, May 23, 2021
Three Keys to a Better Post-Pandemic Culture, May 18, 2021
Let's Rethink the Virtual Exhibit Hall, May 12, 2021
Blueprint for the Hybrid Office, April 24, 2021
The Outlook for In-Person Meetings, April 24, 2021
Three Questions You'll Need to Answer When Planning Hybrid Conferences, April 22, 2021
Why CEO Jobs Are at Risk During COVID-19, April 18, 2021
What to Consider as You Fine-Tune Pandemic Leave Policies, March 24, 2021
How Strategy Drove a Pandemic-Era Membership Surge, March 9, 2021
What Exhibitors and Sponsors Want From Virtual Events in 2021, February 18, 2021
A Return to Meetings: COVID Protocol Document, February 4, 2021
A Return to Meetings: COVID-19 Screening and Testing, January 21, 2021
A Return to Meetings: How Contact Tracing Works, January 14, 2021
Read more on AssociationsNow.com
Subscribe to the Associations Now Daily News email newsletter
ASAECenter.org
How to Lead in a World Reshaped by COVID, July 13, 2021
Six Communication Lessons Spurred by the Pandemic, July 7, 2021
Use Emotional Intelligence to Fuel a Successful Return to Your Office, June 23, 2021
Why Virtual Events Are a Long-Term Opportunity, June 2, 2021
Advice for Pandemic-Fatigued Managers, May 24, 2021
Three Ways to Make Virtual Teams More Effective, May 10, 2021
Four Ways to Build on Your Pandemic Shift to Digital, April 19, 2021
Two Areas of Risk Management to Consider as In-Person Meetings Begin to Return, April 19, 2021
Legal Issues for Meetings: Lessons Learned and Planning Ahead, April 5, 2021
UBIT and Virtual Tradeshows: What Associations Need to Know, March 1, 2021
Tax and Employment Law Questions Raised by Remote Work, February 10, 2021
What to Consider When Designing Policies for Remote and Hybrid Work Environments, February 1, 2021
Can Your Association Adopt a COVID-19 Vaccine Requirement? February 1, 2021
Other Tools and Resources
Centers for Disease Control and Prevention: CDC's resource page includes information on COVID-19 vaccination and testing, variants, and travel updates.
U.S. Department of State Bureau of Consular Affairs: This State Department resource includes information on travel advisories, presidential proclamations on travel restrictions, and country-specific COVID-19 information.
Meetings Mean Business Coalition: MMB's toolkit of coronavirus preparedness and response resources is tailored specifically for meeting and event professionals. It includes talking points, templates, and "fast facts" graphics that can be shared in social media.