Issue Roundup: Coronavirus Disease (COVID-19)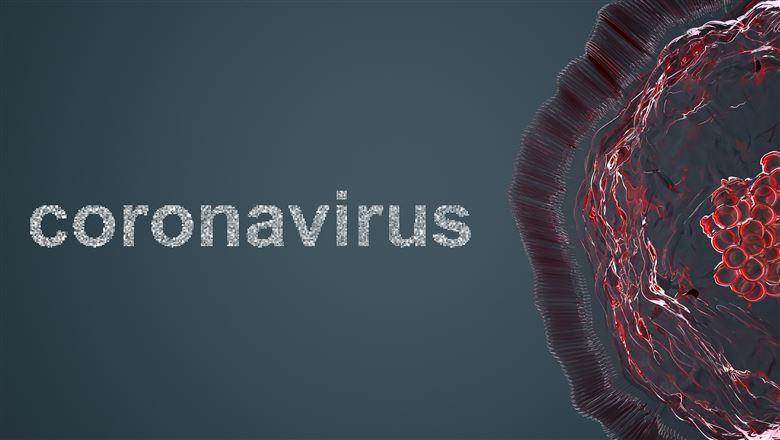 Impact on ASAE Operations, Programs, and Membership
Advocacy Update
Webcasts
Q&A
Collaborate
Associations Now
Other Tools and Resources


As COVID-19, the disease caused by the novel coronavirus, continues to spread rapidly around the world and throughout the United States, concern for member health and safety, airline restrictions, and travel warnings are affecting association global operations and conferences, including ASAE's. These resources are compiled here to help you stay informed on this rapidly evolving situation.
"Aggressive and preventative measures are being taken to protect our individual and collective health. This is an unprecedented situation which requires many of us to adjust our normal practices," ASAE President and CEO Susan Robertson, CAE, said in a March 13 statement announcing that the ASAE will operate on a virtual basis until at least April 1. Read her full statement here.
Impact on ASAE Operations, Programs, and Membership
Operational status. ASAE's virtual status has been extended through at least April 24.
Membership. ASAE is extending the membership term for all members by three months at no additional cost.
Programs. Given recommendations from the Centers for Disease Control and Prevention (CDC) that Americans cancel or postpone events of 50-plus people for eight weeks, ASAE is not holding any in-person meetings through May 20, 2020. This includes the Marketing, Membership & Communications Conference (MMCC) and the Xperience Design Project (XDP). If you were registered or planned to exhibit at an ASAE event scheduled to be held between now and May 20, you will be refunded. ASAE is also looking at alternative means of delivering educational content and resources to the ASAE community.
For information about future programs and events, visit our event calendar or contact our member services team at [email protected]. Member services can also assist you with questions about your membership status.
Legislative Update
On March 25, the U.S. Senate passed the CARES Act, a $2.2 trillion coronavirus relief package to provide Americans emergency aid and help combat the pandemic.
Two provisions in the CARES Act apply to 501(c)(6) associations: an employee retention payroll tax credit available to businesses that have seen at least 50 percent reduction in revenue in the first quarter of 2020 compared to the first quarter of 2019, among other qualifying conditions; and emergency Economic Injury Disaster Loan grants that can be used for payroll costs, rent or mortgage payments, or repaying obligations that cannot be met because of revenue losses. There are other provisions that are helpful to 501(c)(3) groups.
ASAE has called for the following additional measures to assist revenue-stricken associations: $25 billion in aid for associations experiencing financial losses from cancelled meetings and events, association access to small business interruption loans to prevent layoffs and continue paying employees, and creation of a pandemic risk insurance program to provide a federal backstop for prospective insurance claims related to a pandemic or epidemic.
Read more on ASAE's coronavirus advocacy and resources webpage.
Webcasts
Association CEO Roundtable: Response to COVID-19
Monday, April 6
2:00–3:15 p.m. ET
Association CEOs are facing critical challenges as they lead their organizations in these unprecedented times. The way associations respond, plan, and forecast today will help inform their future success and sustainability. In this roundtable discussion, ASAE's Key Committee chairs will offer insights, encourage you to share your own experiences, and listen and respond to your questions, concerns, and solutions.
Not Governance as Usual: Virtual Approaches to Manage Your Governance Strategy
Friday, April 3

12:00–1:00 p.m. ET

A time of global pandemic and self-isolation is forcing association leaders to think on their feet: How do we continue to lead? How do we sustain the organization through this crisis? This webcast will examine how to maintain stability in strategic governance in a virtual environment, including facilitating conversations and outcomes remotely, ensuring responsible transparency, and engaging in meaningful leadership communication with members.

Register now
Tips and Tools for Creating an Awesome Virtual Event Experience
To get started with virtual event design, you'll need to look at the event from the perspectives of both the host and attendees. When you do so, you'll be able to identify elements that will ensure an engaging, fruitful, and financially sustainable virtual event. Recorded March 30.
Remote Work During COVID-19: Human Resource and Technology Considerations
Virtual work has become the new normal amid the coronavirus pandemic. This webcast covers key considerations for managing your staff and technology needs through the crisis. Recorded March 20.
Watch now (CAE credits will not be awarded for viewing the recording.)
Summary: Impact of Families First Coronavirus Response Act [PDF]
Coronavirus: Community Conversation on Association Impact
A panel of association industry experts discusses the impact of the coronavirus on associations, including steps to take to mitigate losses with hotel and vendor contracts, other legal considerations, and insurance options if events must be cancelled or attendance is greatly diminished. Recorded February 19.
Watch now (CAE credits will not be awarded for viewing the recording.)
Event cancellation insurance FAQ [PDF]
Legal Strategies for Association Meetings [PDF]
Q&A
Question: All of the jurisdictions in my association's local area area have issued stay-at-home orders. Does this mean that no staff can go to the office to get mail or handle IT or maintenance issues?
Answer: Assuming that your organization is a non-essential business, most of your staff must stay away from your offices. However, staff who are needed to maintain minimum essential business operations (such as IT, security, and payroll and benefits) or to perform maintenance necessary to protect your physical assets are permitted to go to the office, provided they maintain the appropriate social distancing.
We would encourage you to minimize the instances in which staff has to be present in the office and to stagger staff visits when possible. You should also give each such staff member a written travel authorization so that they can show the police (or whoever may be enforcing the travel restrictions) that they have permission to travel.
Sample travel authorization [PDF]
Have a question? Contact us to ask ASAE or ask your fellow ASAE members on Collaborate.
Collaborate
(Member login required for all Collaborate discussion posts.)
Coronavirus: Refunds to Attendees Scared to Travel
What Actions Are You Taking Re: Coronavirus and Your Meeting
Implications of COVID-19 and Meeting Attrition or Cancellation
Search for all discussions tagged "#Coronavirus" in the Collaborate search field.
Associations Now
How the New COVID-19 Sick Leave, FMLA Law Could Impact Associations, April 1, 2020
Leading During a Pandemic: Setting Strategy, Virtually, March 29, 2020
Tips for Hosting a Successful Virtual Event From a Group That Did It, March 27, 2020
How to Manage Sponsor Relationships Amid Virus Cancellations, March 25, 2020
Leading During an Epidemic: Communicating With Staff and Members, March 22, 2020
How to Manage Your Newly Remote Workforce, March 20, 2020
ASAE Requests Aid for Associations Hit Hard by COVID-19, March 20, 2020
Eight Ways to Stay Healthy During Coronavirus Social Distancing, March 19, 2020
Five Essential Tools for Your Remote Toolkit, March 18, 2020
Associations Prep and Debut Virtual Conference Options, March 13, 2020
Other Tools and Resources
Centers for Disease Control and Prevention: CDC's resource page includes what you should know about the virus, situation updates, and information for travelers, businesses, and others. CDC has also issued guidance for mass gatherings.
U.S. Department of State Bureau of Consular Affairs: This COVID-19 emergency notification includes information on travel advisories, presidential proclamations on travel restrictions, and information for U.S. citizens returning from Europe and China.
World Health Organization: WHO has issued a risk assessment and mitigation checklist for mass gatherings, which includes a decision matrix that provides a recommendation on whether an event should be held.
Meetings Mean Business Coalition: MMB's toolkit of coronavirus preparedness and response resources is tailored specifically for meeting and event professionals. It includes talking points, templates, and "fast facts" graphics that can be shared in social media.
U.S. Chamber of Commerce: The Chamber's "Understanding the Coronavirus" webinar, recorded on January 27 in partnership with CDC, discusses the impact of the virus on the private sector and what businesses should consider as they respond.
U.S. Travel Association: Emergency Preparedness and Response: Coronavirus (COVID-19). This toolkit includes guidance for travelers, a guide for communicating healthy travel practices, and other resources.
Page last updated: April 3, 2020