Have the Right Policies in Place When Transitioning to a Virtual or Hybrid Office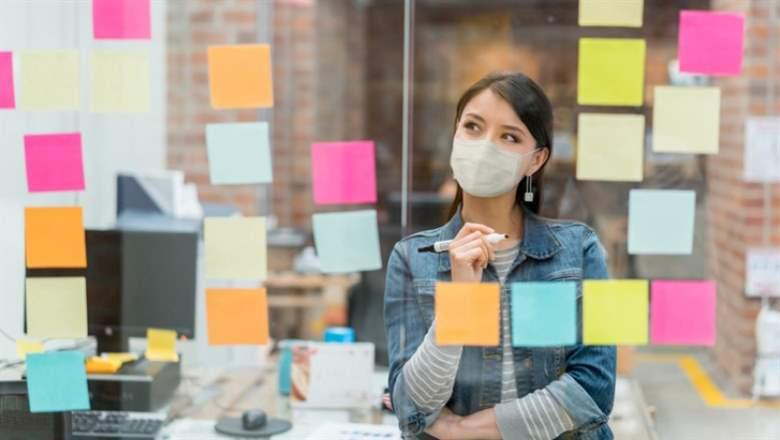 September 30, 2021
By: Paul Springer
Moving to a virtual office where people can work from anywhere in the country, or even to a hybrid one, means associations must review their HR policies. Looking at some key concerns will help ensure an organization's policies fit the new work paradigm.
Prior to COVID-19, many employers offered flexible schedules to improve work-life balance, though the option wasn't always widely used by employees. When everyone was forced to work remotely in March 2020, companies scrambled to create temporary policies and acquire the necessary technology to support a short-term need.
Eighteen months later, we understand that the pandemic has reshaped the future of how and where we work. Now is the time to evolve and update policies, procedures, and systems so they are setup for sustainable success. Being proactively prepared with communication and change management plans will ensure a smooth transition and positive impact to culture.
Know Your Current Policies
The first step in ensuring your policies meet your workforce needs is to conduct an audit of current practices and technology to determine alignment with a large-scale dispersed team. Review HR policies and employee handbook, computer hardware and software for remote staff, talent and performance management processes, total rewards structure, legal/tax implications, and the other operational components. In addition, a major consideration is the impact of a hybrid plan to workplace design and real estate needs.
Organizations allowing staff to live anywhere should strongly consider how a dispersed team affects their compensation methodology. Some businesses consider location-based pay or pay differentials as their employees move to locations with lower cost of living.
Key policies and procedures to consider include hybrid/remote work arrangements, travel, business expenses, job descriptions, professional conduct, advancement and promotions, and discrimination and harassment. In addition to the policies, think about the mechanism for communicating this information. Automating your employee handbook ensures an easy user experience. Get creative using videos and similar technology to make the handbook more fun and interactive. Lastly, a resource planning exercise, including detailed analysis of the types of job roles in your organization and their ability to be performed remotely, is required.
Examine Technology
Since everyone has used video meetings during the pandemic, technology is an area many organizations feel they have under control. However, many considerations are overlooked. For example, with a large percentage of staff working remotely, cybersecurity, virus protection, communications and collaboration software, and the ability to use personal devices becomes essential. The actual hardware provided to your team is equally as important. To set up your team for success, a laptop already setup with the required software and related tools like monitors and headsets is essential.
Many organizations also plan to automate their talent and performance management processes. Companies should consider implementing a cloud based human capital management (HCM) system that enables management to review talent, perform succession planning, offer automated learning opportunities, recruit and retain top talent, and measure performance and productivity, all in one place. In addition, full automation of paper-based HR files and employee records allows easy access from anywhere.
Consider the Impact of Geography
Total rewards, which encompasses both compensation and employee benefits, have a large impact on a dispersed team. Organizations allowing staff to live anywhere should strongly consider how a dispersed team affects their compensation methodology. Some businesses consider location-based pay or pay differentials as their employees move to locations with lower cost of living. For example, an employee receiving compensation at a New York, California, or Washington, DC, level will increase their personal wealth considerably by moving to a lower cost of living area at the same rate of pay.
Employee benefits need a national footprint and should include cloud-based offerings. Health and welfare benefits should include a network of providers available in all 50 states, offer virtual or web-based resources, and be easily accessible. Leave and disability policies need to align with the same footprint. Similarly, businesses should use a payroll provider with the same national availability and staff should be able to access their pay statements online.
As organizations allow their staff to work in various locations, this opens up legal and tax implications. It requires an understanding of employment laws around the entire country, including all states and localities. Many businesses have considered outsourcing this aspect of their HR function, rather than hiring subject matter experts in the places their employees work. The specific employment law considerations need to be included in updated employment agreements. Some states have unique requirements that may open businesses up for liability if not applied correctly. In addition to tax implications, there may also be considerations how you offer stipends, allowances, or benefits to your dispersed team.
Overarching considerations for every organization, but especially a hybrid or dispersed team, are to ensure equity, consistency, and transparency in the application of your human resources and operations practices and policies. If an organization is not implementing these recommendations through a lens of diversity, equity, and inclusion, they may open themselves up for unintended adverse results.
Overall, considering the steps laid here will set your organization up for future success, improved employee engagement, and effective business operations.