Leadership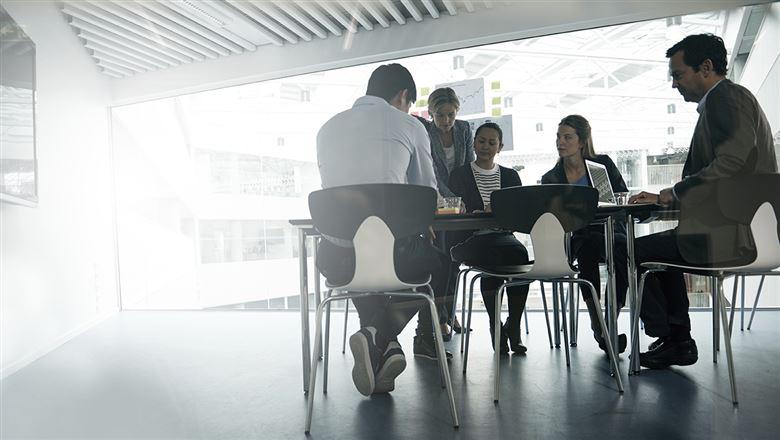 ASAE and the ASAE Foundation, two separate but interdependent legal entities, are governed by two highly engaged boards who provide strategic direction and work in partnership with staff to carry out our mission. Along with the board of ASAE Business Services, Inc., ASAE's for-profit subsidiary, we are guided by some of the best and the brightest leaders in the association community.
We are committed to diverse and inclusive leadership that brings a wide variety of perspectives and experiences to inform our decision making and ensure that we best serve our members. We encourage members interested in participating in ASAE leadership to explore the many volunteer leadership opportunities available.
Call for Board Nominations
ASAE and ASAE Research Foundation are currently seeking the following association professionals and industry partners to serve in leadership positions:
Secretary-Treasurer (industry partners are not eligible to serve as officers)
At-Large Directors (4)
Industry Partner (1)
Nominations are being accepted until April 24, 2020.
The benefits are many:
A significant role in advancing your profession
An opportunity to enhance the value of ASAE and ASAE Research Foundation to the association community
Access to up-to-date information about the challenges facing your profession
The chance to exchange ideas and perspectives with other volunteer leaders
ASAE and ASAE Research Foundation value and seek diverse leadership as defined by race, ethnicity, gender, religion, age, sexual orientation, nationality, disability, appearance, geographic location, and professional level. We seek leaders from all types and sizes of eligible organizations.
The Leadership Committee has identified a number of desired attributes that will be part of the selection process for new board members.
Demonstrated leadership commitment and involvement with ASAE, the ASAE Research Foundation, and the nonprofit community. Examples include service on an ASAE and ASAE Research Foundation committee, section council, commission, or task force, and/or attainment of the CAE credential.
Recognized leadership in the association community. Examples include serving as the chair of an allied society, ASAE, or ASAE Research Foundation committee, section council, commission, task force, or philanthropic organization.
Relevant expertise in the disciplines of organizational management, such as branding, fundraising, component relations, finance, international initiatives, and strategic alliances.
Commitment to participate in three to four board meetings a year. ASAE board members are asked to provide financial support to the ASAE Research Foundation, APAC, the Power of A, and special events and campaigns.
Positive leadership attributes, emotional intelligence, and the ability to work collaboratively and engage in appropriate debate and discussion when needed.
Visionary and strategic thinker, with demonstrated ability in new and innovative programs within the candidate's sphere of influence. Examples include incorporating strategy, leadership, future focus, risk taking, and an entrepreneur spirit.
To apply, fill out the online nomination form. Applications are due April 24, 2020.
Contact:
Jenna Worley, CAE
Senior Director, Executive and Board Operations
[email protected]