Six Steps for Creating a Virtual or Hybrid Sponsorship Prospectus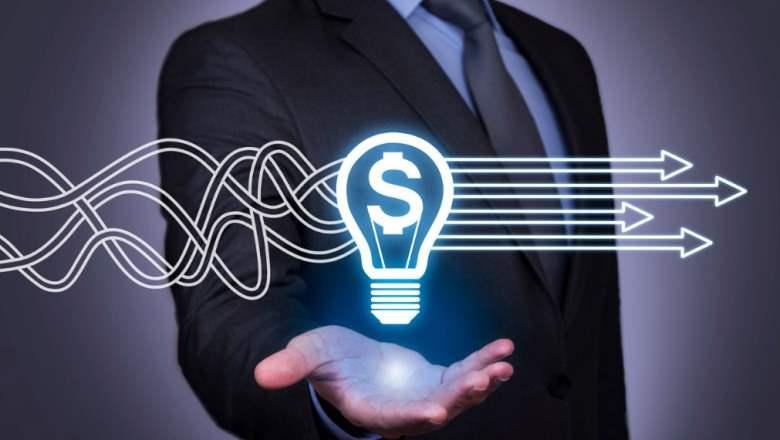 September 13, 2021
By: Jennifer Kerhin
Tactics for wooing sponsors for virtual and hybrid events can be very different than the techniques used for in-person meetings. Here are six steps to take to better explain the benefits of virtual and hybrid to potential sponsors.
Creating an exhibitor and sponsorship prospectus for your virtual or hybrid meeting doesn't have to be complicated. As a seasoned professional, you possess the tools necessary to produce a prospectus that allows your association to achieve its goals while delivering ROI to exhibitors and sponsors.
Over the past 16 months, my staff successfully sold and managed exhibits and sponsorships for 20 virtual association expos. Each began with a thoughtfully crafted prospectus that precisely highlighted the benefits of participation to exhibitors and sponsors while reflecting the association's culture and mission.
As our industry transitions back to in-person meetings, including virtual elements in your prospectus will widen the size and scope of revenue opportunities. While creating the prospectus may seem daunting, this six-step plan will guide you through the process.
Step 1: Create a New Financial Model
Traditionally, a significant amount of the revenue from in-person events results from the sale of exhibits, with a minority from the sale of sponsorships. These budgetary assumptions are entirely different for virtual events, where sponsorships produce the majority of the revenue. You must change accordingly and plan for many more sponsorship opportunities.
Be realistic about the exposure and revenue virtual exhibits generate. Promote the virtual booth as an online resource center rather than a significant lead-generation opportunity.
As the industry turns to a hybrid format, you have the opportunity to use virtual opportunities to your advantage, supplementing your in-person offerings. If your exhibitors have a strong in-person presence, you might be inclined to offer them complimentary virtual booths. Conversely, if sponsored content holds the most attraction for participating companies, make it available virtually to increase their ROI.
Step 2: Compile Marketing Language for ROI
Clearly communicate the components of the virtual/hybrid opportunities in your prospectus. In addition, spell out any benefits of the format. These could include:
Increased attendance, especially international attendees
Useful analytics from detailed session and booth tracking
Ability to engage potential customers during COVID restrictions
Enduring exposure by making the virtual platform available for months, not days
Be specific in explaining what your virtual or hybrid meeting looks like. Explain the schedule: live versus recorded content, engagement opportunities, and how long content will be available post-event.
Step 3: Match Virtual Sponsorships with Typical In-Person Sponsorships
Sponsoring companies return year after year because they value the opportunity to communicate with your attendees. However, remember that sponsors aren't technical experts. Make them comfortable by identifying virtual sponsorships that are similar to those available at your in-person event. Make a list of each in-person sponsorship at your past events and write a closely matching virtual sponsorship next to each item. To complete this step, you must thoroughly understand your virtual platform's capabilities and know how to use its features to your advantage.
Step 4: Classify and Match Sponsorship Categories
Companies recognize event ROI in four main categories of sponsorships: brand awareness, product or service promotion, access, and thought leadership.
Categorize each in-person sponsorship into one of these categories and offer similar virtual sponsorships for each category. For instance, program guide advertisements at your in-person event belong in the product or service promotion category. The corresponding virtual sponsorship might be advertisements on your virtual platform. Sponsorship of an invitation-only president's reception may be a combination of brand awareness and access at your in-person meeting. Perhaps create a virtual reception the night before your event and invite your board of directors, CEO, and valued members, as well as the sponsor. The sponsor stills get exclusive access to this selective group. Also consider adding their logo to the invitation and virtual platform.
Step 5: Create Unique Options in All Categories
Brainstorm new ideas to fill gaps you see in each category. Rely on your association's familiarity with attendees and participating companies to create unique sponsorships that companies will be excited to purchase, and attendees will appreciate. Examples include:
Brand awareness. General session speaker introductions, poster gallery, or sponsored ribbons.
Thought leadership. Sponsored content in different timeslots during your event, such as symposia, theatre, lightning rounds, and so forth.
Access. First-time virtual attendee orientation or collaborative rooms.
Product or service promotion. Commercials, virtual platform ads, or a "Know Before You Go" email banner.
Step 6: Create the Structure of the Virtual Exhibit Booths
Be realistic about the exposure and revenue virtual exhibits generate. Promote the virtual booth as an online resource center rather than a significant lead-generation opportunity. Exhibitors will appreciate the chance to share their promotional materials with attendees. Consider these tips:
Offer two price points—standard and premium—to allow companies who are hesitant to pay for virtual exhibit space a chance to say yes.
Connect the virtual booths with any sponsored educational session descriptions. Attendees can easily click from the session to the virtual booth for additional information.
Don't offer additional graphics or content at a la carte prices. While tempting, this becomes unnecessarily complicated. Keep it simple, and your staff and exhibitors will thank you.\
Schedule time for visiting booths. Allow 30 minutes each day for exhibit hall hours. Offer incentives such as gamification to entice attendees to visit virtual booths.
In a hybrid model, virtual booths become an online buyer's guide. Exhibitors can have information posted online in addition to their in-person booth for maximum exposure to attendees.