Today's Events Require Communication Efforts That Put Safety First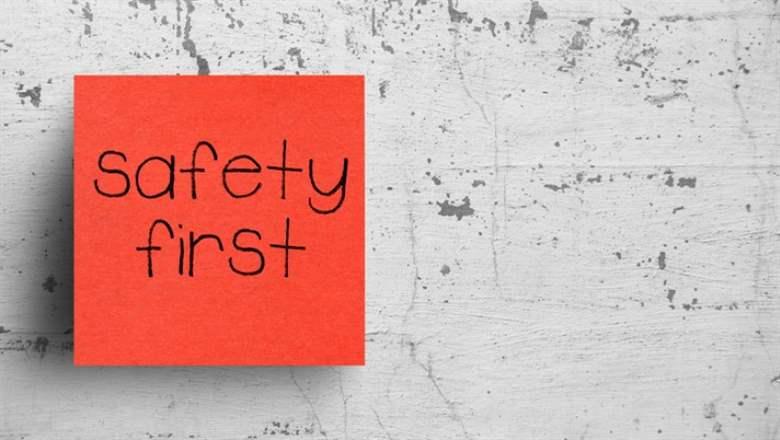 December 13, 2021
By: Allegra Tasaki
COVID-19 remains a part of our lives, but vaccination and other new treatments have welcomed a return to events with health and safety protocols in place. Properly communicating about event safety can inform attendees, reduce negative feedback, and keep staff on the same page.
If recent gatherings are any indication of future trends, events are alive and kicking. As event organizers begin planning for 2022 and pandemic mitigations continue as new variants come into play, messaging about events is taking an even greater role. Communication can allay attendee fears about the event and get ahead of their concerns over COVID-19 policies, such as vaccine mandates.
What's being shared is just as important as how it's delivered: People want to know organizers have onsite safety protocols in place without having anxiety-inducing reminders of the pandemic serving as the face of the event. Message, tone, and branding will shape effective promotion and affect attendance and exhibits. While it is important to feature policies and guidelines, safety messages should be balanced and not necessarily be the focus of every communication.
Use Feedback to Craft Messaging
Surveys and focus groups can provide useful information to better understand what matters most to your members. Not only does this feedback facilitate consistent tone and messaging across multiple channels, but it also maintains a unified customer experience and communicates clarity and reliability.
In years past, leadership defining event policies felt proforma, but in a post-pandemic environment, that's not the case. Leverage your communications team during the early part of the planning process to promote consistent message development and channel management, along with enhanced attendee and exhibitor experiences.
Bring constituents along the journey of virus policy development and guidance. Printed items such as publications, invoices, or programs should note that this is an evolving situation.
A thoughtful communications strategy and implementation can help organizers effectively answer sensitive questions from attendees. Issues that attendees often want addressed—and which the association may want to develop talking points on—include:
Responsibility of notification when a meeting participant becomes ill
Onsite cleaning procedures
Mask mandates
Safe attendance numbers
Vaccine proof and related issues (e.g., what happens to information shared with the association).
Communication Strategies
In the past couple of months, ASAE Collaborate communities had several vigorous discussions about these issues, which further highlights the need to address them during the planning process.
The following five strategies emerged for crafting messages and delivering event safety messages:
Discuss policy parameters and develop an organizational response and escalation process for all team members to employ. Since each state has their own policies about mask mandates and proof of vaccine and sharing negative test results requirements/requests, meeting and conference staff need specifics: bullet points to address guests and attendees who aren't following the published policies (and their concerns), and a specific escalation process when potential situations aren't easily facilitated during badge pick up and session attendance.
Work with member focus groups to ensure optimal messaging. Content is important, and a collective approach can help craft more effective, inclusive approaches.
Leverage volunteer leaders or an influencer with celebrity/credibility status to serve as an event spokesperson for message delivery.
The more channels, the merrier. Use text messages, email, social, and your event website to push messages developed for communicating policies, safety measures, and mechanisms for constituents to reach organizers with concerns. Consider a couple of scheduled robo-calls from leadership to back these efforts.
Ask for patience, and keep in mind that transparency is key. Bring constituents along the journey of virus policy development and guidance. Printed items such as publications, invoices, or programs should note that this is an evolving situation, directing audiences to websites with the most current information.
Utilize Effective Communication Channels
Here are some simple ways to use association communication channels to inform and update attendees about events.
Develop website landing pages that cover detailed event guidelines and rules for participation. Also include links in attendee and exhibitor confirmations and registration receipts.
Draft text messages on a regular basis, and as updates occur, with reminders. The most important message should be stated in the notification itself.
Implement push notifications via the conference app in advance and onsite.
Send regular email updates and reminders. Track engagement to see if emails are opened and, more likely, read. Pre-test subject lines for higher open rates.
Create a supportive social media campaign linking back to the current updates on the website.
Accomplishing a balance between appropriate and transparent informational updates about in-person events, while maintaining a tone of reasonable optimism and confidence, will continue to be a challenge for event organizers. However, with early involvement of your communications team in the planning process, it is achievable.