Top Takeaways on How Membership Will Survive the Great Reset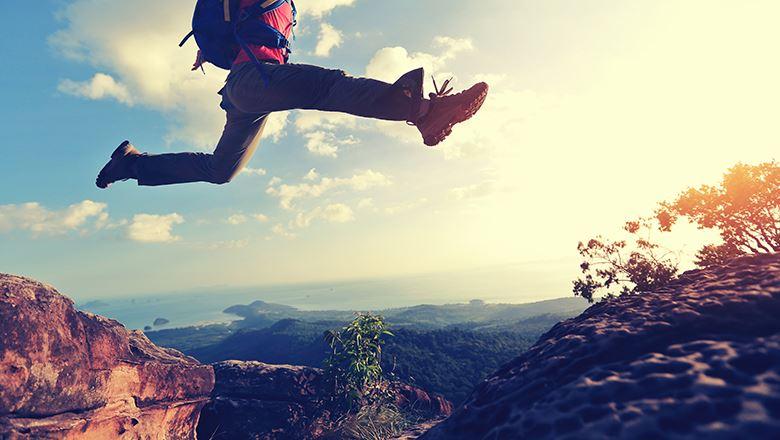 August 16, 2021
By: Chris Vaughan, Ph.D.
A new report highlights advice from senior leaders of successful associations on the top changes to make right now to create a thriving membership path for the future.
The events that unfolded over the last 18 months have brought about extraordinary change for organizations in nearly every industry. Associations in particular had to adapt quickly and assess old ways of doing things and determine the best path forward, while keeping up with evolving member expectations. The lessons associations learned in crisis will guide next steps.
Our latest report, "How Membership Survives the Pandemic," draws on research conducted with senior leaders of successful associations to highlight 12 changes you can make today to best prepare your membership for the future.
Crank Up the Content
Speed up your cycle. Are you publishing engaging new content daily? It's important to deliver content that adds value to your members every day.
Reboot your process. If your content and communications process cannot work at that pace and scale, get a new one. Out with the old and in with the new—go digital with content.
Repurpose, repackage, recycle. Reformat long-form reports, huge PDFs, event content, and other resources into more digestible content.
Let your members create it for you. User-generated content can be some of the most meaningful content you can get. Think beyond guest blogs to other formats and channels to give your members the stage. For example, member-hosted forums (online or hybrid) or member-created video and photography.
Putting a stake in the ground and marking clear organizational boundaries and goals that the entire organization can rally around will change the game.
Create Member-to-Member Experiences
Do it small but often. Frequent—even weekly—small group, member-driven interactions have proven to be some of the most valuable things associations can do. The Executives Club of Chicago hosts an informal virtual "Coffee and Connect" for members every week.
Present less, discuss more. The most successful presentation formats now keep the presentation time to a minimum and maximize time for genuine discussion. The American Psychological Association has landed on a winning format of 10 minutes of expert presentation with 30 minutes for open discussion.
Create spaces to connect. What many people love most about membership is the impromptu conversations that happen in between scripted content and events. Members will create connections themselves if you create inviting spaces for them Monthly discussion sessions for groups of like-minded members, private social media channels you provide but that members can create for themselves, and small, in-person local gatherings that build on your annual event themes are all good examples of how this is being done today.
Keep Your Promise
Lead with brand strategy. A brand strategy is not a vision or mission statement, and it is not a logo or tagline. It is a deeply felt promise about who you are, how you show up in the world, and a solid plan for how you will live it.
Stake your claim. Putting a stake in the ground and marking clear organizational boundaries and goals that the entire organization can rally around will change the game. Name your purpose and stick to it, especially when times get tough.
Walk the talk. Your mission statement might only live on your website, but your purpose should shine through in everything you do.
Build Capabilities and Outcomes Will Follow
Get real. In each of the areas above, do you have what it takes to execute at the highest level? When the next huge disruption comes will you be able to adapt? Be honest about where you have gaps and get serious about necessary investments you should make.
Prioritize capabilities over outcomes. This sounds like a break from the traditional "goals and metrics" approach to planning (which still has a place). Organizations that had invested in first-class systems and processes before the crisis found themselves innovating in ways they never thought of and achieving outcomes they could not have hoped for.
One lesson we have all learned: Expect the unexpected. It will not always be a health crisis, but the pace and scale of disruptive events will only accelerate. The most forward-looking organizations think through all the possible scenarios as their primary strategic planning process. The traditional five-year plan has become a directional "north star." Proactively anticipating disruptions builds agility and financial stability at the same time. The key to survival, as we learned the hard way, is agility and responsiveness.