Issue Roundup: Coronavirus Disease (COVID-19)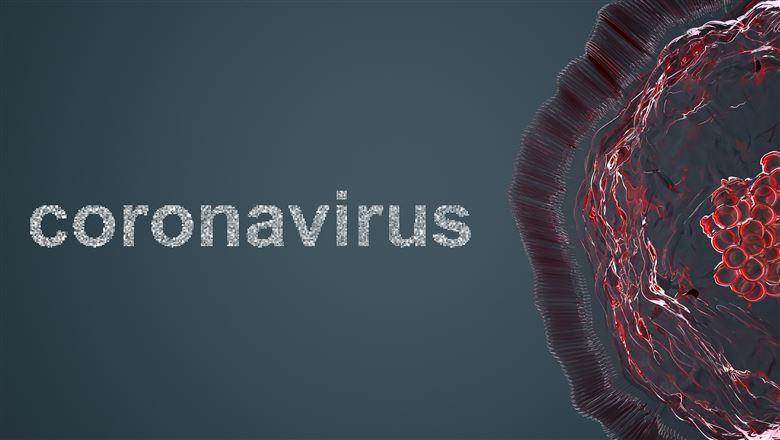 ASAE Extends Virtual Meetings Through 2/21
Advocacy Update
ASAE Research Foundation Impact Surveys
Webcasts
Collaborate
Articles
Other Tools and Resources
As the worldwide COVID-19 crisis continues, associations are experiencing drastic impacts on their conferences, membership, and operations. These resources are compiled here to help you stay informed on this rapidly evolving situation.
"Aggressive and preventative measures are being taken to protect our individual and collective health. This is an unprecedented situation which requires many of us to adjust our normal practices," ASAE President and CEO Susan Robertson, CAE, said in a March 13 statement announcing that ASAE was initiating fully virtual operations. Read her full statement here.
ASAE Extends Virtual Meetings Through February 2021
ASAE announced on November 16, 2020, that it will extend its virtual meeting planning through February 2021 due to continued concerns for the health and safety of all members, industry partners, volunteer leaders, staff, and other stakeholders during the COVID-19 pandemic.
"ASAE is making the decision now to convert to virtual or reschedule in-person meetings and conferences through February so that our community can plan accordingly," said ASAE President and CEO Susan Robertson, CAE. "Like everyone, we remain hopeful that COVID-19 can be mitigated in the months ahead. Right now, the number of new coronavirus cases a day continues to grow, and we are in a crucial stretch where time will tell whether the crisis is further exacerbated or brought under control. We are extremely confident about the future of face-to-face meetings down the road and are carefully planning to bring our community together in person later in 2021."
More ASAE Updates: ASAE is constantly evaluating its operations, programs, and services in light of the pandemic and making adjustments as needed. Read more about the impact of COVID-19 on ASAE operations, in-person programs, and membership renewals.
Advocacy Update
Paycheck Protection Program
Since the CARES Act passed in March, ASAE remains steadfast in its pursuit to help expand the Paycheck Protection Program (PPP) to cover 501(c)(6) organizations, which include trade associations, professional societies, chambers of commerce, business leagues and others.
On September 28, ASAE, along with 2,300 organizations from across the country, sent another letter to Capitol Hill that urges Congress to grant PPP access for our community.
Earlier in September, Susan Robertson, CAE, ASAE's President and CEO, published an op-ed in The Hill that makes the case for why "Congress must act quickly to throw a lifeline to nonprofit associations."
We've made progress. 501(c)(6) nonprofit organizations have been included in major legislation introduced by both parties and in both the House and Senate. We still have much work ahead of us to help make these proposals as inclusive of our community as possible but we are getting there.
Pandemic Risk Insurance
In addition to immediate relief provided through the PPP, ASAE for months has called on Congress to establish a forward-looking insurance program that would cover business interruption and event cancellations due to future public health emergencies.
On July 1, ASAE sent its second of three massive sign-on letters to Congress. More than 2,200 organizations joined ASAE to formally endorse this program, which is outlined in the Pandemic Risk Insurance Act of 2020, introduced by Congresswoman Carolyn B. Maloney (D-N.Y.).
Robertson also participated in a roundtable event on September 10 to help build support for this important legislation. Hosted by Congresswoman Maloney and joined by industry stakeholders across the economy, the roundtable examined why we need access to this coverage and what is at stake if PRIA does not pass. Susan clearly stated that the "consequences would be fatal" for nonprofit associations and others if PRIA isn't enacted.
"ASAE called for a PRIA-like package back in March when this crisis first hit and now we are so proud to vigorously support the Pandemic Risk Insurance Act," Robertson said during the roundtable. "It is essential to the sustainability of associations and so many others during this crisis. For more information and a recording of the event, review Congresswoman Maloney's press release.
To read more, visit ASAE's coronavirus advocacy and resources webpage. or email [email protected] with questions.
ASAE Research Foundation Impact Surveys
The ASAE Research Foundation conducted a series of weekly Association Impact Snapshot surveys through the spring to explore how associations approached critical decision-making about member, volunteer, staff, and constituent needs. The data helped to measure the scope and impact of the early months of the pandemic on the association community.
The findings have been captured in two reports:
The foundation is planning to conduct additional surveys this fall to continue to track ongoing association response to the crisis.
Recorded Webcasts
Note: CAE credits are not awarded for viewing recordings.
Demonstrating Leadership Resilience: A CEO Dialogue. Watch Now.
Applying to the Paycheck Protection Program: What Your Association Needs to Know. Watch now. Download slides.
Leveraging Local Regional Component Relations During COVID-19: A CEO Dialogue. Watch now.
How Nondues Revenue Can Help Associations Thrive During (and Beyond) COVID-19. Watch now. Download slides.
Exploring Accepted Practices for In-Person Events During and After COVID-19. Watch now. Download slides.
Evolving Legal Considerations During COVID-19: Ask an Attorney. Watch now. Liability Waivers for Association Meeting Attendees.
The Case for Sunsetting Programs: Crisis Response or Level Setting. Watch now. Download slides.
The Impact of COVID-19 on Membership: A CEO Dialogue. Watch now.
The Association Revenue Recovery Plan. Handouts and transcript provided. No recording available as we experienced a problem with the recording for this event.
Leading Through Crisis and Uncertainty: A CEO Dialogue. Watch now.
The Shift to Virtual During and After COVID-19: A Young Professionals Dialogue. Watch now.
Preparing Your Office and Employees for Returning to the Workplace. Watch now. Download slides.
The Impact of COVID-19 on Small Staff Associations: A CEO Dialogue. Watch now.
COVID-19: Moving From Triage to Modeling a Future for Your Association. Watch now. Download slides.
Technology Continuity in Times of Crisis: A CEO and CIO Dialogue. Watch now.
Foresight Works Live: Fast Data in the Time of COVID-19 and Beyond. Recording coming soon.
Addressing Workforce Challenges During COVID-19: A CEO Dialogue. Watch now.
Association Advocacy in COVID-19: The CARES Act and Future Legislation. Watch now. Download slides.
Making Critical Decisions About Meetings Amid COVID-19: A CEO Dialogue. Watch now. First Round Scenario Response Planner. What Nonprofit Board Members Should Be Doing Right Now to Address the COVID-19 Situation.
Crisis Response Workshop for Associations. Watch now. Download slides.
Congressional Town Hall: Association Advocacy on COVID-19. Watch now. The CARES Act: A Guide to the Resources for Nonprofits.
Association CEO Roundtable: Response to COVID-19. Watch now.
Not Governance as Usual: Virtual Approaches to Manage Your Governance Strategy. Watch now. Download slides.
Tips and Tools for Creating an Awesome Virtual Event Experience. Watch now. Download slides.
Remote Work During COVID-19: Human Resource and Technology Considerations. Watch now. Download slides. Summary: Impact of Families First Coronavirus Response Act.
Coronavirus: Community Conversation on Association Impact. Watch now. Download slides. Event cancellation insurance FAQ. Legal Strategies for Association Meetings.
Collaborate
(Member login required for all Collaborate discussion posts.)
How Are You Keeping Diversity, Inclusion, and Equity on Peoples' Minds During COVID-19?
Doing a Live Event With COVID-19 Testing
Re-Opening Offices: Staff Health and Safety
Converting Annual Conference to Virtual
Membership Dues During COVID-19
What's Your Organization Doing Around Remote Work?
Search for all discussions tagged "#Coronavirus" in the Collaborate search field.
Articles
AssociationsNow.com
Should Your Chapters Sign a COVID-19 Waiver? October 13,2020
Ideas for Community Service Projects During Virtual Events, October 8, 2020
How to Recognize Your Staff in the Virtual Environment, October 7, 2020
Five Unique Experiences to Consider Adding to Virtual Events, October 1, 2020
Venues Add New Amenities to Adapt to Future Meeting Needs, September 17, 2020
Membership Tips for Challenging Times: Keeping Connections, September 15, 2020
What Helps Retain Staff in a New-Normal Workplace, September 13, 2020
Will Attendees Be Asked to Screen Themselves for Symptoms of COVID-19? September 10, 2020
Tips for Growing Membership in a Pandemic—and Beyond, September 1, 2020
Five Ways to Create Better Engagement During Virtual Events, August 13, 2020
The Keys to a Successful Virtual Onboarding Strategy, August 12, 2020
The Role Attendees Play in Creating Safe Meeting Environments, July 30, 2020
How Foundations Can Pivot Their Fundraising Strategy During the Pandemic, July 22, 2020
Seven Changes Affecting Government Relations During the Pandemic, July 15, 2020
What Will an In-Person Conference Look Like After COVID-19? June 11, 2020
How to Help Your Remote Team Stay Connected, June 10, 2020
Leading During a Pandemic: The Need for Steady Governance, June 7, 2020
Four Ways to Boost Nondues Revenue Right Now, June 3, 2020
Read more on associationsnow.com
Subscribe to the Associations Now Daily News email newsletter
ASAECenter.org
Roadmap to a Sustainable Remote Work Strategy, October 13, 2020
In the Wake of COVID-19, Is It Time to Revisit Investment Norms? October 7, 2020
Six Tips for Creating a Successful Virtual Fly-In, September 21, 2020
Five Leadership Lessons From COVID-19, September 15, 2020
How to Prepare for a Hybrid Government Relations Strategy, September 10, 2020
Three Budgeting Tactics for Reducing Losses Caused by COVID-19, August 5, 2020
Five Legal Questions About Resuming In-Person Events as COVID-19 Continues, August 4, 2020
Revamping Governance Structures During a Crisis, June 17, 2020
Returning to the Workplace: Legal Obligations and Risks, June 9, 2020
Association Fundraisers Must Become Wayfinders in Pandemic Era, May 29, 2020
How to Assess Your Insurance Coverage Amid the COVID-19 Crisis, May 4, 2020
How to Implement Better Cyber Hygiene Practices as Employees Work Remotely, April 27, 2020
How to Manage Your Reserve Fund in the COVID-19 Era, April 23, 2020
COVID-19: Legal Strategies for Association Meetings, March 27, 2020
Other Tools and Resources
Centers for Disease Control and Prevention: CDC's resource page includes what you should know about the virus, situation updates, and information for travelers, businesses, and others. CDC has also issued guidance for mass gatherings.
U.S. Department of State Bureau of Consular Affairs: This COVID-19 emergency notification includes information on travel advisories, presidential proclamations on travel restrictions, and information for U.S. citizens returning from Europe and China.
World Health Organization: WHO has issued a risk assessment and mitigation checklist for mass gatherings, which includes a decision matrix that provides a recommendation on whether an event should be held.
Meetings Mean Business Coalition: MMB's toolkit of coronavirus preparedness and response resources is tailored specifically for meeting and event professionals. It includes talking points, templates, and "fast facts" graphics that can be shared in social media.