Executive Leadership Forum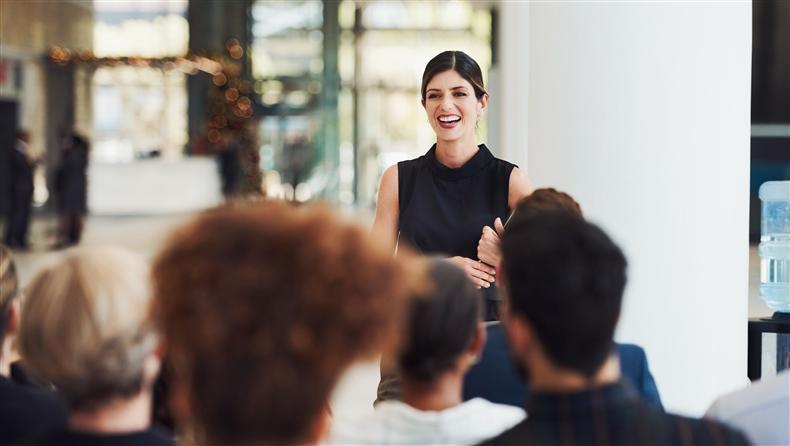 Event Information
Date(s):
Jun 23, 2024 - Jun 25, 2024
Location:
Omni King Edward Hotel

l37 King St
E Toronto, ON M5C 1E9
Canada
CAE Credits:
0
Member Price:
$1,150.00
NonMember Price:
$1,495.00
Description
About the Executive Leadership Forum
The Executive Leadership Forum (ELF) is a thought-provoking learning experience for senior-level leaders in the association community seeking intellectually curious, creative, and open-ended learning. Participants will be inspired and challenged by thought leaders from different professions and backgrounds. Highly interactive in format design, ELF fosters conversations and peer-to-peer engagement to increase understanding, knowledge sharing, and insightful application.
More specific details about this program will be available March 1, 2024.
CAE Credits: Registrants will earn 10.25 CAE credits.
ELF Provocateur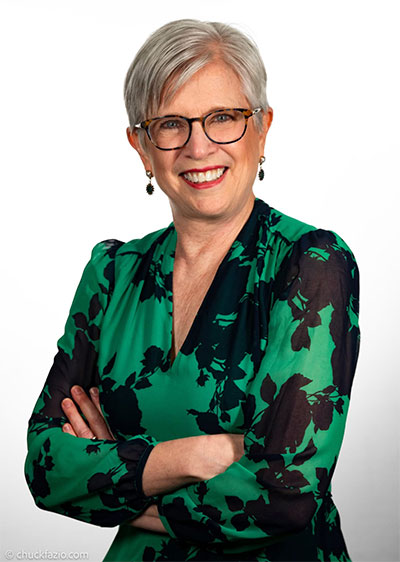 Lori Anderson, FASAE, CAE
President & CEO, International Sign Association
Lori Anderson is President & CEO for the International Sign Association (ISA), which serves the sign, graphics and visual communications industry. ISA's programs include conferences, advocacy, technology, research and ISA International Sign Expo®, which attracts some 20,000 professionals annually.
Lori is experienced at leading the association through significant change. During her tenure, ISA has undergone a reorganization to realign its membership structure and expanded its international reach. She has guided the organization through several iterations of strategic planning, designed to capitalize on new opportunities and technological changes that impact its members.
She is a past chair of the NAM Council of Manufacturing Associations Board of Directors and was recognized in 2013 by the NAM with its Leadership Award. She has served as a member of the Boards of Directors of the American Society of Association Executives (ASAE).
Review ASAE's Updated In-person Meeting & Events Entry Policy
---
Accessibility
ASAE is committed to providing an outstanding experience for all participants. We strive for full access to the activities of these events based on an awareness of participants' needs and appropriate planning. Please refer to the ASAE Meetings Accessibility Policy. Accessibility accommodations relating to mobility, hearing, vision, or other areas may be provided.
We ask that requests for reasonable accommodations be made as early as possible, and well in advance of the event via the registration process. Onsite requests will be accommodated to the best of our ability; however, available resources may be limited. Please email Learning & Meetings to request specialized accommodation for this program.
Sunday, June 23, 2024

6:00 p.m.
Registration

6:00 – 7:30 p.m.
Reception

Monday, June 24, 2024

7:30 – 8:30 a.m.
Breakfast

8:30 a.m.
Program Begins

4:00 p.m.
Program Adjourns

6:00 – 8:00 p.m.
Evening Event, Hosted by Destination Toronto

Tuesday, June 25, 2024

7:30 – 8:30 a.m.
Breakfast

8:30 a.m.
Program Begins

1:00 p.m.
Program Adjourns

Our Guarantee

Our goal is to provide truly exceptional offerings and service, and we won't be happy until you are. If any programs, products or services of ASAE do not fulfill our promise, we will make the situation right.

Cancellation, Refund & Substitution Policy

ASAE will fully refund program registrations fees in full with notifications submitted to ASAE Registration via e-mail at ASAEservice@asaecenter.org. All registration cancellations and refund requests must be made in writing by 10 business days before the program. Requests made in writing less than 10 business days prior to the first day of the program starting will receive a refund of registration fees minus a $75 administrative fee. Refunds cannot be approved for no-shows. Substitutions are gladly accepted at any time. Badge sharing, splitting, and reprints are strictly prohibited.

Event Cancellation or Postponement

ASAE reserves exclusive right to modify, postpone/reschedule or cancel programs for any reason, including but not limited to emergency, inclement weather or other 'acts of God'. If there is an event cancellation, every attempt will be made to reschedule, and registration fees will be applied to the rescheduled event date. Any travel, lodging, or incidental expenses incurred related to a cancelled event cannot be refunded under any circumstances. If a cancelled event cannot be rescheduled, ASAE will determine an equitable basis for the refund of a portion or all of the registration fees, after due consideration of circumstances and expenditures..

Consent to Use of Photographic Images

Registration and attendance at, or participation in, ASAE meetings and other activities constitutes an agreement by the registrant to the use and distribution of the registrant or attendees' image or voice in photographs, videotapes, electronic reproductions and audiotapes of such events and activities by ASAE and other third parties, including but not limited the venue, the host city and the host CVB.