CEO Symposium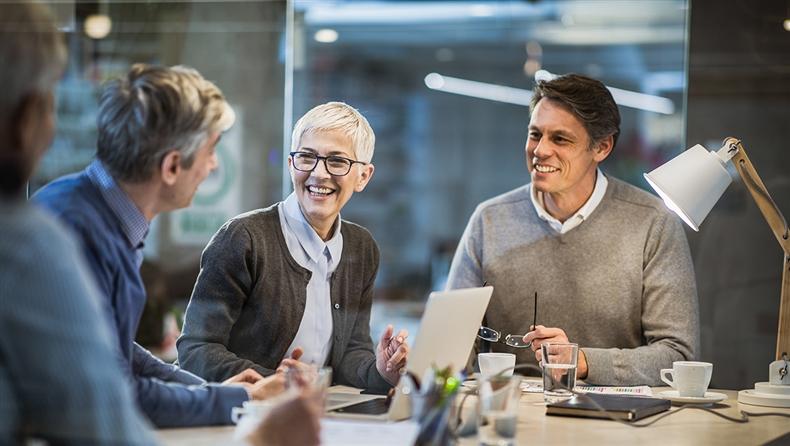 Event Information
Date(s):
Jun 06, 2024 - Jun 07, 2024
Location:
Renaissance Washington DC Downtown

999 9th Street NW
Washington, DC 20001
United States
CAE Credits:
11.75
Member Price:
$1,150.00
NonMember Price:
$1,395.00
Description
The CEO Symposium provides a unique opportunity for you and your volunteer leader to maximize the leadership partnership. Explore how you can best work together to effectively carry out your association's mission and enhance future success. The expert faculty from Tecker International, LLC, will help you and your leadership partner come to a common understanding of roles, responsibilities, and relationships in association governance and strategy. Facilitated conversations and interactive exercises will help you confidently and enjoyably lead your organization in the upcoming year.
The symposium addresses:
current and anticipated challenges facing leaders of contemporary associations
value of research and strategy in knowledge-based decision making
relationships of board and staff in association governance
leadership behavior and its impact on change, innovation, and organizational culture
successful practices in strategic planning and thinking
Program Overview
Day One: 9:00 a.m. – 5:00 p.m. Includes breakfast, a one-hour lunch, and two breaks. There will be an evening reception from 5:00 – 6:00 p.m.
Day Two: 8:30 a.m. – 3:30 p.m. Includes breakfast, a one-hour lunch, and a morning break.
Accommodations
Renaissance Washington DC Downtown
Renaissance Washington DC Downtown
999 9th Street NW
Washington, DC 20001
Phone: 202-898-9000
Rate: $309
Cutoff: May 15, 2024
Review ASAE's Updated In-person Meeting & Events Entry Policy
---
Accessibility
ASAE is committed to providing an outstanding experience for all participants. We strive for full access to the activities of these events based on an awareness of participants' needs and appropriate planning. Please refer to the ASAE Meetings Accessibility Policy. Accessibility accommodations relating to mobility, hearing, vision, or other areas may be provided.
We ask that requests for reasonable accommodations be made as early as possible, and well in advance of the event via the registration process. Onsite requests will be accommodated to the best of our ability; however, available resources may be limited. Please email Learning & Meetings to request specialized accommodation for this program.
Thursday, June 6, 2024

7:30 – 9:00 a.m.
Registration and Breakfast

9:00 – 10:30 a.m.
Program Overview

Discussion Thread I: The Special Nature of Associations
Perspectives of Leadership
Organizational Lifecycle
Trends in Organizations

10:30 – 10:45 a.m.
Networking Break

10:45 a.m. – 12:00 p.m.
Discussion Thread I, continued
Thinking and Working Style Preferences


12:00 – 1:00 p.m.
Lunch

1:15 – 3:15 p.m.
Discussion Thread II: CEO/CSO Relationships, Leading for Success
Roles and Responsibilities
Representative Governance Model
Assessing Leadership Culture

3:15 – 3:30 p.m.
Networking Break

3:30 – 5:00 p.m.
Discussion Thread II, continued

5:15 – 6:00 p.m.
Reception

Friday, June 7, 2024

7:30 – 8:30 a.m.
Breakfast

8:30 – 10:15 a.m.
Discussion Thread III: Roles, Relationships, and Responsibilities
Effective Decisions
Board Norms
Assessing Performance
Board Agenda
Balanced Board
Tools for Decision-Making

10:15 – 10:30 a.m.
Networking Break

10:30 a.m. – 12:00 p.m.
Discussion Thread IV: Tools, Processes, Systems and Strategies

12:10 – 1:00 p.m.
Lunch

1:15 – 3:30 p.m.
Discussion Thread IV, continued
Distinguishing Value Proposition(s)
Engagement
Levels of Connection
Leading Change

Our Guarantee

Our goal is to provide truly exceptional offerings and service, and we won't be happy until you are. If any programs, products or services of ASAE do not fulfill our promise, we will make the situation right.

Cancellation, Refund & Substitution Policy

ASAE will fully refund program registrations fees in full with notifications submitted to ASAE Registration via e-mail at ASAEservice@asaecenter.org. All registration cancellations and refund requests must be made in writing by 10 business days before the program. Requests made in writing less than 10 business days prior to the first day of the program starting will receive a refund of registration fees minus a $75 cancellation fee. Refunds cannot be approved for no-shows. Substitutions are gladly accepted at any time. Badge sharing, splitting, and reprints are strictly prohibited..

Event Cancellation or Postponement

ASAE reserves exclusive right to modify, postpone/reschedule or cancel programs for any reason, including but not limited to emergency, inclement weather or other 'acts of God'. If there is an event cancellation, every attempt will be made to reschedule, and registration fees will be applied to the rescheduled event date. Any travel, lodging, or incidental expenses incurred related to a cancelled event cannot be refunded under any circumstances. If a cancelled event cannot be rescheduled, ASAE will determine an equitable basis for the refund of a portion or all of the registration fees, after due consideration of circumstances and expenditures..

Consent to Use of Photographic Images

Registration and attendance at, or participation in, ASAE meetings and other activities constitutes an agreement by the registrant to the use and distribution of the registrant or attendees' image or voice in photographs, videotapes, electronic reproductions and audiotapes of such events and activities by ASAE and other third parties, including but not limited the venue, the host city and the host CVB.

Review ASAE's Meeting & Events Entry Policy