From Foresight to Action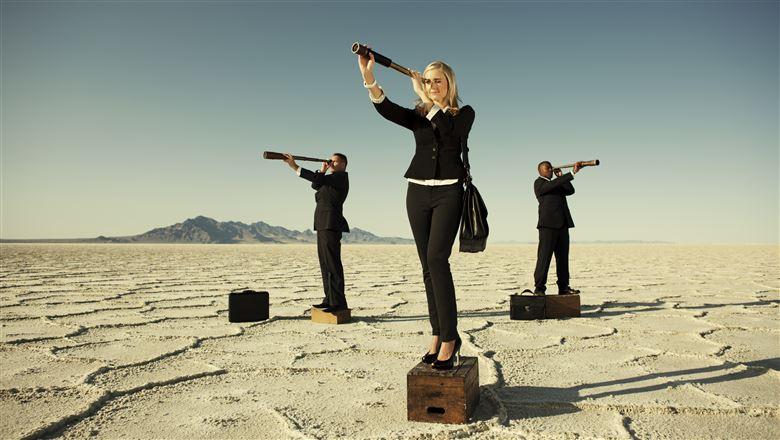 August 9, 2017
ASAE Foundation's future-focused research provides a look at the drivers of change that will shape the future of the association sector and how our society works together—along with tools to help associations navigate these shifts.
By now, most association professionals—in fact, most people in every walk of life—have become accustomed to change. We make plans, we have routines, and we are able to predict and manage potential disruptions—most of the time. But by almost all accounts, change will intensify and accelerate in the years ahead. What will we be doing a decade from now? How can we predict the changes that will affect how we work in the future?
To help association professionals think about what lies ahead—and to help them lead their associations into the future—the ASAE Foundation is returning to future-focused research with the ASAE ForesightWorks program. The foundation has teamed with futures consulting firms Signature i and Foresight Alliance to create ongoing, practical, and actionable research that explores what the future holds for the association sector.
Several elements set this program apart from ASAE's previous environmental scanning research. ASAE ForesightWorks promises to be continuous: Updated trend analyses and related tools will be released regularly, and opportunities for members to engage with the research will be ongoing. The program's specific mission is to empower association leaders to create a culture of foresight in their associations, not only by providing trend updates, but also by giving leaders actionable tools and resources to practice scanning on their own.
Drivers of Change
Key resources from this program are analyses of drivers of change—the shifts or trends that spell change ahead for association professionals and the industries they serve. Signature i and Foresight Alliance followed a systematic environmental scanning process to identify 41 drivers of change that were singled out as particularly relevant to the work of associations, though most also have relevance to a range of industries and even to society as a whole.
The ASAE ForesightWorks program will develop tools to help association professionals tackle the drivers of change with their boards, staff, and members.
Each driver-of-change analysis, presented in a concise action brief, provides a forecast for the change, including probable timeline, key uncertainties, notable data points, and related trends. The analyses also discuss strategic insights and action steps for leaders, along with searchable keywords for professionals who want to track the trend more closely.
The first three ForesightWorks action briefs, available now, examine three very different challenges facing associations:
Aging. The number of elderly people is poised to rise steeply in both advanced and emerging economies, potentially reshaping political, financial, and social priorities. Countries will grapple with issues related to aging populations, such as rising dependency ratios, retirement and the workforce, and costs of caring for older citizens. These issues will play out for associations in areas such as workforce management and benefits.
Anticipatory intelligence. Big data, data analytics, and artificial intelligence are enabling the use of predictive analytics to anticipate needs, opportunities, and threats in an organization's environment. The market for analytics is growing rapidly, and major computing companies are key players. Organizations view predictive analytics as one of the most important ways to leverage big data.
Virtualized meetings. Ubiquitous broadband, accessible virtual reality, and robotics are accelerating the capabilities of so-called telepresence technologies, which could enable remote collaboration and participation at meetings and events far beyond what we know today. Some of these activities could take place entirely in a shared digital reality. While these technologies have the potential to broaden participation and generate novel experiences, the social and experiential benefits of "real life" may prove challenging to replicate.
Action briefs on the 38 remaining drivers of change will be released by early 2018.
Applying the Findings
The drivers of change analyses are designed to help association professionals envision how these future shifts may affect their work. The ASAE ForesightWorks program will develop tools to help association professionals tackle the drivers of change with their boards, staff, and members. In the meantime, the association community can apply the drivers of change to their work in a number of ways:
Use the drivers of change to identify how these significant shifts could create new opportunities or reveal vulnerabilities for your members and your association. How could your association effectively respond to these changes?
Trends should be an important part of every board's strategic discussion. To start the conversation, present the drivers of change (even just one or two particularly relevant ones), suggest potential implications and actions, and invite your board to talk through possibilities for your association.
Change creates the need for new programs and services and invites innovation. Use the drivers of change to identify and test the viability of new products, services, or even modes of working in your association.
More information on the ASAE ForesightWorks research, how to use it, and how to approach environmental scanning is available in Why Associations Need Foresight, the foundation's introductory brief on the program.