ASAE ForesightWorks Action Briefs Introductory Set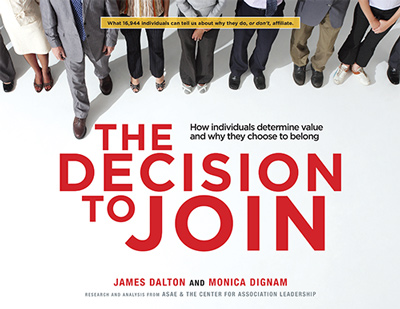 Product Information
Description
Change is on the way, but you will be able to lead—rather than react—if you see it coming. These action briefs are the first work samples from ASAE ForesightWorks, an ongoing future-focused program of environmental scanning and trends analysis based on ASAE Foundation research. For a limited time, these sample action briefs are available to ASAE members on a complimentary basis. Additional ASAE ForesightWorks offerings will roll out between fall 2017 and winter 2018.
Each of the three action briefs included in this package analyzes a key driver of change facing the association community and society in general:
Aging World looks at the potential effects of aging populations in the workforce around the world, with a particular eye on how associations will be affected.
Anticipatory Intelligence examines how analytics and artificial intelligence may change the nature of work.
Virtualized Meetings assesses the impact of increasingly sophisticated virtual and telepresence technology on the future of meetings.
Each action brief provides evidence-based forecasts and information on key data points and related trends, implications for associations, and ideas for action steps. Armed with these analyses, you'll be ready to start talking about—and planning for—the changes ahead with your peers, your staff, and your board.
Note: This product is a downloadable PDF file. After your purchase, you will be presented with the PDF for download. You will also be able to access the PDF for 60 days from the date of purchase in the "My Downloads" section of your profile on the ASAE website.
(2017, 16 pages, PDF)
Related product: The research brief Why Associations Need Foresight provides an introduction to the ASAE ForesightWorks program and to these action briefs, including suggestions for applying the action brief findings in your association.