Why a Career Change Can Be Good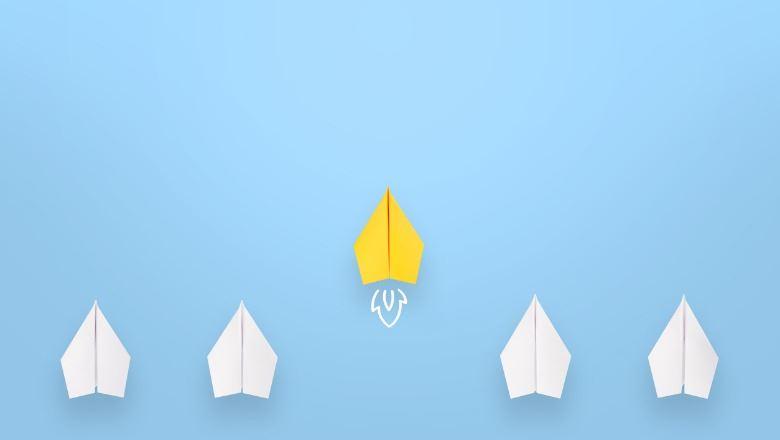 March 22, 2023
By: Jennifer B. Briggs, CAE
One association exec shares her story of leaving an Indiana-based organization after 19 years and joining a new one in Texas. While the move brought her closer to family, it challenged her on several fronts professionally. But good news: she wouldn't change a thing.
Am I a pandemic cliche?
Maybe.
With travel halted in 2020 and 2021, I had the time to stop and take note of … well, everything in life, and the time made me make some pretty serious changes.
After 19 years with the Indiana CPA Society, most recently as president and CEO, I decided to pick up and move on to become the EVP/CEO of the Texas Society of Architects. While I feel passionate about both organizations (Yes, you can feel passionate about accounting!), they are vastly different professions.
Did I underestimate the amount of change I was taking on? Absolutely! Would I do it again? Yep! Let me tell you a little bit more about what the transition was like.
To start, no one knows you. They're glad you're there, but they don't trust you yet. They hired you for your skills, but they didn't necessarily understand them. That's because they haven't hired an experienced association professional before and you're just very different than all your predecessors.
I suddenly felt like I'd done all I could do at my former organization, that the team was more than capable of excelling without me, and that there was a successor ready and willing to take my place.
On top of that, you go from being acquainted with everyone there is to know in the profession you serve to trying to remember people's names again. You go from implicitly trusting your staff team to learning how new people like to work and what they need. You go from being the most knowledgeable person in the room about the history and culture of your organization to being the least. (Maybe even staring blankly when the most famous of member's names are mentioned.) You go from feeling almost bored by the routine of your days to feeling like sending an email is new and strangely confusing. (Welcome to the world of Mac computers!)
Not to mention the practical matters that accompany moving to a new city like finding a place to live, new doctors, new schools for your kids, and the lists go on.
Why would anyone do this?
For me, it had to do with wanting change. To continue to learn. To be challenged. To meet new people. To feel you can help. To be near family. To live somewhere warmer.
Ultimately, there are no right or wrong answers. We all make decisions based on what we know and feel at any given time. During the pandemic, what we could reliably know was true became harder to really ascertain. We were all missing "precedented times" and doing our best.
When I stopped and took stock of my career, I suddenly felt like I'd done all I could do at my former organization, that the team was more than capable of excelling without me, and that there was a successor ready and willing to take my place.
Plus, I had an opportunity to work with a new group of professionals I'd always admired and to live near family for the first time in my adult life. There was something about the quietness of the pandemic (after those first few hectic months) that allowed me to stop, breathe, and think for the first time in a very long time. I know so many others had the same experience.
Would I have made these changes if the pandemic hadn't happened? I'd like to think so, but who knows. Starting over was a challenge, and if I'm honest, more difficult than I imagined, but I would do it again in a minute. I've had a wonderful experience in Texas so far and am grateful to the amazing new professionals I've met who truly want to change the world and have entrusted me to help them.
While I'm still learning the geography of a new state, the terms of the profession, and a million other details, I appreciate the challenge. It's exactly what I wanted. And, happy as I am, I haven't completely ruled out another move in my future. I mean, after the last several years, we've all learned to expect the unexpected.
And after a fantastic association career in one city, I know now with certainty that I can make the move, that I have a lot to offer, and that just because a change is hard doesn't mean it isn't well worth doing.