Recent DOJ Action Creates Uncertainty for Association Information-Sharing Programs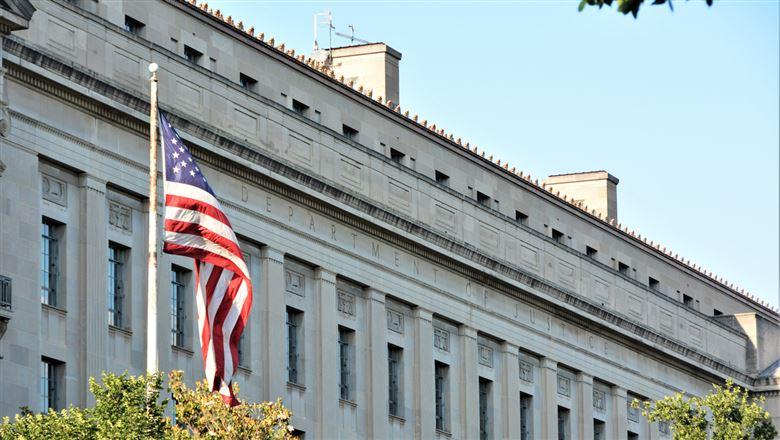 February 15, 2023
By: Alvin Dunn, Evan Storm, and Erica Baum
A recent Department of Justice announcement creates ambiguity for association information-sharing programs. With no guidance on what conduct will be permissible moving forward, associations may want to reexamine their current programs to make sure they are operating as intended and in accordance with their stated restrictions.
The United States Department of Justice (DOJ) recently withdrew three antitrust policy statements that provided guidance for information sharing by competitors that it had issued jointly with the Federal Trade Commission (FTC) starting 30 years ago. DOJ said that the guidance in those statements was "overly permissive on certain subjects, such as information sharing."
The DOJ announcement creates uncertainty for association information-sharing programs because the antitrust safety zone set forth in the policy statements, although on its face applicable to the healthcare field, had been applied by DOJ to areas outside of healthcare and had been relied upon by parties, including many trade associations, professional societies, and other nonprofits, when establishing their information-sharing programs.
DOJ did not issue new guidance but instead stated that it would be using "a case-by-case enforcement approach" going forward, making it likely that it will take some time before we know whether information-sharing programs that operate within the antitrust safety zone that had been relied upon for years could be subject to legal challenge.
The "Antitrust Safety Zone" Relied Upon for Years
The DOJ/FTC policy statements included an "antitrust safety zone" that stated the exchange of price and cost information by healthcare providers would be presumptively legal if three criteria were met:
The information was collected, aggregated, and disseminated by a third-party.
The exchanged information was more than three months old.
At least five providers supplied the exchanged information, no single provider accounted for more than 25 percent of the exchanged information, and the disseminated information was sufficiently aggregated to protect the identity of the underlying sources of the information.
This safety zone permitted competitors to participate in information-sharing programs, which the government recognizes can have significant consumer benefits, but sought to ensure that participating competitors did not gain access to competitively sensitive information that would allow them to expressly or tacitly engage in anticompetitive conduct that is prohibited by the antitrust laws, such as conspiring to fix prices.
DOJ and FTC applied the antitrust safety zone to approve information exchanges outside of healthcare industry, and associations relied on this safety zone when administering information exchanges.
And it worked. Beneficial information exchanges have proliferated and have only been challenged only when participating competitors have strayed far from the safety zone (e.g., communicating directly with each other to discuss competitively sensitive matters).
DOJ Withdrawal Leaves Associations in the Dark
DOJ's announcement withdrawing from the healthcare antitrust policy statements provided no guidance on what conduct would be permissible going forward, whether in the healthcare field or elsewhere.
Instead, DOJ has stated that it will take a "case-by-case enforcement approach" and that parties should look at DOJ's "[r]ecent enforcement actions and competition advocacy in healthcare."
However, DOJ's most recent enforcement action against an information exchange tells us nothing about whether information exchanges within the safety zone are now at risk because that action challenged activity that was clearly not within the safety zone – the use of an information exchange by competitors to communicate directly to suppress workers' wages and benefits. And nothing in DOJ's recent competition advocacy addresses the information-exchange safety zone.
So, what should associations do? Those with established information-sharing programs that have operated for years in competitive fields—without any suggestion that the information-sharing programs have reduced competition—should not need to dismantle or significantly alter their information-sharing programs in response to the DOJ's withdrawal of the guidelines. However, they may want to reexamine their information-sharing programs to make sure they are operating as intended – with a legitimate business purpose that does not restrain competition – and in accordance with their stated restrictions and may want to remind their members of the importance of following best practices when participating in information exchanges.
Association members that participate in an information exchange should share sensitive information only with the association (or outside firm) that is operating the information exchange. Members should never discuss the confidential information they provide or aggregated information circulated as part of the information exchange, if it concerns competitively sensitive matters such as prices or wages, with any other members. Rather, each member should decide independently whether and how to use the information provided by the information exchange. Sharing competitively sensitive information—even among business or professional competitors—is not itself unlawful but violates antitrust laws only if competitors use the information sharing to enter into or enforce an anticompetitive agreement.
In the meantime, associations should carefully monitor the government's future policy statements and enforcement actions relating to information exchanges.