Five Ways to Help Your Association Shine in Today's Talent Market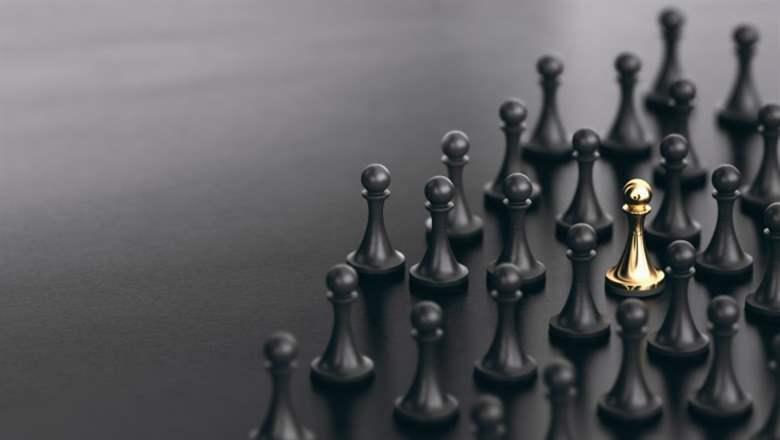 May 2, 2022
By: Tracy Hollamon
With a shortage of talent in the job market and many employees considering greener pastures, it's more important than ever to be at the top of your game when it comes to recruitment and retention. These five steps can help you rise to the top in the competition for talent.
In this challenging candidate market, the best job applicants are getting snapped up quickly and many workers are considering whether the grass is greener at another organization. To stay competitive, associations should focus on how they recruit new talent and retain current staff. Here are five ways to help your association stand out in a sea of employment options for workers.
Update Your Job Postings
Review your job postings to determine if they need to be updated—especially if you typically use the job description as the posting. They are not the same thing. Employers use job postings on job boards to highlight their organization's best assets and attract the best candidates.
Job postings should be as brief as possible while effectively communicating responsibilities, requirements, and rewards. Also, highlight anything that sets your organization apart from others, such as mission, flexible schedules and hybrid or remote work options, above-market pay, valuable benefits, and awards your association has received.
Streamline Your Recruitment Process
If your recruitment process is lengthy, you will lose candidates along the way. Review your application process and determine if you can make it more efficient. Many candidates apply from their phones rather than laptops or desktops, so the process needs to be quick and mobile-friendly.
The interview process also should be as brief as possible. For most positions, a three-step process works best: a telephone interview, a one-on-one interview with the hiring manager, and finally a culture-fit interview including a panel of team members and/or the next-level manager. Limit in-person interviews to one time onsite if possible and use videoconferencing for the other steps to make the process more convenient for candidates.
Sell the Organization
Remember that an interview is a two-way street. Like you, candidates are using the conversation to collect information, which they will compare to other organizations or offers they are considering. In an interview, be sure to "sell" the opportunity and organization. Find out what the candidate is looking for in a new position and organization, and communicate how the job and your association may be a good fit. Share your own experiences at the organization, such as why you enjoy your job or what you like about the culture. Also, touch on any challenges to provide a realistic overview of the position and organization.
Increase Branding Efforts
Overall organizational branding should also be a focus of your recruitment initiatives. If possible, work with your marketing department to create a branding strategy and build content to implement across all communication platforms, including your website's career pages, social media, and recruitment collateral. Convey your culture, mission, and values by creating employee spotlights, testimonials, and videos to post in your digital communication channels.
Focus on Retention
Of course, you'll have less recruitment to do if you keep your current employees happy and engaged. Are your employees satisfied? Find out by soliciting feedback through engagement surveys and stay interviews. Then, use the feedback to develop a plan and make improvements wherever possible.
Company culture is key to retaining employees. People leave organizations when they feel the culture does not align with their personal values. Employees seek a culture where they feel connected to others. They want to feel that their work is challenging and meaningful and that it aligns with the organization's mission. They also want to have a clear path for future career development.
Additionally, employees want to feel valued, so find ways to demonstrate that your organization appreciates them. You can express appreciation with handwritten thank you cards, gift cards, catered lunches, employee events, virtual happy hours, volunteer opportunities, annual retreats, and time off. According to the Society for Human Resource Management, employers also use incidental bonuses—sign-on bonuses, retention bonuses, referral bonuses, spot bonuses, or recognition awards—to attract and keep employees.
Times are tough for employers right now. To be successful, focus on both recruitment and retention efforts. If you don't, you'll lose out to organizations that do.