ASAE Learning Online FAQ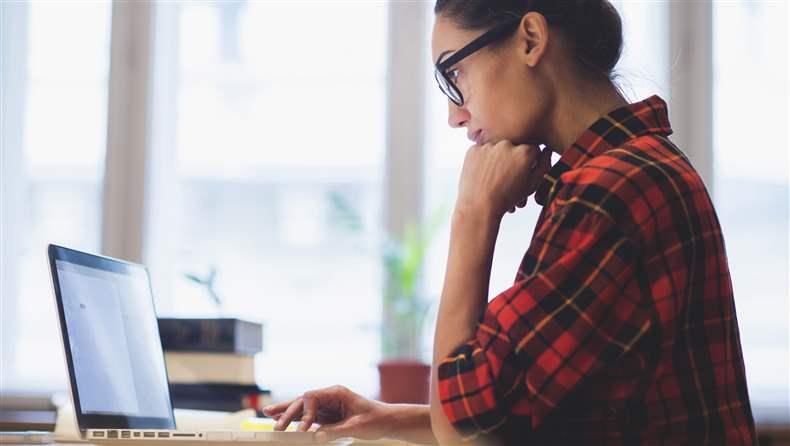 These are the questions about ASAE Learning Online that we hear most often. If the answer to your question isn't here, please contact us:
ASAE Learning
courseadmin@asaecenter.org
202.326.9508
How do I purchase a subscription to ASAE Learning Online?
You can purchase a monthly or yearly subscription at your convenience. Click here for details.
When I subscribe, how will you bill me?
We offer both monthly and annual subscriptions, payable by credit card or check. If you choose recurring charges (credit card only) your subscription will be renewed at the end of each month or at the end of each year. If you choose to pay annually, you'll save up to 20 percent compared to paying monthly.
Can I change or cancel my plan later on?
Yes. Call the ASAE Member Service Center at 888.950.2723 and someone will be happy to assist you.
When can I access ASAE Learning Online and begin learning?
After you choose your subscription option, you can get started learning right away. Simply log in to the platform and navigate to either the Catalog or your personal Learning Center. From the catalog, you can immediately start to enroll yourself in courses that you would like to take. From your Learning Center, you can then launch or resume courses that you are enrolled in. Your subscription starts immediately and lasts for either a month or a year, depending on your subscription choice.
Can I get CAE credits though ASAE Learning Online?
Yes. On the ASAE Learning Online platform, credits are available for most courses according to the eligibility criteria outlined by the CAE Professional Development Requirements. Courses that count for CAE credit are clearly labeled and are usually equal to the duration of a course. When you complete CAE-approved learning activities within the platform, you will earn credit toward eligibility requirements and/or maintenance that will be tracked in your transcript in your ASAE profile.
What are the transcript features within ASAE Learning Online?
A transcript that automatically tracks your ASAE Learning Online completions is built into the platform. Your transcript is easily accessible and can be exported or printed for reporting purposes. It is recommended to always download or print a copy of your learning transcript prior to your subscription end date. You can also print individual Certificates of Completion for each course you finish.
How much time is required to complete the learning activities?
The duration of learning activities varies widely, from micro-lessons to courses to multi-course curricula/pathways. You can easily see the duration of each course inside the Catalog. You can complete as many courses as you would like while your subscription remains active.
How often will new activities be added?
ASAE Learning is continuously curating new learning activities with industry-leading content creators. Individual courses in the main subscription library are usually updated on a quarterly basis. Topic-specific bundles (our Online Course Collections) are also developed and added to the platform throughout the year.
Can I purchase an organizational subscription?
Individual subscriptions can be purchased for multiple people, up to and including all staff. If six or more subscriptions are purchased together, you can receive a discounted rate on annual subscriptions only. You can also purchase a group subscription with manager features, which allows an organizational manager to assign courses and track course progress for their team members. See the group pricing list and contact ASAE Learning (courseadmin@asaecenter.org) for more information.
Do ASAE Learning Online activities have closed captioning functionality?
Closed Captioning and transcripts are available for all learning activities. You can turn captions on/off and access the transcripts from within each activity.
How will my private information and learning data be used and/or stored?
Please read and review ASAE's Terms and Conditions and Privacy Policy for information about how we collect, use, and store your personal data. Please also familiarize yourself with our Virtual Meeting Code of Conduct, which applies to interactions within the platform. If you have any questions, please reach out to us.
Can I view feedback about a course before I take it?
Yes! We encourage our learners to leave feedback on courses that have been completed. Once you have a subscription or have purchased an Online Course Collection curated pathway, you will be able to see all course reviews from inside the course Catalog.
Will I get certificates of completion for courses I have finished?
Yes, your will earn a certificate from completing each course. Once you have a subscription and complete a course, you will be able to download your own certificate from your Learning Center.
How does Team Management work?
From the "Teams" section of the platform, you would be able to view the learning progress for all the members of your team. You could assign specific courses to all of them, or to individual members. You could also monitor what has or has not been completed. This could be as hands on or hands off as you would like.
Can I purchase individual courses?
Courses cannot be purchased individually. All courses within the library are available through monthly or annual subscriptions. Additional courses not in the library are available through the curated Online Course Collections.
Are courses from the Online Course Collections offered independently from the collection?
Courses within a collection are not available outside of that collection, so they do not appear in the main library catalog.
Is the online learning part of my membership?
It is not part of your ASAE Membership and would require a separate subscription purchase.
Is the platform mobile accessible?
Yes, it can be accessed in the same way you would access via your desktop.