Fellows FAQ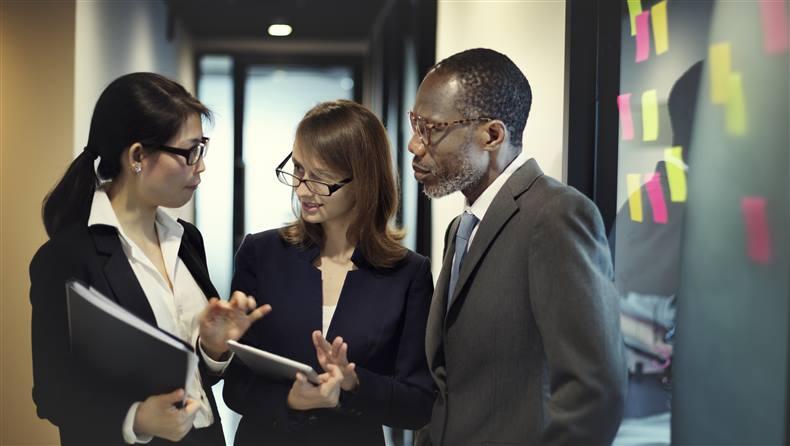 ASAE Fellows FAQs
These are common questions about the ASAE Fellows program. If the answer to your question isn't here, please contact us:
Lynn McNutt
Senior Director, Career and Workforce Solutions
202-626-2899
lmcnutt@asaecenter.org
Why does ASAE have a Fellows program?
ASAE values long-time volunteers and highly engaged members for their contributions to our shared profession. The ASAE Fellows program is among ASAE's highest honors, recognizing individuals who have made a significant impact on the association community through exemplary volunteer service and leadership, extraordinary accomplishments, or other major contributions to ASAE and the profession of association management. The ASAE Fellows program is an honorary recognition and a call to continued leadership and service.
What does FASAE mean?
FASAE is a post-nominal designation that may be used by ASAE Fellows who are ASAE members in good standing to represent their status as a Fellow of ASAE. If a Fellow's membership status  transitions to Retired Friend of ASAE, he or she also transitions to the title of Fellow Emeritus and is not eligible to use the FASAE post-nominal.
Why was the FASAE post-nominal introduced?
Many associations use post-nominals to recognize Fellows of their organization. The FASAE post-nominal was introduced to increase the recognition of ASAE Fellows program and Fellows in good standing. The letters FASAE are a simple, easily recognizable way to reinforce Fellow status on nametags, committee rosters, and conference programs and in speaker introductions. Such increased visibility may serve to inspire more individuals to pursue Fellows status, contributing to a culture of engagement and leadership throughout the ASAE community. The post-nominal also reinforces to current Fellows the call to service they accept.
How are CAE and FASAE related?
The two programs serve different purposes. The  Certified Association Executive credential  is ASAE's professional certification. FASAE is an honorific post-nominal designation that may be used by ASAE Fellows in good standing to represent their status as a Fellow of ASAE. Professional certifications, including the CAE, are a key consideration in the Fellows selection process, and the vast majority of CAE-eligible Fellows have earned the CAE.
How are Fellows selected?
There are several steps in the Fellows selection process, which is governed by a Selection Committee composed of Fellows in good standing and several ASAE members. Only ASAE members are eligible to be nominated. Nominations (comprised of a name and contact information) may be submitted by another ASAE member or nominees may self-nominate. Once nominated, nominees choosing to apply must fill out a Fellows application, which includes submission of a curriculum vitae and answering several essay questions. The Committee reviews all applications and invites selected candidates to a final selection round. Final candidates are invited for individual interviews with two to three selection committee members. Each class of Fellows is unique and there is no minimum or maximum class size. You can find more information about Fellows selection and eligibility in the section below:  ASAE Fellows Application and Selection FAQs.
What do the Fellows do?
Once selected, Fellows are expected to continue to be high-level contributors to ASAE. Individually, Fellows serve as authors, speakers, mentors, volunteer leaders, political and advocacy supporters, and APAC and Foundation contributors and advocates on behalf of the association management industry. Fellows attend an annual retreat designed to strengthen business relationships and address key issues in the association industry. They participate in strategic conversations, which often result in sessions at other ASAE programs and articles in ASAE publications.
Application and Selection FAQs
Am I eligible if my ASAE membership lapsed but my cumulative years of ASAE membership are five years?
Unfortunately, no, the membership requirement to apply for ASAE Fellows is five consecutive years of membership. Please revisit the eligibility guidelines once you have met this requirement.
My application reflects giving a presentation at an ASAE signature conference and volunteering to review ASAE Annual Meeting & Exposition presentation submissions. Will this meet the ASAE service requirement?
Unfortunately, no, ASAE Fellows eligibility requires continuous and graduated service to the association. Specific examples include serving on an ASAE, ASAE Research Foundation or ASAE Business Services, Inc. (ABSI) committee, council, workgroup, Board of Directors, or advisory body. Graduated service might look like serving as a task force member, then standing committee member, then committee chair, for example. We recommend that the application specify comprehensive ASAE activities such as presentations, articles and contributions, volunteer service, and volunteer leadership appointments.
As a CAE, am I automatically made an ASAE Fellow? Is the credential considered as a factor in my application?
ASAE's CAE credential denotes the understanding and use of the association management body of knowledge. Combined with continued and graduated experience, the CAE is a critical consideration in being eligible to apply to become an ASAE Fellow. That said, the CAE is not a requirement but is encouraged.
While serving on the ASAE Board, the ASAE Research Foundation Board, or the Board of ASAE Business Services, Inc. (ABSI), am I eligible to apply to become an ASAE Fellow?
Unfortunately, no, current members of any official Board entity are not eligible to apply to become an ASAE Fellow. That said, once the Board term is over, an application can be submitted for consideration, and will be considered against the same criteria against which all other applications are considered.
Am I eligible to reapply the following year if my Fellows application is not accepted?
Yes, but we encourage you to consider the feedback given regarding your original application and clearly show growth in the areas that were identified. Feedback will be given to applicants and requests for further discussion considered if desired.
I am a DELP scholar and support the principles of Diversity, Equity, and Inclusion (DEI). Will that ensure my acceptance as an ASAE Fellow?
Philosophy, beliefs, and practices related to DEI are critical to becoming an ASAE Fellow. While being a DELP Scholar is not an automatic qualifier to become an ASAE Fellow, we encourage all applicants to clearly articulate your philosophy, beliefs, and practices related to DEI in your organization and the association community in your application materials.