ASAE Fellows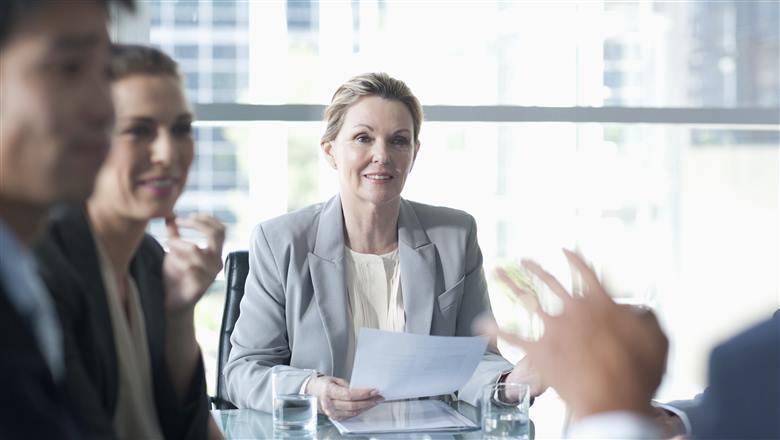 STATEMENT OF PURPOSE
ASAE Fellows serve to inspire and develop extraordinary future leaders. We champion associations' impact and leadership on industries, disciplines, and the professions. In collaboration with and in support of ASAE, we help to create solutions to the most critical issues affecting the association management profession.   
As leaders in the association community, Fellows strongly embrace  ASAE's Diversity + Inclusion Statement. 
ELIGIBILITY
To be eligible for Fellows consideration, a candidate must be an ASAE member for the past five consecutive years. Successful candidates are accomplished professionals who have demonstrated their ability to contribute to the achievement of the Fellows' goals. Each selected candidate must show:  
Evidence of leadership and contribution in the advancement of ASAE and the association community. Some examples include serving on an ASAE volunteer group, obtaining the CAE or other relevant credentials, and serving in different leadership positions in the association profession.
Commitment to being an inclusive leader by demonstrating activities that drive diversity, inclusion, and equity in their respective organizations or professions/industries.
Evidence of strategic and future-focused thinking and a commitment to innovation, life-long learning, and visionary leadership. Demonstrates evidence-based strategies and a data-driven mindset.
ASAE Fellows:   
Are accomplished professionals who have been identified for their demonstrated leadership in the association community.   
Have committed to advancing the work of associations and the body of knowledge that underpins a dynamic and still-evolving association management profession.
Believe that associations are at their best when inclusive and accessible. Fellows are committed to continuous learning while leveraging their influence to achieve measurable outcomes that increase accessibility, diversity, equity, and inclusion.
Strengthen the association management profession through their active engagement and contributions to ASAE and its initiatives.  
IMPORTANT DATES  
The 2023 Fellows Retreat will take place from June 2nd-June 4th at the JW Marriott Parq Vancouer.
FELLOWS CLASS OF 2023
Congratulations to this year's class of ASAE Fellows:
Danielle Baron, MA, MBA, FASAE, CAE
Vice President, Marketing, Communications and Industry Relations
School Nutrition Association
Michael Dominguez, FASAE, CHSE
President and CEO
Associated Luxury Hotels International
Tori Miller Liu, MBA, FASAE, CAE
CEO
Association for Intelligent Information Management
Debra McGuire, MBA, FASAE, CAE, IOM
Executive Director
International Association of Assessing Officers
Bob Moore, MA, MS, FASAE, CAE
Executive Director
American College of Osteopathic Family Physicians
FELLOWS CLASS OF 2022
Congratulations to the association leaders who are new "Fellows in 2022"
Juan Amador, FASAE, CAE
Director, Constituent Engagement
Association of American Medical Colleges
Melissa Anne Garcia, FASAE, CAE
SS-AED - Associate Executive Director
Society for Neuroscience
Thomas F. Goodwin, FASAE, CAE
Vice President, Government Relations
The Exhibitions and Conferences Alliance
Bryan C. Harrison, FASAE, CAE
Chief Membership Officer
Shriners International
Aliyah N. Horton, FASAE, CAE
Executive Director
Maryland Pharmacists Association
Robert J. London, FASAE, CAE
National Executive Director
Alpha Phi Omega National Service Fraternity
Trevor S. Mitchell, FASAE, CAE
CEO and Executive Director
American Mensa Ltd
Denise Roosendaal, FASAE, CAE
Executive Director
Institute for Credentialing Excellence
J David Rozsa, FASAE, CAE
CEO
Metacred, a division of META Company
Prabhash Shrestha, PMP, FASAE, CAE
Group Executive Vice Pres & Chief Digital Strategy Officer
Independent Community Bankers of America
Rhea M. Steele, FASAE, CAE
Chief of Staff
School Nutrition Association
Beth Surmont, CMP, FASAE, CAE
Vice President, Event Strategy & Design
360 Live Media
Debbie Trueblood, FASAE, CAE
Senior Consultant
Association Management Center
FELLOWS CLASS OF 2021
Congratulations to the association leaders who are new   Fellows in 2021:   
Celia Besore, MBA, FASAE, CAE
Executive Director
The Monitoring Association  
DJ Johnson, IOM, FASAE, CAE
Chief Membership & Engagement Officer
American College of Obstetricians and Gynecologists
Sharon Kneebone, IOM, FASAE, CAE
Executive Director
National Society for Histotechnology  
Amy Lestition Burke, MA, FASAE, CAE
Senior Vice President, Engagement
MCI USA  
Lemmietta McNeilly, PhD, FASAE, CAE, CCC-SLP, FNAP, ASHA Fellow
Chief Staff Officer for Speech-Language Pathology
American Speech-Language-Hearing Association    
Artesha Moore, FASAE, CAE
Vice President, Affiliation, Engagement & Membership
American Geophysical Union    
Mark Nelson, Ph.D., MBA, FASAE, CAE
Executive Director
MAC - Merchant Acquirers' Committee  
Matthew Ott, MS, CMP, FASAE, CAE
President & CEO
Global Cold Chain Alliance    
Lawrence Sloan, MBA, FASAE, CAE
Chief Executive Officer 
American Industrial Hygiene Association 
Wendy-Jo Toyama, MBA, FASAE, CAE
Chief Executive Officer
American Academy of Hospice and Palliative Medicine
LEARN MORE  
Get all the details. Read the Fellows FAQs. Interested in learning more about the application process? Check back soon for updates on application criteria and instructions.  
Who's  involved?  Meet the current ASAE Fellows  or see a list of  Fellows by class year .