ASAE Fellows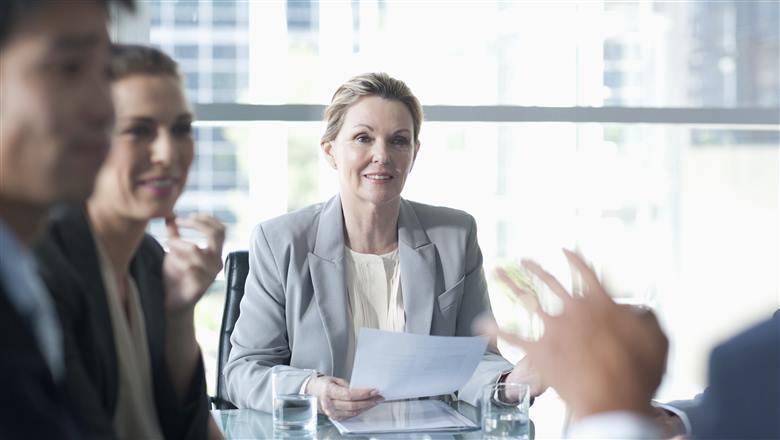 The ASAE Fellows program annually bestows an honorary recognition upon exceptional association leaders making noteworthy and sustained contributions of leadership to their organizations, ASAE and the association management profession. Those who are named ASAE Fellows are committed to contributing continued leadership and service to the association community. 
STATEMENT OF PURPOSE 
ASAE Fellows serve to inspire and develop extraordinary future leaders. We champion associations' impact and leadership on industries, disciplines, and the professions. In collaboration with and in support of ASAE, we help to create solutions to the most critical issues affecting the association management profession.  
As leaders in the association community, Fellows strongly embrace ASAE's Diversity + Inclusion Statement.
ELIGIBILITY 
To be eligible for Fellows consideration, a candidate must be an ASAE member for the past five consecutive years. Successful candidates are accomplished professionals who have demonstrated their ability to contribute to the achievement of the Fellows' goals. Each selected candidate must show: 
Evidence of leadership and contribution in the advancement of ASAE and the association community. Some examples include serving on an ASAE volunteer group, obtaining the CAE or other relevant credentials, and serving in different leadership positions in the association profession.
Commitment to being an inclusive leader by demonstrating activities that drive diversity, inclusion, and equity in their respective organizations or professions/industries.
Evidence of strategic and future-focused thinking and a commitment to innovation, life-long learning, and visionary leadership. Demonstrates evidence-based strategies and a data-driven mindset.
ASAE Fellows:  
Are accomplished professionals who have been identified for their demonstrated leadership in the association community.  
Have committed to advancing the work of associations and the body of knowledge that underpins a dynamic and still-evolving association management profession.  
Believe that associations are at their best when inclusive and accessible. Fellows are committed to continuous learning while leveraging their influence to achieve measurable outcomes that increase accessibility, diversity, equity, and inclusion.  
Strengthen the association management profession through their active engagement and contributions to ASAE and its initiatives. 
IMPORTANT DATES 
Please note: Fellows applications are now open here: https://asae-fellows.secure-platform.com/a/solicitations/88/home
Applications are due Wednesday, May 26th by 11:59 pm Eastern.
2021 Fellows Retreat 
Please note that the 2021 Fellows Retreat has been postponed from June 2021 to a later date; final dates and location are TBD, but the group will convene sometime between December 2021 and March 2022.  
 FELLOWS CLASS OF 2020 
Congratulations to the association leaders who are new  Fellows in 2020 : 
Steven Anderson, FASAE, IOM, CAE 
President and Chief Executive Officer 
National Association of Chain Drug Stores 
Lowell Aplebaum, FASAE, CAE, CPF 
CEO & Strategy Catalyst 
Vista Cova 
Patricia Montague, FASAE, CAE 
Chief Executive Officer 
School Nutrition Association 
Stefanie Reeves, FASAE, CAE 
Executive Director 
Maryland Psychological Association 
Donte Shannon, FASAE, CAE 
Account Executive 
AMPED Association Management 
FELLOWS CLASS OF 2019 
Congratulations to the association leaders who are new  Fellows in 2019 : 
Lou DiGioia, MBA, FASAE, CAE 
Former Executive Director 
Distributive Education Clubs of America (DECA) 
Charlie Jones, FASAE, CAE 
Senior Vice President, Global Brand Management 
Futures Industry Association 
Michelle Mills Clement, MNM, FASAE, CAE 
CEO 
Chicago Association of Realtors 
Suzanne C. Pine, FASAE, CAE 
Vice President Professional Development 
Association Headquarters Inc 
AMC National Accounts 
Philadelphia Convention and Visitors Bureau 
Steven J. Stout, FASAE, CAE 
Executive Director 
Texas Society of Association Executives 
Irving W. Washington III, FASAE, CAE 
Executive Director 
Online News Association 
LEARN MORE 
Get all the details. Read the Fellows FAQs. Interested in learning more about the application process? Check back soon for updates on application criteria and instructions. 
Who's involved? Meet the current ASAE Fellows  or see a list of Fellows by class year .