Five Administrative Hacks to Help Your Association Run Better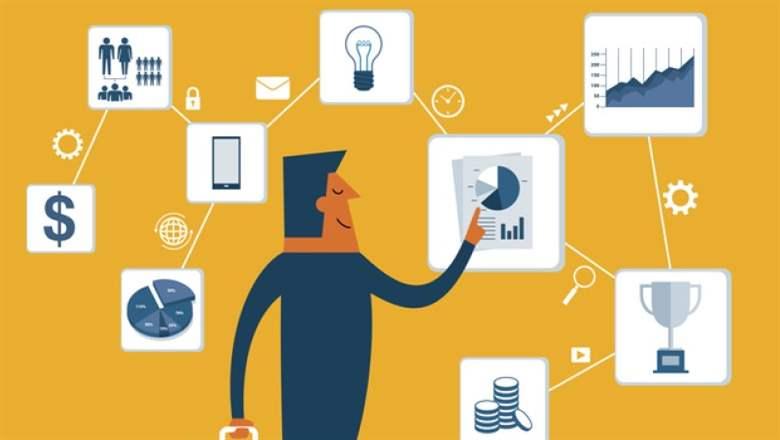 October 27, 2021
By: Alan Tyson
While the pandemic has upended many organizational components, ensuring your association has up-to-date internal controls related to time tracking, leave, and expense reporting can help the administrative side run smoothly.
The past 20 months forced associations to alter engagement methodologies, workplace arrangements, and practical outcomes in real time. While some in-person events are beginning to resume, associations still face an uphill battle when executing their essential mission and vision.

A February 2021 GrowthZone survey of association professionals identified some of those challenges. Time, money, and technology were consistently listed as the top three impediments to achieving optimal outcomes. This includes employees inundated with too many day-to-day responsibilities, scaled-back budgets, and low-quality data.

As associations begin to look ahead to 2022, updating internal controls—including time tracking and expense reporting—can help achieve better outcomes moving forward by reducing administrative requirements, improving data collection, and generating new efficiencies. Here are five time-tracking and expense-reporting best practices to help associations thrive in 2022 and beyond.
Simplified Workflows
Digital adoption surged during the pandemic. Technology was a vital lifeline for many associations that rely on a growing collection of communication apps, collaborative software, and other digital solutions to remain operational regardless of on-the-ground circumstances.
With employee burnout at prolific levels, associations can help their teams flourish while enhancing their operational sustainability by simplifying leave management.
As associations prepare for 2022, they will need to reassess their app deployment strategies. For example, app sprawl, which was problematic even before the pandemic, is endemic, with some companies deploying more than 200 apps to support business objectives. However, according to one post-pandemic productivity survey, nearly 75 percent of respondents indicated that additional communications and collaboration tools make "work more complex."
Effective time tracking and expense reporting need to be simple and streamlined. Associations can improve backend outcomes by combining time tracking, time reporting, and expense reporting into a single application. This simplifies the process for users while creating better, more accessible records for managers, payroll accounting teams, and upper-level decision-makers.
Inclusive Expense Reporting
Many associations are capitalizing on remote trends to attract and retain top talent. While this transition comes with several significant opportunities, it requires associations to reassess their expense reporting practices to meet the moment.
For example, many associations have permanently reduced business travel, and they've reoriented in-person events around digital-first trends. At the same time, 75 percent of workers are spending their own money to create their at-home workspaces. In response, associations need to update expense-reporting protocols to accommodate remote work transitions, ensuring that all team members have the right tools to complete jobs with excellence.
In general, it's most efficient and effective to offer one-time stipends to newly remote workers. However, since hybrid work is a long-term trend, associations will benefit from developing employee expense-reporting policies that balance flexibility and intentionality, which will allow them to adapt to changing times without improvising or relying on one-off decisions.
Enhanced Mobile Solutions
Today's employees aren't just digital-first. They are mobile-centric. That's why associations benefit when they integrate mobile-friendly expense-reporting solutions into their workflows.
In doing so, they allow teams to easily capture receipts, report expenses, file reimbursement claims, and generate copious records all from the smartphones already in their pockets. This level of convenience improves expense-reporting outcomes, ensuring timely reimbursements, accurate records, and easy oversight.
Integrated Leave Management
Associations can enhance their time tracking and expense-reporting solutions by integrating leave management into their software solutions. With employee burnout at prolific levels, associations can help their teams flourish while enhancing their operational sustainability by simplifying leave management.
For starters, association leaders should evaluate their existing leave-management policies, updating their protocols to meet the moment. Meanwhile, enabling self-service allows employees to easily access these policies, review accrued benefits, and request time off. What's more, when these policies are automated, managers are relieved of the responsibility to accommodate side deals or one-off modifications, further simplifying and streamlining the process.
Adjust to Shifting Compliance Standards
Whether associations are implementing new employee expense-reporting protocols or integrating leave management, regulatory compliance must be top-of-mind.

For example, the Family and Medical Leave Act entitles eligible employees to certain job-protected coverage opportunities, which associations will need to document to maintain compliance. Of course, associations face regulatory scrutiny on many fronts, and time-tracking and expense-reporting solutions can improve these efforts across the board.

As associations conclude this uniquely disruptive year, they can look ahead to a bright future in 2022. Time-tracking and expense-reporting solutions can help associations to best manage their operational requirements, allowing them to devote more attention to the priorities and constituents that matter most.