Content and Assessment Elements of Successful E-Learning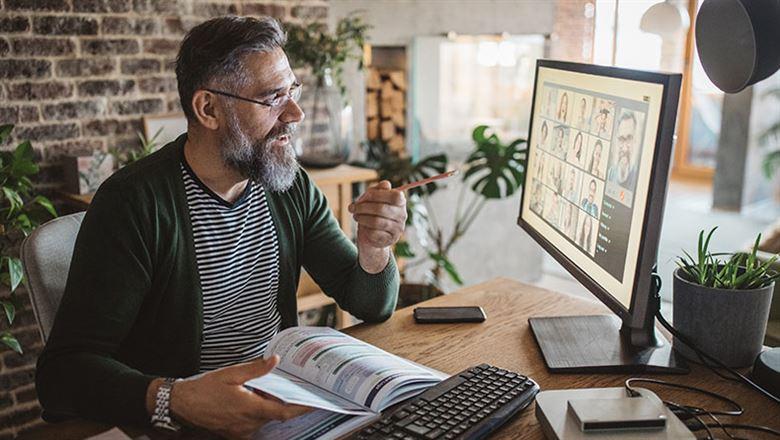 August 24, 2020
By: Amy Morrisey
E-learning was already on the rise before the pandemic, and this year it has become an essential tool for continuing to deliver value to members. The most effective e-learning programs include two key elements: authentic content and effective assessments.
For associations, providing enriching experiences to members is key to success. Continuing education—whether through certifications, information about innovations in your field, soft skills development, or even solutions to everyday pain points—increases the value you provide to members.
Unfortunately, due to the COVID-19 pandemic, most traditional, in-person educational events are canceled for the foreseeable future. The good news is that well-crafted e-learning can provide the same value in a different way if it includes two essential elements: authentic content tied to objectives and effective, varied assessments.
Authentic Content
If you Google "e-learning," you'll pull up a host of buzzwords dominating the field. One expert will recommend that you create microlearning, while another will send you in the direction of simulations. But before you start thinking about the tools you'll use to deliver the learning, it's important to start off with the most important foundational necessity for any e-learning course: content that's authentic, tied to objectives, and genuinely useful for learners.
The e-learning content you provide needs to improve your members in some professional capacity. After completing a course, they should be able to do something better than they could before. There are a few steps you can take to align your content with learning goals. For example:
Work with subject-matter experts. Seek out academics and experts in your field and consult with them when creating e-learning content. They will have an insider's view of the most important trends and concepts in their area of expertise.
Build learner personas. Create specific personas of the members who will experience your content. Put yourself in the learner's shoes. The content that appeals to an early-career professional who is managing the challenges of working from home in today's environment could be very different from the content that a more experienced leader adjusting to the growing trend of automation would respond to. Marketers and advertisers have successfully used personas for years to reach their audiences. You can do the same with your content.
Consider real-world scenarios and challenges. Take a deep dive into specific scenarios and challenges your learners will encounter in the real world. Then, present solutions to overcome them. The last thing your learners want is generic, surface-skimming content.
Remember the goal. As you develop courses, keep one question in mind: What do you want learners to do better after completion? Too often courses are filled with information members "need to be aware of." Ask yourself, why do they need to be aware? Chances are, it's because they should do something differently. Teach them that. If you can't tie every part of your course to this endgame, head back to the drawing board.
Too often courses are filled with information members "need to be aware of." Ask yourself, why do they need to be aware? Chances are, it's because they should do something differently. Teach them that.
Effective, Varied Assessments
Whether or not you're offering content aligning with certifications your members need to maintain, consider including knowledge checks throughout your e-learning. This helps you track members' progress and helps members identify areas for improvement.
The most engaging assessments go beyond the standard multiple-choice questions. For example, you might choose to include:
Open-ended questions. These can be challenging to report on, but they're beneficial as building blocks for learners. You might give them the option to compare their answers with an expert's.
Simulations. Allow learners to practice their newly acquired skills and apply their new knowledge in a risk-free environment. This repetition in a scenario-based assessment can be invaluable to help learners retain information.
Memory games. Test your learners' recognition and memory with fun educational games. Games are an engaging way to memorize things like industry-specific terms, keyboard shortcuts, and tools of the trade.
In addition to testing the learner's knowledge, assessments can draw on your members' sense of healthy competition. This could mean competing against themselves to get a higher score or against their colleagues to have the highest score displayed on a leaderboard in your association's LMS or other software. Either way, competition can be motivating.
E-learning programs can be a powerful tool for providing value to your members, as long as they're effective. Be sure to build the right content and engaging assessments into all your e-learning offerings.