Help Members Navigate the New World of Work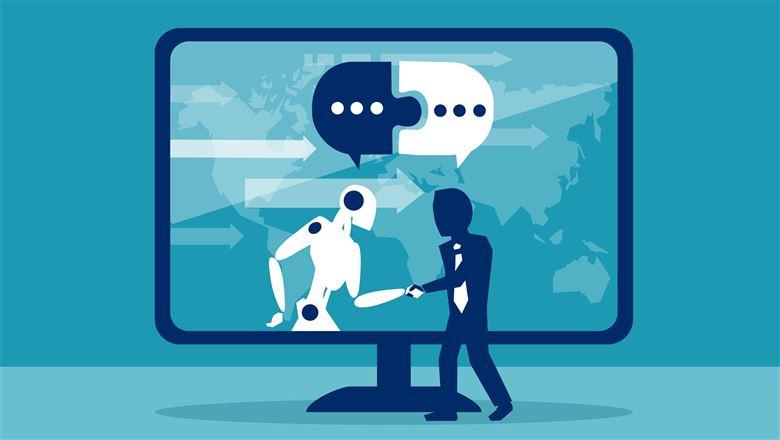 January 22, 2020
By: Emily Rabbitt, CAE
Automation is already changing the way people work, and interaction between humans and machines is going to be increasingly common in the workplace. How will the rise of automation affect your members and their industries?
Robots might not be coming for everyone's jobs, but increased automation is going to continue to change what work means. Artificial intelligence, machine learning, and automation will affect different industries in various ways, so association leaders will need to be thoughtful and proactive to help their members adapt to this new collaboration of people and machines.
The "More Human Humans" and "Human-Machine Cooperation" action briefs from ASAE ForesightWorks describe how rapid development of these technologies will change the workforce. Despite fears about automation replacing significant portions of the workforce, automation is more likely to take over individual tasks than entire jobs. Semi-autonomous systems, where people work with machines, are likely to become more prevalent. Jobs aren't going to disappear, but they may require new skills.
The growth of automation and computer-based processes will mean an increased need for technical skills, higher education, and ongoing learning. Association-provided training and education will be indispensable in helping workers adapt. Association leaders will need to anticipate how their members might be affected by these changes—impacts and training needs may vary based on job role. Another challenge may be to create relevant learning programs quickly enough to meet member needs.
Cognitive and social skills were rated the most essential types of knowledge, skills, and abilities for the workforce in a 2016 study.
Traits and skills that differentiate humans from machines are likely to become more valuable in the changing landscape of work. Soft skills such as communication, cooperation, leadership, and creativity cannot be replicated by machines or AI and therefore will be especially critical for workers. Cognitive and social skills—such as planning and decision making, creative work, and managing people—were rated the most essential types of knowledge, skills, and abilities for the workforce in a 2016 study [PDF] by Deloitte, and workers will need to either develop or hone them. The research also suggests that associations develop training and mentoring experiences for professionals that focus specifically on leadership and soft skills.
As automation expands, the value that people bring to the workplace will change. Association leaders will need to look at how to help members grow professionally to take on new tasks that will be most relevant in the future.