What the Arrival of Gen Z Means for Membership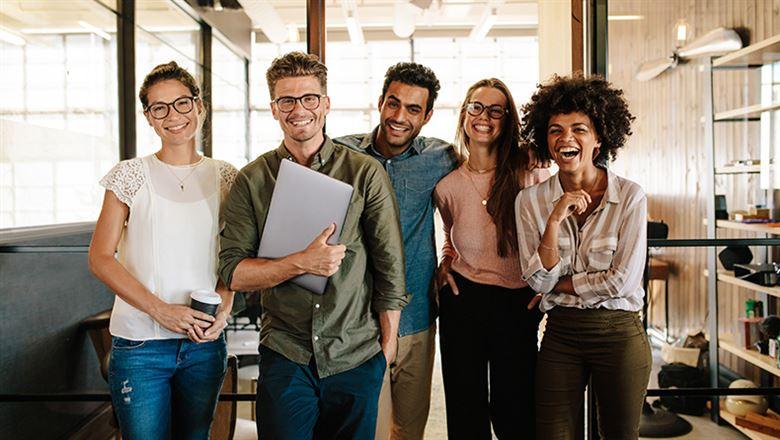 November 16, 2018
By: Joshua Lamangan
With members of Generation Z now entering the workforce, your membership recruitment and retention approaches may need a refresh, along with other core aspects of your organization. Gen Z's diversity and interest in brand values are key traits to pay attention to.
How your association operates, both internally and externally, may speak volumes to prospective and current members. This is particularly true of Gen Z, your next generation of members.
These young people, born between the mid-1990s and the early 2000s and just beginning to join the workforce, don't simply purchase a product or join an organization. They live and breathe the things they do and follow—whether brands, politics, or celebrities—and they influence their peers multiple times a day. Gen Z is diverse, and its members know how to make their voices heard: One viral social media post can make or break a brand's reputation, no matter how successful the company or organization.
These changes will require associations to evaluate whether their membership model needs to adapt to fit the values, experiences, and lifestyles of Gen Z. Two characteristics of this group, in particular, deserve careful consideration.
A Diverse Generation
According to Christopher Wolf, a Goldman Sachs research analyst quoted in an article on Medium, "The Census Bureau is actually forecasting that over half of kids in America will belong to a minority race or ethnic group [by 2020], so diversity in the traditional sense of the word has actually become the norm."
How will your organization attract a generation of new members who have known diversity their entire lives? And how will you promote inclusion of all members from many varied backgrounds?
A mission-driven volunteer strategy will ultimately make your membership more sustainable, as satisfied Gen Z members spread the word about their positive brand experience with you.
Wolf notes that 69 percent of millennials believe diversity and inclusion are important values, while only 61 percent of "Z-ers" do. "This doesn't mean that Gen Z-ers don't appreciate diversity as much as millennials do," he says. "Instead, this difference reflects diversity as the 'new normal,' and that normality isn't something that stands out for young people—even if it marks an overall cultural change."
This adds an interesting perspective: How do you walk the fine line between highlighting D+I and not making it a big deal?
The first step is to undertake a careful review of your organization's D+I efforts (a tool like ASAE's Association Inclusion Index can provide one way to do this). This review can help you identify and implement policies and practices that will resonate with a generation that, generally speaking, is entirely comfortable with diversity. Meanwhile, if you lack something as simple as a statement about your organization's commitment to D+I, you will likely create a negative impression on prospective Gen Z members who might well share that impression and influence their peers to not join as well.
Brand Loyalty
Prospective Gen Z members will not only be looking at the benefits they'll receive if they become members of your association. They'll also be evaluating whether the brand experience of your organization aligns with their lives.
According to Forbes:
Research shows that engaging around good causes is a great way for companies to connect with Gen Z. Work fromDoSomething Strategic, for example, reveals that 76 percent of young people said they have purchased (53 percent) or would consider purchasing (23 percent) a brand/product to show support for the issues the brand supported. Perhaps even more importantly, 67 percent have stopped purchasing (40 percent) or would consider doing so (27 percent) if the company stood for something or behaved in a way that didn't align with their values. For Gen Z, buying power is a key vehicle for activism, and they expect brands to give back to communities.
That data says a lot. Your association can create opportunities for members of Gen Z to volunteer and help solve problems that your organization, industry, and members are facing. And because this generation has the power to influence others to do or not do something, a mission-driven volunteer strategy will ultimately make your membership more sustainable, as satisfied Gen Z members spread the word about their positive brand experience with you, which will influence others to join.
From what we already know about Gen Z, it seems clear that, as they begin to develop their careers, they will want more from associations than access to education, content, and a network of peers. They will look for organizations with diverse communities and values that align with their own, whose purpose and brand they can make part of who they are as professionals and people.