Let Purpose and Foresight Guide Your Innovation Strategy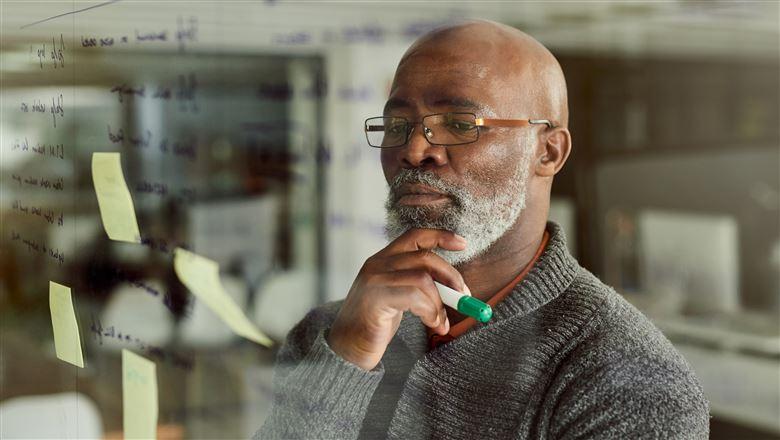 February 9, 2021
By: Keith Skillman, CAE
Fostering devotion to mission and cultivating the ability to see disruption coming are two core capacities of business-venture innovation. According to an ASAE Research Foundation study, associations show room for growth, and readiness assessment is step one in charting a more innovative path.
A commitment to organizational purpose and the practice of foresight are two disciplines genuinely embraced by innovative organizations, according to Advancing Business-Venture Innovation, an ASAE Research Foundation study conducted to help associations identify and act on their capacity gaps. Where do participating associations stand? Some have scratched the surface, but most have a way to go.
The research, conducted by Association Ventures in collaboration with the foundation, defined the capacities—two of eight in a maturity model validated through the study—as "collective purpose" and "foresight governance." C-level leaders of participating healthcare associations, a segment experiencing significant disruption, see room for growth in both areas if their organizations are to bring beyond-the-norm business ventures to fruition:
On collective purpose, participating association executives gave their organizations a mean performance score of 74 percent, or "progressing" in relation to the overall mean score of 66 percent. While the C-level participants generally thought organizational mission was clear and broadly understood, innovation strategy as a core mission-advancer was lacking.
On foresight governance, participating executives gave their organizations a mean score of 63 percent, considered lagging, primarily due to insufficient attention to disruptive drivers of change.
Capacities at Work
What do these capacities look like?
Collective purpose embodies shared values and agreement across the staff about what is important. Mission is front and center, and consequently the organizational team frequently says no to ideas that do not fit the mission. The commitment to advancement of mission is underpinned by a clear innovation strategy, which is aligned with how resources are allocated.
Foresight governance is characterized by boards and staff who actively seek knowledge about forces shaping change and craft action strategies accordingly. As the study report says, "Foresight is a point of view that finds the upside of disruption by analyzing the implications, key unknowns, and potential forecast of the key drivers of change that affect an association's members, partners, and other stakeholders." (The ASAE Research Foundation's comprehensive ForesightWorks initiative includes detailed information and resources about drivers of change and foresight in the association industry.)
What's in the Research
The research foundation study centered on readiness assessment, validating a first-generation maturity model originated by principal researcher Association Ventures. Applying the tool, association leaders can self-assess readiness against eight relevant business-venture-innovation capacities, or domains, and compare themselves to peers represented in the study and best-practice references.
In addition to collective purpose and foresight governance, the other six maturity-model domains are
empowerment culture
operational agility
catalytic leadership
diverse talent
digital practices
engaged ecosystems
The study focused on healthcare associations. However, the results and the self-assessment tool should appeal to the wider universe of association leadership.