Take a Tactical Approach to Content Strategy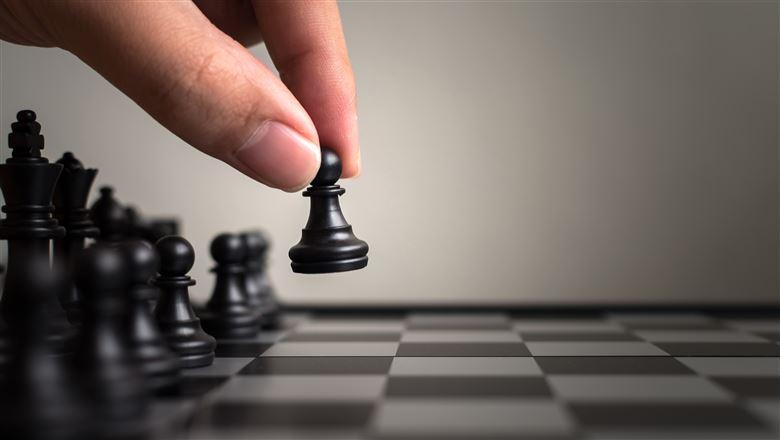 April 2, 2019
By: Jenny Nelson
Implementing a holistic content strategy is challenging. Research from the ASAE Foundation suggests that applying content strategy tactics moves organizations toward a more strategic content culture.
Does your organization's content advance its mission? For many association leaders, it's challenging enough to identify all the content that their teams create, let alone define the ways in which it supports strategic objectives.
To bring order to chaos, leaders must take a strategic approach to the content they produce. The ASAE Foundation research study "Association Content Strategies for a Changing World" explored how organizations are creating more effective content by using tactics that rein in its creation and dissemination.
The study defined content strategy as "planning and judgment for the creation, publication, dissemination, and governance of useful, usable, effective content across departments and functional areas." When an organization implements an effective content strategy, content serves not only a department's content goals but the organization's mission and strategic objectives.
The study suggests that a tactical approach can help content professionals create an environment where content strategy succeeds.
Tactics Change How You Think About Content
Project researchers from The Content Company, Distilled Logic, and Tanzen explored how associations applied 17 content strategy tactics. While they didn't find patterns around which tactics organizations used, they noted that organizations that used more tactics were more likely to have a holistic content strategy.
This evolving behavior became the basis for a three-level content maturity model. Each level—beginning, intermediate, or advanced—correlates to the number of tactics incorporated across an association as well as to the culture and operations surrounding content within organizations at that level.
When study participants were asked to identify the most valuable tactic to their organization, persona creation and applying digital analytics topped the list.
At the beginning level, at which organizations use six or fewer tactics, content strategy efforts develop organically—often as someone in the organization attempts to understand content or as staff respond to new technology. The focus is often on strategic planning and incorporating new tactics, typically beginning with just one or two tactics.
Organizations at the intermediate level—using between seven and 13 of the tactics—experience both successes and challenges. Content strategy leaders at this level are more focused on implementation than planning, and they are more likely to take a cross-departmental view of content strategy—which comes with new headaches. Leaders find this organizational bridge-building a major challenge, but the result is more effective, mission-supporting content.
Advanced-level organizations—using 14 or more tactics—are rare. These organizations' leaders generally have a holistic view of content strategy. They've established a collaborative culture around content creation and dissemination, make data-driven decisions, and have progressed from implementation to iteration.
Most Valuable Tactics
Regardless of their organization's content maturity level, leaders generally found it difficult to implement new tactics, though some were recognized as easier to adopt than others. Study participants most commonly found editorial style guides, planning calendars, and digital analytics collection easiest to implement. They noted that departmental style guides and planning calendars could be adapted for organizational use, and digital analytics are increasingly easy to collect.
But the easiest tactics to implement aren't always the most beneficial. When study participants were asked to identify the most valuable tactic to their organization, persona creation and applying digital analytics topped the list. Both tactics helped leaders make better content plans. Participants who selected personas cited the value in helping them understand their members and make member-focused decisions about content. Those who selected applying analytics noted that the process created a culture of evidence-based decision making around content.
These tactics are not easy to implement. Persona creation was rated the most difficult, and applying analytics was rated much higher for difficulty than collecting analytics. But both tactics force an examination of how content achieves—or doesn't achieve—organizational goals. For content leaders who are looking to take a more strategic approach to content, these tactics might be a good place to start.
The complete findings from the "Association Content Strategies for a Changing World" study, including data on tactics usage across associations and a deeper dive into the content strategy maturity levels, will be available in spring 2019.