How Are Associations Thinking About Content Strategy?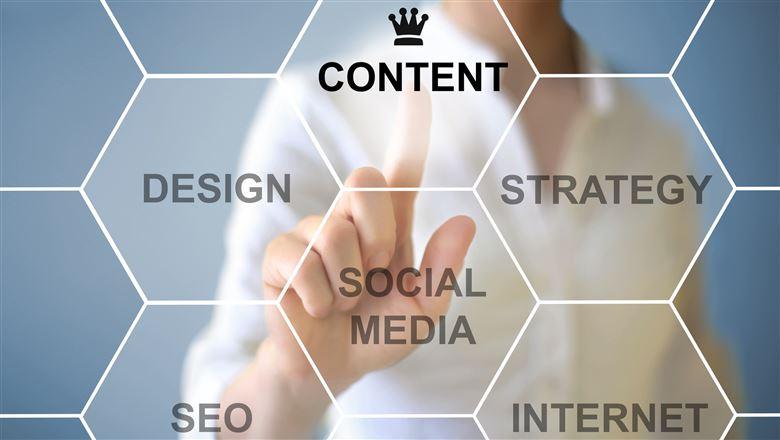 April 18, 2018
Most associations generate large amounts of content to support their members' work and interests. A new research project from the ASAE Foundation seeks to understand how executives are managing that content—and what approaches work best.
So much of the association value proposition is connected to content—publications, education, standards, news from the field. To ensure that content is relevant, timely, meaningful, and well coordinated across the organization, a comprehensive content strategy is vital.
A new ASAE Foundation research project is examining how associations successfully create and manage a content strategy in an environment of shifting business models and evolving content channels. The goals of the project—"Association Content Strategies for a Changing World"—are to identify effective practices, provide direction for aligning those practices with business goals, and inspire leaders to undertake a strategic approach to their content.
In the first phase, the research team from Distilled Logic, Tanzen, and Content Company used a literature review, survey, and interviews to get a sense of how association professionals are thinking about content strategy. Findings indicate that while associations are approaching content strategy in different ways, numerous content planning and management tactics have been broadly adopted.
Common Tactics
The research team's definition of content strategy—"the planning for the creation, publication, dissemination, and governance of useful, usable content across departments and functional areas"—describes a system that plans and manages all content produced by an association. A successful content strategy does not focus on one channel, like a website or magazine, or one functional area, like marketing or learning, but considers how these channels and functions work together and separately to advance various organizational goals.
Not everyone shares this definition of content strategy, and even awareness of content strategy as a concept is limited outside of communications or publishing departments. To get an understanding of how associations approach content strategy, the researchers listed 17 tactics that comprise a comprehensive strategy—for example, using audience personas, maintaining a content-planning calendar—and asked participants to select the ones they use.
The results revealed that association professionals are employing multiple tactics when planning and managing content across an organization. Survey participants most commonly reported using a content-planning calendar, performing content audits, and maintaining a controlled vocabulary or taxonomy to categorize content. A content model, an SEO strategy, and writing training for staff were the least-used tactics.
Most respondents reported that their association uses a variety of tactics, though few reported using 14 or more. But the respondents showed a broad knowledge of content strategy tactics, even if they did not use them all. At least 90 percent of respondents indicated they were familiar with each tactic. And the results indicate that associations of all types, sizes, and scope are aware of and working toward effective content strategies.
Buy-In Is Key to Success
Follow-up interviews with survey respondents provided more context for the results. Respondents saw the value in a comprehensive, whole-organization approach to content strategy, but numerous challenges, including time and departmental silos, stood in their way.
For that reason, organizational support is a critical factor for content strategy success. When asked to give advice to those who want to develop a content strategy for their organization, the most common response—indeed, often an immediate response—was the need for buy-in from the top. That leadership helps to gain commitment from the rest of the staff, which is necessary for a successful, cooperative effort.
The research team is already working on the next phase of the project, digging further into how associations are pursuing the tactics they choose—and why they make those choices. In the meantime, the team will present additional findings from the research at the 2018 ASAE Marketing, Membership, and Communications Conference and the 2018 ASAE Annual Meeting and Exposition.