Plugging Into the Potential of Virtual Meetings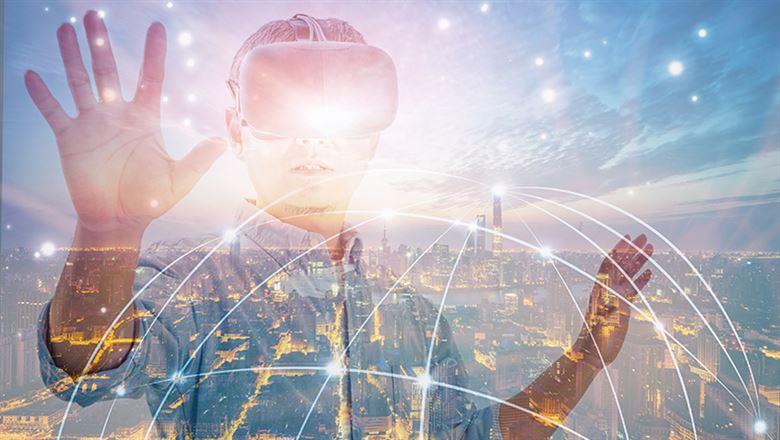 December 14, 2017
Virtual meeting technologies are proliferating and improving, making virtual and augmented reality options more accessible. ASAE ForesightWorks research explores how new technologies will likely change the ways associations bring members together.
In the future, in-person meetings may not require meeting in person. Thanks to virtual and augmented reality technologies, future meetings may have remote attendees and remote panelists, or they may exist entirely within virtual space, transforming our ideas about what "in person" looks like, what meeting spaces are required, and how attendees can engage and learn at conferences.
The ASAE Foundation's ASAE ForesightWorks program has identified virtualized meetings as one of 41 drivers of change likely to have significant impact on associations and the industries they serve. According to the Virtualized Meetings action brief, the market for virtual reality and augmented reality systems is forecast to grow from $5.2 billion in 2016 to more than $162 billion in 2020. A variety of apps are already using Apple's new AR-friendly framework for both practical and entertainment purposes, and the growing popularity of remote work is making VR meetings, in which avatars meet in a virtual environment, an appealing option for some organizations.
The technology to make large-scale, fully virtual conferences both attractive and worthwhile may not yet exist, but it may not be far off. In the meantime, associations are already exploring ways to expand members' knowledge and engagement through VR and AR technologies. Understanding what the future may hold and what these technologies might mean for your organization is a necessary first step.
Possible Futures
Virtual and augmented reality technologies have the potential to shake up all kinds of meetings and programs. Building on the success of online learning models, VR technologies could improve interactivity between participants, allowing for a more engaging educational experience. On the expo floor, VR and AR technologies already enable demonstrations and visualizations that would not be feasible otherwise.
As VR technology becomes more accessible, it will be important to balance how you deploy the possibilities provided by virtual engagement with the value members get from human interaction.
Where does virtualization go from here? The action brief suggests four possible—and not exclusive—futures for virtualization in the meetings space. In one, fully virtual conferences become a reality as technology enables avatar-represented humans to meet and interact in a shared, virtual environment. A different vision imagines that VR and AR remain grounded in entertainment and novelty applications, without sustainable, practical business purpose.
How VR and AR will affect the value of in-person meetings is unclear and poses a potential challenge for association events. In a third possible future, virtual becomes a cheaper, more common method for meeting, while face-to-face becomes a premium option. A fourth alternative future suggests that a VR meetings app could be so successful that real-world meetings are disadvantaged in comparison.
Preparing for What's Next
The future may hold variations on all or none of these potential outcomes. To prepare for whatever the future may bring requires thinking through how virtual and augmented reality capabilities might disrupt or add value to your regular meetings and events.
Understanding whether your members are interested in VR and AR—or whether they need to be, depending on how these technologies may be used in their profession or industry—will help you determine how quickly you need to introduce change. Even if your members are tech savvy, they probably still value face-to-face connections, too. As VR technology becomes more accessible, it will be important to balance how you deploy the possibilities provided by virtual engagement with the value members get from human interaction.
$162 billion The VR and AR market forecast for 2020, compared to $5.2 billion in 2016
Another challenge will be identifying what VR means for your business model. Just as digital content has disrupted publishing models and online learning has proved a game changer for education, virtualized meetings are likely to shake up standard practices and expectations for meetings. Pricing is one variable to examine. Consumers have become used to paying less for digital content, and they may expect to pay less for a virtual meeting experience. The growth of virtual options may mean revisiting how meetings contribute to your organizational bottom line.
While the impact of VR and AR on the meetings world is still up in the air, developing technologies promise plenty of innovative potential. The possibilities are exciting, so put your organization in a good position by determining how these options can add value to your members' experiences while supporting your operational goals.