Are You Giving Members the Tech They Need?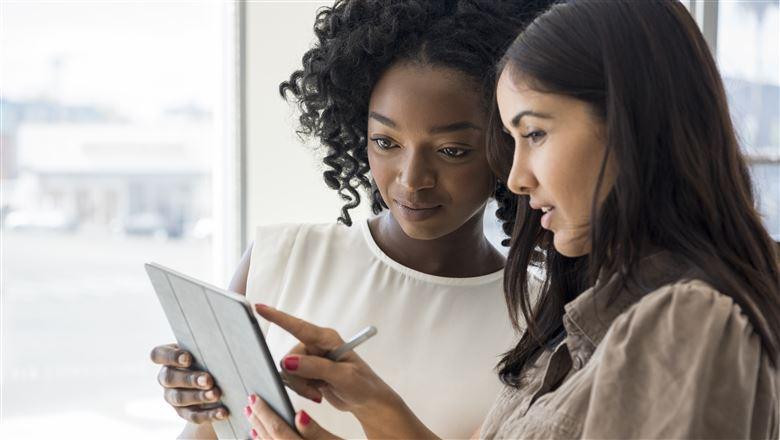 September 6, 2017
Technology isn't just a set of tools—it's a member service that affects member satisfaction. ASAE Foundation research finds members are more likely to renew and recommend an association to peers when they are satisfied with the association's technology.
Association leaders rely on technology to understand and deliver value to their members. To understand how effectively associations use technology, the ASAE Foundation, supported by DelCor Technology Solutions, engaged association executives and IT decision makers in a comprehensive study.
The study's report, Tech Success for Associations, has good news: 52 percent of members are highly satisfied with technology and 39 percent are moderately satisfied. But to keep members happy in the future, especially as tech-savvy millennials make up an ever-larger portion of membership, association leaders will need to be aware of the weaknesses in their technology systems, monitor changes in the technology landscape, and be ready to respond.
Central to this research was the concept of IT maturity, the degree to which an association's technology system and environment relate to its overall success. Divided into four main technology management components—data, management and strategy, infrastructure, and digital presence—an organization's level of IT maturity can either drive or hinder success. The study identified two areas of opportunity for associations that have a direct impact on membership and member engagement: data management and digital presence.
Effective Data Management
Data management systems can enable staff to leverage significant information to maximize member engagement. In the data management area of IT maturity, survey participants averaged a score of 60 out of 100, a marginally effective level. It's a solid starting point but indicates a lot of room for improvement, especially in data collection, management, and application.
Associations need to establish a digital presence that allows members to fully engage with both the association and their member community.
When an association's data management systems are functioning at their highest level, staff and leadership have a complete overview of constituent engagement, including member renewal, transaction history, job function, and information on current and prospective members. The highest-performing organizations have this data and make it available to staff so that they can make informed decisions that increase member satisfaction and address issues in real time.
Digital Presence
First impressions count. The interactions that members or prospective members have with your association's website matter as much as the ones they have with your staff. Members want to be able to find information, access content from all their devices, connect with other members, and make purchases and renew membership easily. And they want to do it—no offense—without talking to you.
Digital presence captures the way members engage with an association's web services, including how they access information, conduct transactions, and interact with fellow members. Associations are marginally effective in this area, with an average score of 58 out of 100. Despite the expansion of web-based platforms, the proliferation of mobile devices, and the growth of online learning, many associations do not yet have a mature digital presence that enables members to interact with the association and other members without staff assistance.
Using technology to know and connect with your members is critical to their satisfaction and your success. While association members currently report high levels of satisfaction with technology, association IT staff and leaders must continue to anticipate members' emerging needs. That means effectively collecting, tracking, and analyzing member data to make operational and strategic decisions and establishing a digital presence that allows members to fully engage with both the association and their member community.
To help you gain a deeper understanding of your organization's technology performance and needs, the ASAE Foundation's new Technology Readiness Assessment offers a comprehensive survey of association technology functions. Detailed assessment results help IT decision makers pinpoint growth opportunities, gaps, and pain points, providing a clear roadmap for moving your organization forward.