Responsible Research Is Everyone's Business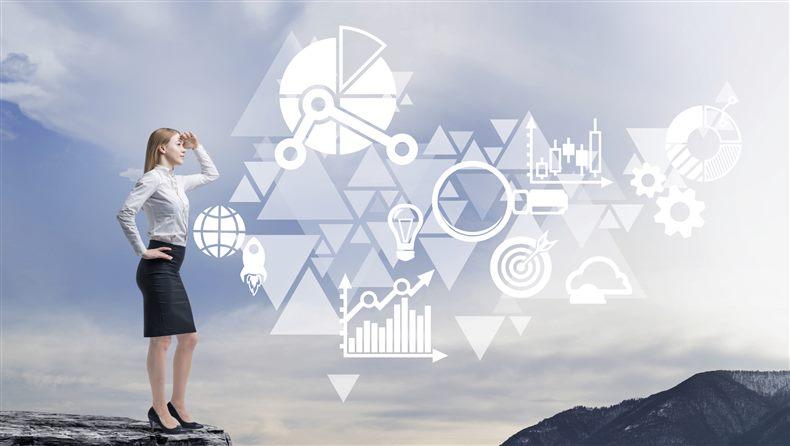 Photos by Getty Images
As knowledge cultivators and standard bearers of their industries, associations have the opportunity — and the obligation — to promote research integrity. ASAE Foundation research activities explore how and why.
Much of our quality of life relies on the application of data. We check the temperature before deciding what to wear, consult our traffic app to plan our commute, weigh nutritional information to select our breakfast, and take the medications our doctors prescribe.
All of those activities rely on sound information. By extension, associations touch many elements of everyday life, as their members sponsor and conduct research with societal impact, and associations themselves conduct research internally, partner with outside contractors, sponsor external research, and promote and support research conducted by members.
70%
Percentage of survey participants who said that associations have a responsibility to promote research integrity.
Against that backdrop, the ASAE Foundation looked into the ways that associations support and promote sound research practices. The study, Responsible Conduct of Research: The Roles Associations Play in Promoting Research Integrity, was produced in conjunction with McKinley Advisors and comprised in-depth interviews with association executives on how they perceive their role in promoting research integrity. The associations that participated were selected from the health, science, and engineering sectors—areas with traditionally robust research programs—but the findings can be applied to any association involved in research activities.
Seventy percent of the organizations surveyed said that associations have a responsibility to promote research integrity, with an additional 16 percent stating that associations had a situational role in doing so. Of the associations that participated, 82 percent conducted internal research, and 95 percent had members who conducted research. Many of these associations also promoted member research through peer-reviewed journals and other outlets.
The nature and structure of associations puts them in a position to influence how their members conduct research. As established authorities in their field, accustomed to operating within a framework of self-regulation, associations reach broad national and international membership bases and are well-versed in the unique developments and challenges of their field. Their status as trusted experts gives them the avenue to promote the significance of research integrity.
Research Resources
The associations surveyed succeeded in promoting standards of ethical research to their members in some or all of these concrete ways:
Guidelines and standards. They create unifying standards of research integrity practices, and, when suitable, enforce those standards for their members' best interests. They identify, vet, and distribute existing standards from reputable entities.
Training and education. They offer opportunities for members to learn about research integrity in their field, deliverable in person, online, or published, and include certification opportunities where appropriate.
Independent review. They facilitate external review of research by independent review boards composed of members or external stakeholders, fostering accountability and objectivity.
Mentorship and guidance. They recruit volunteers to serve as mentors and sit on committees to evaluate research activity for best practices in research integrity.
Peer review. They promote member research through publication opportunities in the form of peer-reviewed journals and other avenues.
Other research resources. They conduct research on best practices in research and share those findings, provide staff guidance to members conducting research, and offer recommendations on finding qualified research partners.
Ethics at Every Phase
For an association leader, understanding how the phases of research activities are developed and conducted is integral to promoting standards of research integrity. The Informed Association: A Practical Guide to Using Research for Results, by ASAE Foundation Chief Research Officer Sharon Moss, Ph.D., CAE, and Sarah Slater, MS, offers an in-depth explanation of research methodology for association professionals who are committed to developing a deep understanding of the process and elevating their programs to meet the highest standards.
In brief, these are the core elements of the research process and the ethical considerations at each step:
Formulate the problem by seeking information from varied and unbiased sources.
Construct the research design with the proper tool and clear, impartial questions.
Collect and process the data and analyze the results objectively.
Report findings in a representative manner.
Evaluate the research plan in a spirit of honest self-evaluation.
Ethical research practices do not occur at a single checkpoint. Instead, they are infused into each action planned and undertaken throughout the process. Associations can establish, practice, and promote the highest ethical standards of research in their fields by raising the bar for themselves and their members. The value of research, much like the value of associations, can grow continuously in the public eye with careful stewardship.