Digital Badging: An Emerging Way to Recognize Members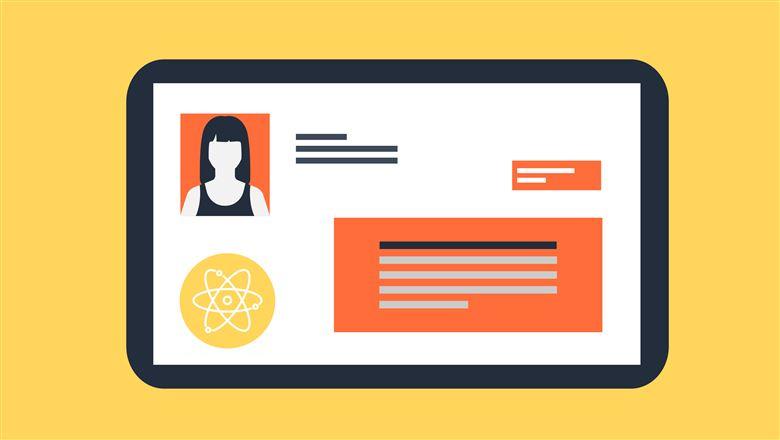 May 16, 2016
By: Sondra Smith
How EDUCAUSE is using its digital badging program not only to reward its members for their achievements but also to learn more about them. Another benefit: It helps spread the word about the association.
When association members work hard to earn a credential, demonstrate leadership, deliver knowledge, or contribute their time and expertise to their professional community in other ways, they deserve a reward.
One new way to do this is through a digital badging program. Here at EDUCAUSE, an association for higher-education professionals, we're in our fourth year of successfully implementing such a program. Our members include 1,800 educational institutions, schools, associations, organizations, and government agencies—plus 300 corporations. More than 70,000 individuals from these organizations create community and maintain active EDUCAUSE profiles.
We launched the digital badging program on the premise that badges are an important way to recognize professional engagement and achievement. While we had some limited ways to recognize professional contributions and achievements among community members historically (e.g., a printed certificate of completion or a recognition event), digital badges provide a way for our association to recognize members and, conversely, for members to publicly identify with our association and community.
Progress in Badging
The EDUCAUSE Learning Initiative (ELI) ran three small pilots in 2013 and successfully launched its digital badging program in 2014. In April 2015, ASAE recognized the program by awarding it the Gold Circle Award in its New Product/Service Launch category.
Early in 2014, badge activity was at 24,000 impressions. Two years and a few thousand badges later, activity is at nearly 500,000 impressions.
We've continued to develop the program upon the foundation established by the 2014 badge constellation process that determined the specific badges, criteria, and requirements that would be issued. So far, we've issued more than 7,000 badges—and approximately 6,000 of those in the last two years.
Badges are offered in five categories: community services, communications, leadership development, leadership awards, and subject-matter development.
Reporting, Analytics, and Metrics
While badges are a great way to recognize our members and draw attention to EDUCAUSE, they also have the potential to provide a wealth of data. Even though our current reporting, analytics, and metrics are immature, we are encouraged by recent improvements in our vendor's ability to capture data and report in detail. For example, we now have more readily available detail by badge or badge recipient across our program.
The most reliable metric we have is badge acceptance rate, which is the number of users who open the badges they've earned and then display them on websites or share them with others via social media. Since launch, we've seen a steady increase in this area, as shown in Figure 1.
Figure 1
EDUCAUSE Digital Badging
Quantity Issued
Quantity Accepted
Average Acceptance*
Program 2015
2994
1565
52%*
Program 2014
2722
1347
49%*
Program Total
5716
2912
Pilots 2013
1223
483
39%*
Initiative Total
6939
3395
*Data per February 2016 snapshot. Throughout 2015, acceptance rates for 2013 and 2014 badges continued to increase—by 3 percent and 7 percent, respectively..
We also monitor badge activity and display data. Badge activity is a measure of the total number of times a badge is seen, clicked, shared, or viewed across the badge vendor and open badge-enabled apps and sites. More simply put, it's a measure of impressions a badge makes. We use badge activity as a signal more than a metric. Early in 2014, badge activity was at 24,000 impressions. Two years and a few thousand badges later, activity is at nearly 500,000 impressions.
Display data shows LinkedIn is the networking platform of choice for EDUCAUSE badge recipients to share and display their achievements. When we began monitoring badge activity in early 2014, 74 percent of EDUCAUSE badges were shared on LinkedIn and the remainder split between Facebook and Twitter. In early 2016, we find that 91 percent are shared on LinkedIn, a trend we consider favorable as a professional association.
Our association is in the midst of implementing new association management and content management systems, which we anticipate will improve efficiencies and efforts, including the potential to improve badge evidence. Evidence is often a URL (e.g. conference session or program webpage) but may include documents, media, or other artifacts that are linked to the badge. They serve to highlight the achievements of badge holders.
Return on Investment
Since we are still in the early days of digital badging, pending mature analytics and reporting, it's difficult to ascertain the return on investment. However, we do find encouraging anecdotal evidence.
For example, from the beginning of our program, the EDUCAUSE Institute badges have been among our most well-received with relatively high acceptance rates. These badges are issued upon completion of an intensive, cohort-based professional development experience that may entail a competitive application process and that always requires a significant commitment. Participating in these Institutes is often a career milestone and may influence a career path.
Soon after we launched our badging program, members of the community were in touch to express a desire for "grandfathered" Institute badges. They'd participated in professional-development programming prior to the launch of our badging program and were disappointed not to have a badge to show for it. In response, we developed a set of unique Institute alumni badges for five distinct leadership development programs in 2015.
We communicated through cohort listservers about this time-limited opportunity to claim an alumni badge. Motivated program graduates were directed to submit a form to confirm their contact information and year of graduation. Ultimately, we verified and issued 770 alumni badges.
Community Feedback
In addition to our active members, the vast majority of digital badging feedback we've received is positive and encouraging. The community seems to understand that these are early days in the field, and we are doing our best to try to get it right. On rare occasions, we've heard from badge earners disappointed by evidence associated with their badge.
Despite our desire to provide rich evidence for every badge, we have been limited by our own systems, as well as the badging issue process, to consistently do so. However, we anticipate this changing as we roll out our new systems.