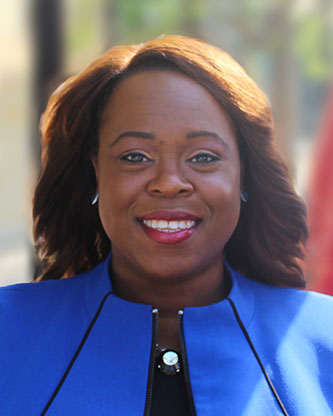 Tiki Ayiku
Assistant Vice President for Professional Development, NASPA
American Speech-Language-Hearing Association
Tiki serves as the assistant vice president for professional development at NASPA – Student Affairs Administrators in Higher Education. She leads the professional development, meetings, online-learning, and program execution teams, which collectively plan and execute 25-30 national conferences annually. Tiki is also responsible for NASPA's international efforts and serves as liaison to the Association's Global Division.
Prior to joining NASPA, Tiki served as the associate dean of students at St. Timothy's School, assistant director of student programs at Northfield Mt. Hermon School, and program and advising coordinator at the University of Maryland. She has presented on various topics surrounding leadership, student development, and the importance of professional development. Tiki's research interests focus on student persistence and athletics.
She received her B.A. in Spanish and Secondary Education from Morgan State University, and earned her M.A. in Student Affairs Administration from the University of Maryland.