DEI Is Fundamental to Successful Board Leadership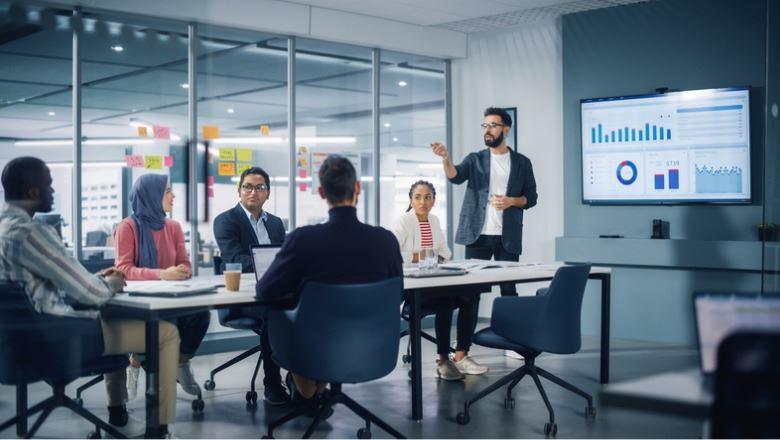 May 8, 2023
By: Jenny Nelson
Recent research from the ASAE Research Foundation found that deliberate DEI efforts can improve how a board works. The report highlights steps leaders can take to improve their outcomes.
An effective diversity, equity, and inclusion (DEI) strategy makes an association better and more successful, engaging more members and fostering more diverse and inclusive professional fields. What's good for the organization is especially critical for its board, which represents the field and shapes how the association serves its members.
The recent ASAE Research Foundation report, Are Association Boards Embracing DEI?, looks at key practices for supporting DEI at the board level. The research found that organizations that introduce these practices are realizing improved outcomes not only for the board but also for the whole organization. However, that success requires deliberate commitment and follow-up.
Effort Leads to Positive Outcomes
Among the positive findings from respondents with experience implementing DEI strategies for their board:
80 percent of respondents said they achieved some benefit from their DEI practices.
57 percent said their DEI practices promote new ideas and creativity on the board.
50 percent said they achieved a better understanding of all their stakeholders.
47 percent said they were able to attract new talent to the board.
47 percent said the efforts enhanced the reputation of the organization.
These successes address critical weaknesses identified by participants, as only 39 percent of all respondents identified their boards as open to new ideas, while just 51 percent identified their board as collaborative.
Define and Formalize Your Commitment
A critical and effective step to realizing these benefits is to create with the board a formal diversity statement that makes an explicit commitment to each element (i.e., diversity, equity, and inclusion). Forty-three percent of study participants reported having a formal statement, and 25 percent rated it "very successful."
To be effective, the diversity statement must represent the shared understanding of definitions and vocabulary among board members and stakeholders. Without that shared understanding, the board and stakeholders may lack alignment or misunderstand objectives and desired outcomes.
The report provided definitions, developed during the research process, which leaders can use as starting points for conversation, clarification, and the development of more specific language for the field and membership they serve.
Diversity: the celebration of difference

Recognition and celebration of differences
Acknowledgment of the uniqueness of identity and thinking, and value of both
Alignment and interweaving of a variety of dimensions of these differences

Equity: equal access to opportunities to reach full talent potential

Assurance that all have access to the resources needed to be successful, which may not be the same for each individual
Equipment of the individual for success
Alignment of disparities to access

Inclusion: the action piece

Intentional practice of creating a space not just to be seen and heard but valued
Accommodating individuals and identities of those who have been historically marginalized
A judgment-free environment where all identities can bring their authentic selves and full creative abilities
With the vocabulary and commitment defined, the board can look at their strategy as whole to ensure that their efforts match their commitment. The report recommends an assessment to understand how DEI are accounted for in each element of the board's strategy.
Report Progress
Taking steps, no matter how many, is not enough to advance DEI. Research participants indicated that goal-setting and reporting on progress to the board, to the association, or even to the public were beneficial to their efforts.
As anyone in a busy organization knows, defining and regularly reviewing goals and measurements can feel like a barrier to actually getting things done. Study participants struggled with this aspect of the work, too. Forty-four percent of respondents reported they had no goals, while 56 percent reported that they had no schedule for reviewing metrics.
But regular reporting strengthens the board's commitment to DEI and ensures the organization remains accountable. It also makes it more likely that leaders will realize positive benefits from their efforts. Start by measuring against the objectives outlined in the formal statement and the commitments to DEI outlined in the board strategy to measure how efforts are delivering on those promises.