Diverse Boards Boost Organizational Success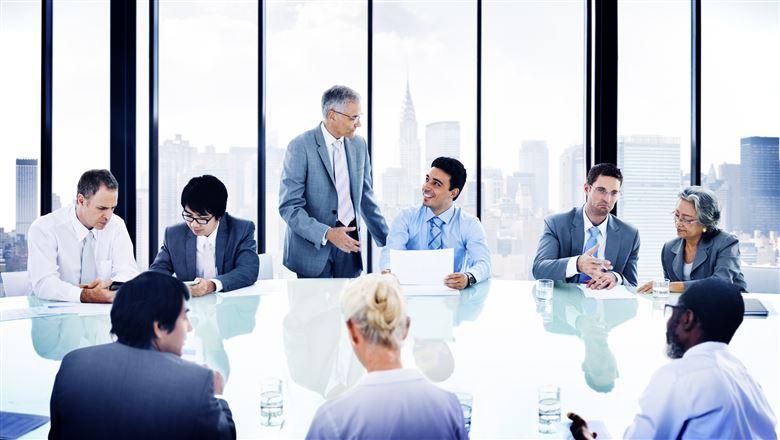 September 19, 2016
A diverse membership is good for associations and the industries they serve. The most successful diversity and inclusion initiatives begin with commitment to diversity at leadership levels.
While an association's board of directors is responsible for the direction of the organization, the board's culture and composition are often indicators of how successful those efforts will be. In the ASAE Foundation study What Makes High Performing Boards?, strategically focused boards were most likely to be rated high performers. The foundation's research on global growth found that organizations that are growing internationally were more likely to have international representation on the board. And foundation research on diversity indicates that a diverse board makes for more successful diversity initiatives across an association.
The Business Case for D+I
According to Enhancing Diversity and Inclusion in Membership Associations, a 2011 report by researchers at North Carolina State University supported by the ASAE Foundation, associations invest in diversity and inclusion for a number of reasons. Several association leaders interviewed for the study said they supported D+I initiatives because they felt it was the right thing to do. Others indicated that diversity programs provide legitimacy to organizational mission statements. Such efforts were not connected to an association's bottom line but reflected how the association views its role in the professional arena.
Yet successful D+I efforts do positively affect the bottom line. Such programs draw in new members and bring necessary and knowledgeable new voices into conversations. An association executive in the study noted that, as the organization's membership diversified, "we're seeing even more quality in terms of our outcomes and decisions."
Furthermore, diversity has a positive impact on organizational health and flexibility. Associations in the study with a significant emphasis on diversity and inclusion share a high level of comfort with change, conflict, and empowerment of others.
Diverse Boards Lead to Success
So how do associations create successful D+I initiatives? The study found that the board has a profound impact. Other factors were important—individual champions were frequently cited as necessary to getting D+I programs into the larger conversation. However, even with a champion, powerful individuals and groups that are not "bought in" can block initiatives by controlling decisions about resources and association direction. Support from organizational leadership is ultimately essential to effective and lasting programs.
Associations with a significant emphasis on diversity and inclusion share a high level of comfort with change, conflict, and empowerment of others.
One way to get that buy-in is to make sure that organizational leadership reflects organizational goals. Associations that focused on recruiting and selecting diverse boards had the greatest success in enacting the same mission across their volunteer structure, programs, and membership as a whole. As the researchers found, "increasing diversity [in an association] may be as simple as reducing resistance to change." Reducing that resistance often starts at the board level with a diverse board.
Making the change at the board level often requires concerted action and multitiered planning. One association from the study placed specific emphasis on creating a diverse board. The executive director designed a recruitment and nomination process that includes a talent scout, a board nomination grid, and "huge" files to continuously and deliberately select boards that represent the organization's engagement goals. Staff and volunteers involved in the nominating process reviewed candidates with an eye toward these goals. Committees were also selected with diversity in mind. The result is not only a diverse board, but also a diverse volunteer pool and overall membership, ensuring that the direction of the organization will reflect its membership into the future.
Board diversity was the focus of the effort, but there was a positive side effect: The organization also successfully increased staff and membership diversity and inclusion. The cultural change at the leadership level led to change throughout the organization.
Several developing ASAE Foundation research projects will take these findings on board composition and D+I in new directions. Upcoming research on board selection will look at the processes that organizations use to cultivate and select highly effective members for a successful board. A forthcoming RFP will call for researchers to examine the ways in which associations promote diversity and inclusion in the industries they serve. Findings from these projects will be reported in 2017.