Small-Staff Association Membership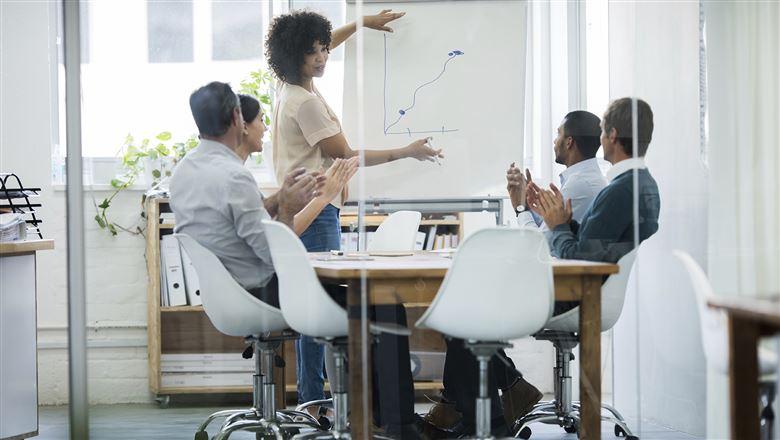 Your staff may be small, but your members have big demands. And they expect you to deliver on them regardless of resources. Get your association or association management company staff the help they need: Fuel your team to achieve big things and maximize organizational efficiency by providing access to a collection of resources and a community of peers that can help them get the job done every day.
Your investment in annual dues for ASAE organization membership depends on the size of your staff. For small-staff organizations:
1-2 staff: $395
3-6 staff: $595
7-9 staff: $995
If your organization has employees with an ASAE membership, please call us for an adjusted invoice.
ASAE membership terms are on an anniversary cycle, so you will renew on the anniversary of your join date. Your membership period is for one year.
Membership Benefits
Practical resources. Empower your staff with unrestricted access to content and tools to solve their problems and excel in the many jobs they do. They'll get how-to advice in Associations Now and personalized content in topics that interest them in the Associations Now Plus newsletter. And with ASAE's Models & Samples collection, your team doesn't need to reinvent the wheel every time they need a contract template, marketing plan, or job description.
Professional development. Build your team's skills and knowledge through year-round face-to-face and online educational opportunities via ASAE Learning.
Community. Connect your team with other small-staff association management professionals facing the same challenges. They can make valuable connections in Collaborate, ASAE's online social network, which includes a discussion group for small-staff professionals. And your team can meet their peers in person and online at ASAE's networking and learning events. ASAE's Small Staff Association Committee is the community's advocate, advising ASAE on ways to enhance the member experience for small-staff association and association management company executives.
Already a member? Make the most of your membership: Get started, get connected, get involved.
Questions about membership?
Contact ASAE Member Services
888-950-2723
(202-371-0940 in Washington, DC)
asaeservice@asaecenter.org