The Diversity and Inclusion Imperative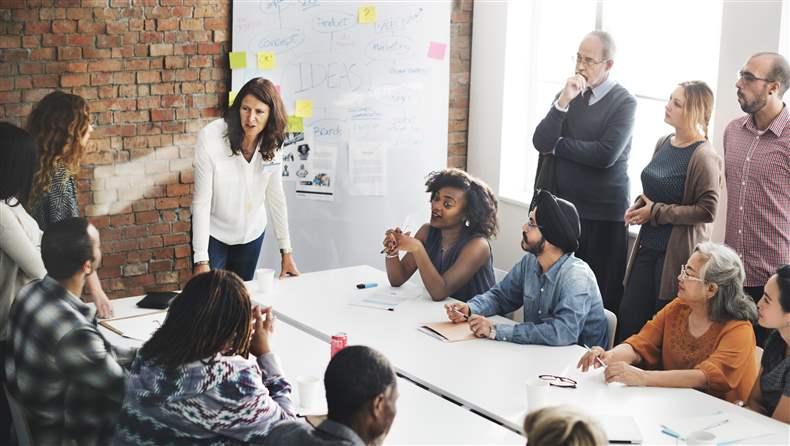 It's simple: Organizations with a diverse staff and an inclusive workplace culture are more successful and better equipped for the future. Today's business environment requires that employers make D+I a priority in both recruitment and talent management.
The U.S. workforce is changing. Significant demographic shifts involving age, race, gender, religion, and other individual identity characteristics are giving associations unprecedented opportunities to bring new ideas and perspectives to their staff teams, encourage organizational innovation, and engage members and other customers in new ways.
Associations that seek to remain competitive and relevant embrace diversity and inclusion in both hiring and managing their workforce. They implement policies and practices that ensure that all staff are treated fairly, feel empowered to contribute, and have opportunities for career growth and leadership development.
A commitment to D+I in the employment context reaps numerous benefits. According to the ASAE Diversity + Inclusion Case Statement, greater staff diversity:
Provides a competitive advantage by creating more connections to sources for identifying trends and opportunities. Organizations can get a better read on the business environment by tapping a diverse employee base.


Lowers risk of litigation. Real and perceived discrimination can undermine the organization's work climate.


Eliminates rankism. An inclusive team helps individuals learn, develop, and connect with one another and is less likely to create a culture of "somebodies" and "nobodies" in the organization.


Achieves a high-quality, satisfied, and dedicated workforce. Employees who feel better about their work environment and their relative status within it are likely to have lower absenteeism and turnover, contributing to a workforce of exceptional personnel and reducing recruitment costs.
Tools You Can Use
ASAE Diversity + Inclusion Case Statement: Use this statement to make the business case for increasing D+I in your workforce and across the organization.
ASAE Diversity Executive Leadership Program: DELP supports individuals from under-represented identity groups in the association community to advance into the ranks of leadership in the association profession. DELP scholars participate in an accelerated leadership program of education, mentoring, and volunteer service in the association community.
ASAE Association Inclusion Index: The index is the only online diagnostic tool of its kind for 501(c)6 and 501(c)3 membership organizations seeking to measure and improve the management of their current D+I philosophies, policies, and practices across the organization, including in staff recruitment and management.