How to Contribute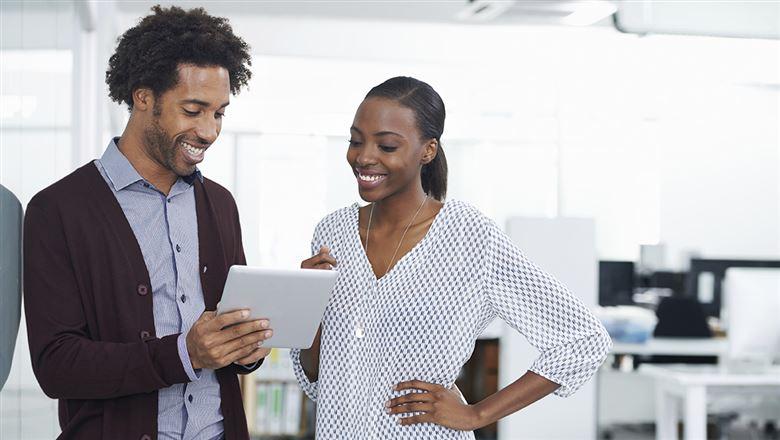 ASAE's knowledge resources offer valuable opportunities for association professionals to share information with their colleagues.
Here are some of the ways that you can put your ideas into action and help shape the publications dedicated to your profession:
Share Your Wisdom
Let us know about interesting stories that you've heard from colleagues or speakers.
Tell us how you or other association professionals you know solved a problem, created an initiative, applied an idea, or streamlined a process.
Keep us informed of the topics that are most important to you as an association professional.
Tell us who would serve as an expert we could interview.
Send Your News and Announcements
Send us a sample of your invitation to join your board, your most recent awards brochure, or any other item or document of interest to your peers.
Include us on your distribution lists for press releases and other special announcements.
Offer Feedback
Rate and comment on articles throughout asaecenter.org and associationsnow.com.
Let us know how you feel about the emerging trends affecting association management.
Join the Writers' Resource Pool
Our Writers' Resource Pool is a bimonthly email sent by Web Content Editor Brittnee Alford with info about upcoming stories in Associations Now and queries from ASAE editors. This is a great opportunity to stay updated on what's coming up in the magazine and to volunteer as a source or author.
To join, simply edit your ASAE email preferences (you will be prompted to log in with your ASAE user ID and password). Under "Newsletters," select "Associations Now Writers' Resource Pool." Or, email Brittnee at [email protected] to request to be added.
Associations Now Editorial Calendar
We plot out topics for our major feature articles and supplements up to a year in advance, so you can take a look to see what we have planned. If you have a question, comment, or suggestion regarding any of the planned content, please email us at [email protected] or contact an ASAE editorial staff member directly.
Contribute Article Ideas
Got an idea for an article? Email a brief summary of your idea to [email protected] and the appropriate editor will follow up with you personally.
Fully written articles that are blindly submitted often need revision. Discussing an article idea with one of ASAE's newsletter editors before you write will help you make the article more effective, increase the likelihood that it will be published, and save you time in the end.
Writing Tips
Below are some general tips that you can review now to help you plan and develop your article.
Think associations.
Angle your idea toward the association professional. If it is a topic that affects all types of organizations, focus on how it applies specifically in the context of association management.
Every association is different, but many of their challenges are the same. How does your story offer lessons that can be applied at other associations?
Write from your experience.
Your colleagues will benefit most from learning about how you solved a problem that they also face.
Choose a topic you feel comfortable talking about. Think about recent challenges you have faced and solutions you've applied.
Note the highlights: the people involved, the money involved, the time and resources available for a solution, and the tools or measures used to evaluate success.
Include the barriers you faced in developing and applying the solution and the lessons learned along the way.
Think practical.
Make your article as practical as possible. Include sufficient how-to information and examples to enable readers to apply your expertise to their situations.
Write (talk) to the seasoned association professional, but write informally.
Keep sentences short and simple. Use active verbs.
Be brief and to the point. Keep background information to a minimum. Stick with the basics of what readers need to know to follow in your footsteps.
Think web, too.
Provide links to further information, either as a list of related resources or simply as in-text links.
If appropriate, provide images, charts, or other embeddable media that will enhance your message for the reader.
Don't be promotional.
If you're an industry partner or consultant, we greatly value your contributions. Association professionals seek your expertise, and ASAE's publications can be a great place to showcase your abilities, but...
Don't tell the reader that you're an expert or that you have a great product; rather; show your expertise by writing a relevant, insightful article with keen advice.
An article in Associations Now or on asaecenter.org is not a sales pitch or a direct-marketing device; articles submitted as such will not be published.
Style points.
Use subheads to break text and highlight topics. Use bulleted or numbered lists when appropriate.
Give complete information for all those quoted in your article: full name, CAE designation if applicable, title, affiliation.
Include complete biographical information for yourself at the end of the article: full name, CAE designation if applicable, title, affiliation, city, state, phone number, and email address.
Editorial Staff
Send a message to our general email ([email protected]), or contact one of our editors personally.