Association Insights Center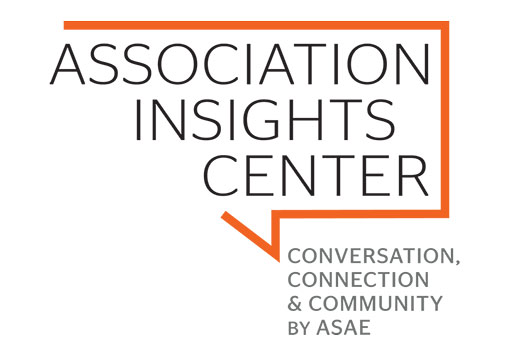 Leveraging the collective knowledge that resides in associations, ASAE launched the Association Insights Center (AIC) to help association executives navigate extraordinary change and increasingly complex issues and decisions. The AIC helps to minimize risk in making these tough decisions and accelerate impact by demystifying and activating data to drive decision-making. Together, we are designing a research approach to provide you with just-in-time intelligence to boost your own decision-making capabilities.
The Association Insights Center is a rich source for association industry data and just-in-time best practices, combined with qualitative input from industry thought leaders and a series of professionally facilitated learning sessions. It will be a hub for association executives to access timely, actionable research and market-based insights on the most central topics impacting association management today.
Topical focus for the Association Insights Center will be overseen by the AIC Thought Leadership Panel, comprised of association chief executive officers. We seek participation and investment in the AIC Thought Leadership Panel by associations of all sizes, professions, and industries. Year two of the project will launch in April 2023. If you are interested in learning more, please complete a short interest form or contact Christin Berry, CAE, at cberry@asaecenter.org.