Ground Your Organization's Resolutions in Research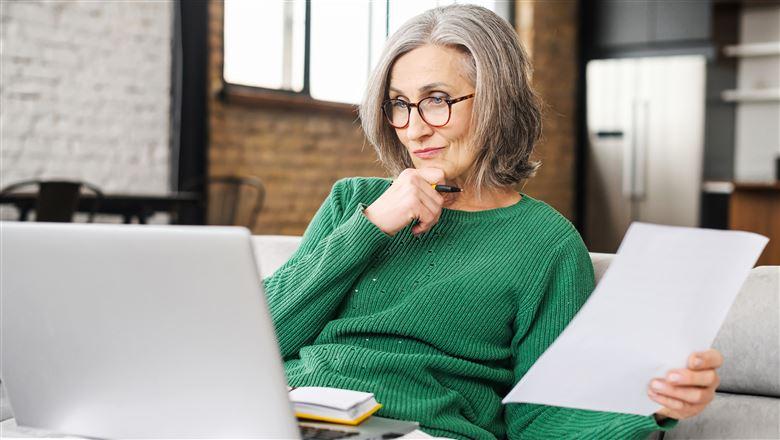 January 11, 2022
By: Jenny Nelson
The beginning of the year is a time to look forward and envision change. Recent ASAE Research Foundation findings provide evidence to inspire your ambitions and strengthen your action plans.
The transition to a new calendar year offers a chance to reflect and to build new habits, strategies, and visions for the year ahead. While you may have some ideas for personal improvement on deck, now is also a valuable time to set intentions for building a better organization or team in 2022.
Whatever you decide to tackle, data and evidence from the field will strengthen your approach and help you get stakeholders on board. One place to turn: ASAE Research Foundation studies, which provide insights and guidance based on input from association professionals. The data can help leaders embrace a variety of resolutions with confidence. Here are some suggestions to get you started.
Balance Critical Competencies on Your Board
In their research on effective board selection and nomination processes, Mark Engle, CAE, of Association Management Center and William Brown of Texas A&M University identified a number of leading practices. Chief among these was to select new board members for "essential and complementary leadership competencies": personal skills, interpersonal skills, group skills, technical skills, and personal attributes.
You can start building and balancing your board's competencies through small shifts in your nomination process. The study report, Building Better Association Boards: Advancing Performance Through Nomination, Recruitment, and Selection Processes, recommends identifying existing and needed competencies as a first step. Research participants used a variety of methods and timelines to identify and track needed competencies. Some examples and templates are included in the digital book of findings, Recruit the Right Board: Proven Processes for Selecting Critical Competencies.
Define the Next Phase of Your Content Strategy Journey
Associations create a lot of content—website material, publications, videos, learning offerings, conference sessions, and on and on. Developing a comprehensive content strategy that accounts for all channels and formats can be overwhelming. In their report Association Content Strategies for a Changing World, Carrie Hane, Dina Lewis, CAE, and Hilary Marsh identified 17 content strategy tactics for associations looking to effectively manage content—but you don't need to implement them all at once.
Data from ASAE Research Foundation studies can help leaders embrace a variety of resolutions with confidence.
Instead, Hane, Lewis, and Marsh recommend using pain points to identify where to focus your efforts. If you're having trouble prioritizing content areas, survey your members, conduct stakeholder interviews, or develop personas to understand audience needs and goals. If you're struggling to align content across teams, craft a content strategy statement, create an organizational content calendar, develop a content model, and ensure that content responsibilities are clear in employee job descriptions. Additional pain points and strategies, as well as descriptions of all 17 tactics, can be found in the report.
Foster Nimble Decision Making
The last couple of years have shown that leaders need to be ready for anything, and organizations need to be able to innovate quickly in response to change. In their examination of revenue-focused innovation among healthcare associations, Barry Barresi, Stephanie Campbell, and Hasin Ahmed of Association Ventures identified operational agility as one of the critical domains for success.
According to their findings, captured in Advancing Business-Venture Innovation, operational agility is also the least mature domain for most associations. That's not surprising when you consider the number of stakeholders associations engage and serve. But the researchers suggest that engaging external stakeholders in playback conversations will invite new perspectives and provide a check that staff objectives are aligned with member needs before a project is considered done.
Leaders looking to level up nimbleness should also implement a process for developing and scaling ideas. You don't have to reinvent the wheel—methodologies like Agile provide a blueprint for quick decision making, testing, and stakeholder engagement.