Digital Revenue Opportunities for a Mobile Content World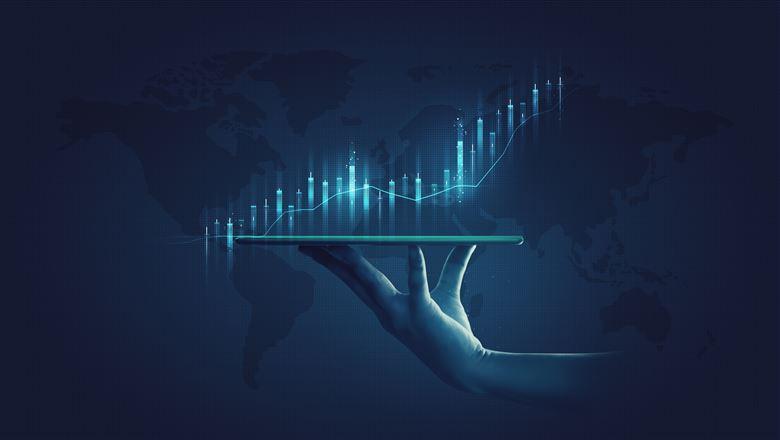 April 19, 2022
By: Jenny Nelson
As audiences increasingly consume mobile content, associations need to shift content delivery and adjust advertising and revenue strategies accordingly.
In 2021, mobile devices accounted for more than half of all internet usage worldwide. For content creators, this means not only navigating a shift from print to digital but also ensuring mobile accessibility. Data and insights from ASAE Research Foundation resources highlight how associations are responding to these shifts—and how leaders might seize on evolving opportunities for audience and revenue growth.
Association offerings have changed to meet member needs and behaviors: Most associations have transitioned from a print media focus to a more hybrid or digital focus. Data from Benchmarking in Association Management: Policies and Procedures, Vol. 1 shows that just 15.3 percent of associations offered majority print publications in 2018, while 38.2 percent offered majority online and electronic publications and 43.5 percent offered a 50/50 mix. The pandemic likely accelerated the shift toward digital delivery.
Likewise, a social media voice is now essential to meet the mobile audience. The foundation's 2013 benchmarking research on communications found that 80 percent of respondents used social media of some kind to promote their association. In 2018, 98.7 percent of respondents used social media in their marketing outreach, with smaller associations more likely to outsource some or all of that effort.
The future of content delivery may need to be more specific to the user. The ASAE ForesightWorks action brief "A Shifting Environment for Content" forecasts that content will become more personalized in the future, due to growing data on users' interests and a need for publishers to stand out in flooded content streams. The brief also predicts that, as generations and platforms shift in prominence, the demand for images, videos, and audio formats will grow and potentially surpass audience demand for written content forms.
Content will become more personalized in the future, due to growing data on users' interests and a need for publishers to stand out in flooded content streams.
To accommodate increased personalization and formats with different production needs, the brief forecasts that more content delivery will be automated. And automation tools will increasingly handle simple informative news or "listicle" type pieces.
Take Revenue Opportunities Digital
As content goes digital, advertising is also undergoing a shift, and many organizations are still figuring out their publishing business model. In 2018, only 45.1 percent of respondents said their publishing program as a whole was profitable after expenses.
Associations can increase content personalization to better reach their audiences while developing new revenue streams. The ForesightWorks "Marketing and Advertising Transformation" action brief suggests "pay-to-play" content marketing—sponsor-written content—as a means to generate revenue and create content for specific audience segments.
Diversifying advertising and sponsorship opportunities to include mobile-friendly content formats can help teams recoup revenue. The "Marketing and Advertising Transformation" action brief predicts that short-form videos, podcasts, branded digital stickers and emojis, and other new media forms will provide evolving opportunities for associations and advertisers alike.
Association marketing and content teams are advised to approach these opportunities differently than they would traditional channels, to be creative and authentic with regard to the organization's identity and the marketing message. If a key audience is on TikTok—or whatever becomes the next big platform—then it makes sense to engage on that platform and create revenue opportunities there. But make sure the people sending the message or selling to potential sponsors are conversant in the "language" of that platform.