Lead Toward a Sustainable Future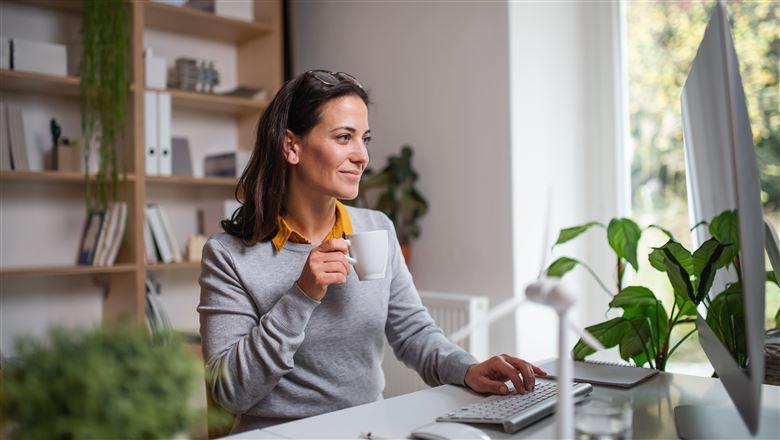 April 27, 2021
By: Jenny Nelson
Environmental concerns are front and center these days. The ASAE ForesightWorks "Beyond Recycling" action brief identifies actionable steps for associations looking to get ahead of coming change.
Last week's observation of Earth Day invited people worldwide to engage, learn, and take action to live more sustainably and combat climate change. President Joe Biden observed Earth Day by announcing an aggressive climate action goal and establishing terms for a new vision of America's future. Meanwhile, retailers are starting to embrace circular product design as a business model, which focuses on repairing, reusing, and refurbishing products and parts to extend their useful life. Swedish furniture company IKEA became a high-profile example after it announced a commitment to being fully circular by 2030.
Associations can support the industries and professions they serve on this front, but leaders can also take action through their own work, policies, and processes. The ASAE ForesightWorks "Beyond Recycling" action brief explores the future of recycling and circular design with a focus on insights for association management.
"Beyond Recycling" forecasts the increasing importance of circular design as traditional recycling programs fail to adequately deal with waste. "Reusable," "refillable," and "biodegradable" will become more important product qualities than "recyclable." And, while many companies will proactively move toward circular design, new regulations and policies may advance and complicate efforts.
In light of those forecasts, the action brief offers a number of recommendations that associations can act on today to lead into that future.
Minimize waste. The "Beyond Recycling" change driver acknowledges that many associations are already working to reduce meeting waste, but it challenges leaders to think creatively about future opportunities. A shift in member expectations and lessons learned after a year of virtual engagement may work to planners' advantage. While almost everyone is looking forward to the return of in-person events, associations also now have the opportunity to identify meetings and programs that worked better virtually to reduce meeting-related waste.
Critically, waste reduction plans should encompass more than meetings. Shifts in digital and print strategies and conscious choices about product purchases can reduce consumption in both the near and long term.
Assemble accurate information. Associations can be the leading source of information on sustainability for their profession or field. Possible resource areas include reliable lifecycle analyses of products that members use, curated ideas and solutions from the community, or research and case studies on high-impact and high-risk areas for members' industry or profession. Scanning for developing changes that will affect the field and tracking potential and emerging issues will also provide high value to members.
Convene frank conversations. Collected information and insights can form the foundation for conversations that drive the association and the industry toward solutions. Leaders can convene key stakeholders—members, industry thought leaders, corporate partners, destinations, and associations with similar concerns—to explore the diversity and complexity of the challenges and opportunities ahead. These conversations should provide space to talk honestly about root causes of resistance to change—including convenience, financial concerns, and health and safety—but also encourage participants to think openly and creatively about what can be done differently.
Associations will also need to continue to work with policymakers and industry leaders to develop thoughtful regulations and should look for ways support members as policies shift and political battles occur at local, state, and national levels.