Harness Data to Support Your Work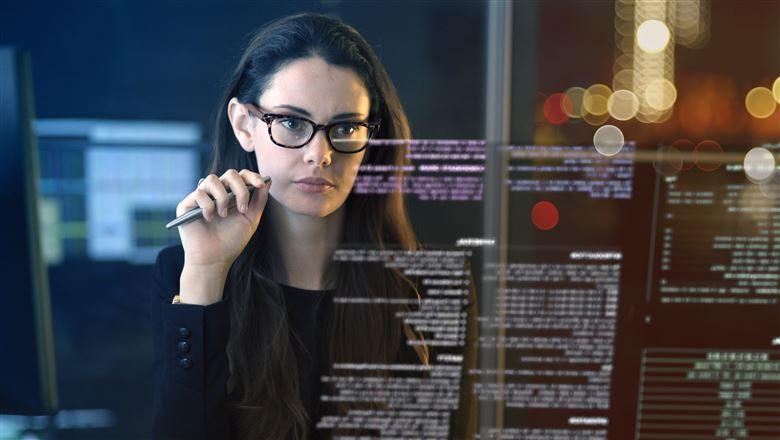 November 17, 2020
By: Jenny Nelson
Associations have access to a lot of data, but leaders often struggle to use it effectively. Case studies from a recent ASAE Research Foundation study provide examples of how associations gathered the right data to advance critical work.
These days, everybody is talking about the importance of data—and for good reason. Data and other evidence provide valuable insights and support for planning, advocacy, communications, and other decision making. In uncertain times, the right data can help associations make the case for impactful initiatives and deliver critical information to members.
It can be a struggle to sift through volumes of available data to identify the salient bits, but associations featured in the ASAE Research Foundation's Impact Every Day study highlight some possible approaches. These associations provide diverse models for gathering and applying data to inform and advance mission-driven initiatives.
Use the Data You Have
When the National LGBT Chamber of Commerce (NGLCC) wanted to illustrate the importance of LGBT businesses in the American economy, leaders already had the information they needed. NGLCC collects financial information from businesses for its LGBTBE certification, from structure to employee numbers. In analyzing the data, NGLCC found that their impact made the LGBT community the tenth wealthiest economy in the world.
NGLCC was able to use this data to advocate for a shift in corporate procurement and supplier diversity initiatives in numerous major metropolitan areas, including Los Angeles, Philadelphia, and Columbus, and several in states, including California and Massachusetts.
Update Existing Data Sources
Building Owners and Managers Association International showed that sometimes you don't need to reinvent the wheel—you just need to tweak it. Over the last 30 years, sustainable building design and construction has been on the rise. Programs like the Leadership in Energy Efficient Design (LEED) certification set new energy-efficiency standards for construction. As the industry embraced new ideas, BOMA International recognized a knowledge gap as well as an opportunity to help building owners.
BOMA International was already collecting member benchmarks, but leaders realized they needed to gather additional information to understand and advance changes in the field. Starting with the data collection cycle for the 2009 edition of its Experience Exchange Report, BOMA International tracked buildings with EPA's Energy Star certifications as well as those that participated in the LEED program. These data points enabled BOMA International to set and track industrywide sustainable building goals, leading to significant reduction in energy use in commercial buildings.
Often, the necessary data has already been collected by someone else—it's just a matter of putting it into context.
Collaborate With Organizations That Share Your Interests
An initiative developed by three healthcare associations with a common concern shows you don't have to go it alone. In 1997, Congress capped Medicare reimbursement for outpatient therapy services at an arbitrary level, cutting off services for vulnerable patients and creating administrative burdens for providers. In response, the American Occupational Therapy Association, Inc. (AOTA), the American Speech-Language-Hearing Association (ASHA), and the American Physical Therapy Association (APTA) joined forces to pool information, muster allies, and advocate to repeal the monetary cap.
ASHA, AOTA, APTA, and their partners demonstrated that without a repeal, patients would face a reduced ability to lead independent, high-functioning lives, increased hospitalization, and significant economic and personal costs. As a result, the 2018 Bipartisan Budget Act eliminated the monetary cap on outpatient physical therapy services under Medicare Part B.
Get Data From Existing Sources
Often, the necessary data has already been collected by someone else—it's just a matter of putting it into context. In recent years, numerous states, including Missouri, have targeted Medicaid hospice benefits in an effort to reduce state budgets. The Missouri Hospice and Palliative Care Association worked with the Missouri Department of Social Services to access Missouri Medicaid data and develop a clear picture of the benefits and costs associated with hospice care.
Through their analysis, MHPCA found that Medicaid-provided hospice saved the state of Missouri more than 40 percent compared with what hospital-based care would have incurred in each year examined. The data helped MHPCA convince state legislators to reconsider the budget cuts, and the data they gathered has been used in budget conversations in other states as well.