Innovation Culture Creates Innovation Success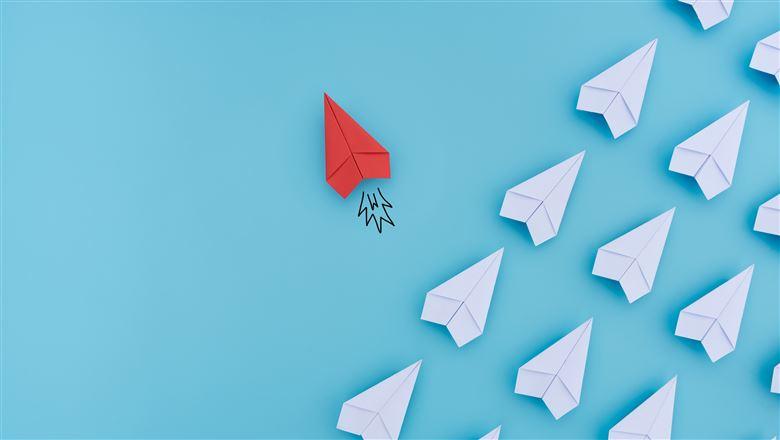 March 7, 2019
By: Emily Rabbitt
Keys for successful innovation include the support of association leadership and specific plans for implementation. The ASAE Foundation's innovation research and Innovation Grants recipients offer insight into how to develop successful innovation programs.
Trying something new carries inherent risk. Association leaders can set themselves up for success—or learn from failure—when they foster a culture of innovation in their organization.
The foundation research report Associations Innovate: The Journey from Intent to Action highlights the importance of an innovation culture to promoting effective and ongoing innovation. In an innovation culture, leaders welcome new ideas from staff, advocate for data-driven plans, encourage measurement and evaluation, and remain open to new opportunities.
Recent Innovation Grants Program (IGP) grant recipients applied several key elements of innovation culture, which resulted in the development of effective and grant-winning innovation project plans.
Innovation must be supported by those at the top. This includes the board, the CEO, and other senior leaders. American College of Cardiology staff member Kaylea Algire recognized that doctors were not claiming continuing education credits they had earned because of cumbersome extra steps. That realization sparked an idea to enable physicians to claim their credits through their mobile devices. Algire's supervisor encouraged her to develop the concept. She created a detailed product development plan with a process for ongoing data collection and member participation in training, collaboration, and testing.
In an innovation culture, leaders welcome new ideas from staff, advocate for data-driven plans, encourage measurement and evaluation, and remain open to new opportunities.
Innovation success should be measured consistently and comprehensively. When developing their proposal for a new microlearning program, staff from the National Association of College and University Business Officers established specific metrics to measure success and evaluate progress throughout the project cycle—not just at the end. NACUBO staff aligned their microlearning idea with one of the pillars of the organization's strategic plan—driving effective solutions in higher education—so project metrics will also inform progress toward that objective.
Effective collaboration is an area for improvement. The BBB Wise Giving Alliance's Advancing Collaboration project was conceived of to connect nonprofits with one another. The project team identified that nonprofits were missing opportunities to share resources to more effectively serve their areas of focus. Their project created online resources for nonprofits to find each other and identify ways to partner, maximizing both their resources and impact.
The American Association for Marriage and Family Therapy's 2019 IGP award provides a good example of how external collaboration can spark innovation. AAMFT started with an idea for a partnership. Staff were approached by an academic institution with an idea to use an existing technology, mixed reality simulation, in a novel way: as a training tool for therapists. The project has the potential to benefit the therapists in AAMFT's membership with a much more effective training method than peer-to-peer role play.
Innovation efforts are as unique as the organizations that employ them, but there are common practices that can help every organization. Open and supportive leadership and a systematic approach are essential factors for nurturing ongoing success and creating a culture in which idea exchange and innovation can thrive.