Meeting Members' Technology Needs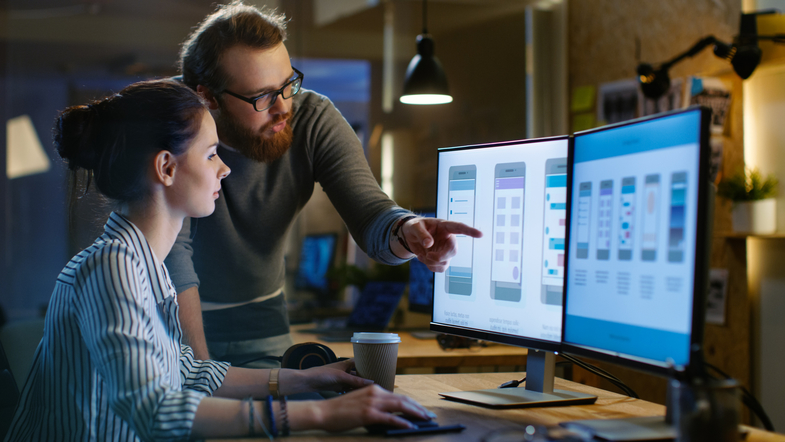 June 6, 2018
Associations face the challenge of meeting members' technology needs in the face of heightened expectations. Recent ASAE Foundation research suggests opportunities to better serve members by improving tech offerings with a focus on emerging technologies.
Associations set their constituents' expectations for many experiences, from meetings and professional education to industry-specific content and data. But when it comes to technology, associations must contend with expectations set by others. Corporate tech giants have helped create a world in which most information is instantly available, digital platforms are seamlessly accessible, and content is customized to individual interests. Organizations of all sizes and scopes are under pressure to meet those expectations.
Associations may not be leading the way in creating technology experiences, but recent research indicates that leaders are effectively applying technology to meet organizational needs. The ASAE Foundation Tech Success for Associations study found that a majority of associations (68 percent) were either highly or marginally effective in their application of technology, meaning that members are seeing value in the technology services their associations provide. However, the findings point to key areas for improvement in order to meet members' future needs.
Only 9 percent of study respondents said that their organization was operating at innovative levels of IT maturity, using technology strategically to both give members what they want in the present and anticipate their needs in the future. Among respondents to a survey of association members, most said that their association's technology either worked well or sufficiently met current needs, but millennials were less likely to express satisfaction than older respondents. As increasingly tech-savvy, younger professionals make up a larger proportion of association members, associations will need to understand their expectations and develop strategies to meet their needs.
High-performing technology platforms and curated content are the kinds of benefits younger members want from their associations.
To do that, associations will need to expand their digital presence, which the study identified as their weakest area of IT maturity. Associations were particularly weak in providing content specifically created for digital consumption and creating avenues for online collaboration. According to the ASAE ForesightWorks Next-Gen Professionals action brief, high-performing technology platforms and curated content are the kinds of benefits younger members want from their associations. IT decision-makers looking to advance their digital presence should consider how to improve these services.
68% Percentage of associations highly or marginally effective in their application of technology
Good data management is essential to many present and future technology capabilities, but many associations are still struggling to manage data effectively, especially as evolving regulations create new challenges. According to the study, 60 percent of respondents were performing at only a marginal level of effectiveness when it came to data management. At the most mature end of the spectrum were innovative organizations that turn data collection into a member benefit, analyzing the data they gather to deliver value to members.
This innovative approach to data management is an achievable goal for many associations. The prevalence and capabilities of anticipatory intelligence are expanding rapidly, suggesting new opportunities. Using data technology in the future will mean applying predictive analytics to find out what members want before they ask for it.
Although most associations do not themselves develop innovative technologies, leaders can use technology to meet member needs and expectations in innovative ways. That means making an investment in the technology support your members need now, but also keeping an eye on trends and technological developments that will affect your members in the future.