Collaboration Advances D+I Across Professions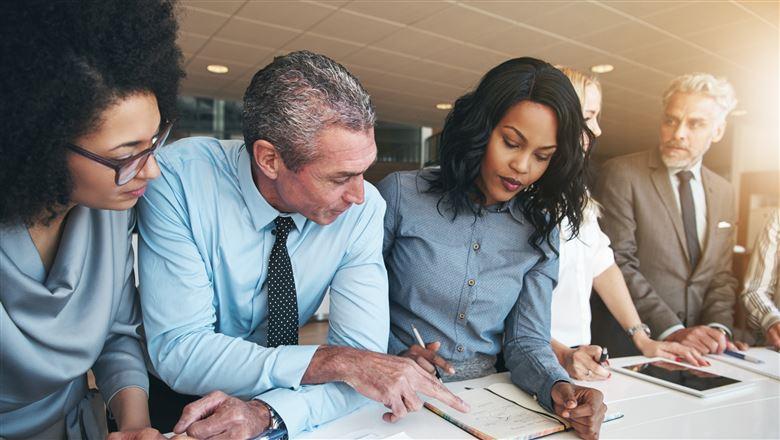 May 16, 2018
To advance diversity and inclusion practices across a profession, association leaders must partner with members and other stakeholders. Ongoing ASAE Foundation research on D+I identified elements of successful collaborations.
Associations play an important role in advancing diversity and inclusion among their members and volunteers. They also have the power to effect D+I across the professions they serve. To understand how association leaders are using this influence, the ASAE Foundation launched the Association Impact on Diversity and Inclusion in Professions study.
The study found that collaboration with members and other relevant stakeholders is fundamental to advancing D+I practices across a profession. Input from online focus groups identified how association leaders define collaboration, what they see as the characteristics of successful collaboration, and what resources are necessary to support it. Participants stressed the importance of forming partnerships that last, as D+I efforts can take years to implement successfully. They also said that clear goals and processes are important for effective change.
Create Successful Collaboration
Influencing meaningful change in D+I is neither a simple nor a short-term endeavor. Findings pointed to the importance of establishing clear goals with measurable outcomes that enable collaborators to track progress and having tangible checkpoints that encourage collaborators to continue their work and follow through. As with any organizational change, buy-in from leadership is essential to ensure support for initiatives that are likely to take years to mature.
All stakeholders should believe that they are heard and are getting some value out of the collaboration.
Association leaders and members working together to improve D+I practices across a profession should feel that they are on equal footing. All stakeholders should believe that they are heard and are getting some value out of the collaboration. This sense of mutual benefit can promote success and serve to maintain personal investment in the process.
Get the Right Resources
Study participants also identified desired internal and external resources that they thought important to successful collaborations, whether these resources were readily available or not.
Among external resources, association leaders placed high importance on training activities. They suggested that developing collaboration skills would help stakeholders feel more confident and would likely make them more effective. Leaders also suggested training on the best ways to bring individuals from diverse backgrounds onto a team, including hiring and onboarding processes.
As for internal resources, study participants deemed the commitment of funds and the engagement of key stakeholders, including senior staff and board members, essential to success. They identified a need to create support for D+I efforts in the budget and when making decisions in the boardroom. Other valuable internal resources cited were better data and better-coordinated planning.
Take Steps Toward Collaboration
Several key themes emerged from the findings for associations looking to forge successful collaborations and advance D+I practices across their members' profession:
Collaboration starts internally. Find or develop resources, training, and support from your organization's leadership.
Planning is essential. Organizations need to put in dedicated time and deliberate effort to set clearly defined goals and success measures.
A long-term commitment is required. Stakeholders have to be willing to put in a concerted effort over a period of time to successfully move the needle on D+I in their profession.
Successful collaborations are mutually beneficial. Establish clear processes at the outset to encourage equal contribution and participation that bring value to all partners.