Member Engagement Is Everyone's Job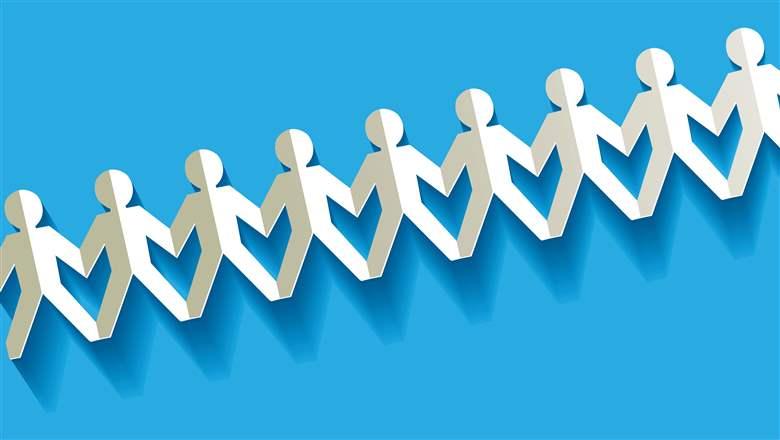 November 8, 2017
Your membership staff is consumed by member engagement and retention, but recent research from the ASAE Foundation highlights how other functional areas are major contributors to successful member relations.
While your membership staff may have the most direct contact with your members, association leaders know that member engagement and retention are connected to all aspects of association management. Recent ASAE Foundation research into association technology, global development, and volunteerism shines a light on how different association functions can advance member engagement, recruitment, and retention.
Technology and Member Satisfaction
Technology is significant not only to how associations manage member data but also to how members engage with their organization and their peers. Members use technology offerings to network, find information, take courses, make purchases, and renew their membership—and these processes might be the only way some members engage with their association. The ASAE Foundation's Tech Success for Associations report reveals that members who are highly satisfied with their association's technology are nearly 20 percent more likely to renew their membership than those who are not.
The research also shows that while satisfaction rates with technology are high, younger members are less satisfied than older ones. As more tech-savvy members join associations, leaders will need to create a technology strategy that supports members' expectations and engages them when and where they expect to engage. To do this effectively, association leaders need to focus on not only meeting member needs but also anticipating them.
Members who are highly satisfied with their association's technology are nearly 20 percent more likely to renew their membership than those who are not.
Go Global With Research
Operating on an international field is enticing to many associations, and more are pursuing activities overseas. While leaders may take these steps armed with plenty of data about their domestic successes, they often discover that building membership abroad is completely different. Whether an association is expanding current operations or breaking into new markets for the first time, gaining a foothold in international markets presents unique membership challenges.
The key to addressing these challenges is research. According to foundation research reported in Association Global Maturity: Critical Actions for Successful International Growth, 83 percent of leaders from globally mature organizations—those with advanced global operations—had an informed product strategy based on input from local leaders, member or customer feedback, and market research and intelligence. Nearly three times as many leaders of mature organizations indicated that they frequently applied customized tactics for customer, member, and prospect market segments (58 percent versus 21 percent). In other words, these successful associations thoroughly investigate new markets before making decisions about what to offer to meet potential members' needs.
Better Volunteer Relations
According to Mutually Beneficial Volunteerism: Opportunities for Enhancing Association Volunteer Management Opportunities, volunteers are among the most highly engaged members, and they are typically the most satisfied with their level of engagement. But findings also showed that associations can do more to expand member engagement. When association members who had never volunteered were asked why they hadn't, the top three reasons cited were time constraints (54 percent), not knowing what was involved with volunteering (42 percent), and because no one had asked them (31 percent).
31% Percentage of non-volunteers who gave "no one had asked them" as a reason that they hadn't volunteered
To increase member engagement through volunteering, volunteer relations leaders can look past the usual raised hands to seek new volunteers. Developing micro-volunteering options will provide opportunities for members to contribute, often online, without having to make an extended commitment. Involving more members in volunteer opportunities benefits both the organization—through increased engagement—and members—through increased satisfaction.
Connecting members to services will always drive member satisfaction, but support for those services comes from many different association functional areas. Technology and volunteering connect members with the association and with each other, while research helps associations dig into drivers of membership, wherever their members might be. Association leaders looking to improve member engagement and satisfaction should consider how different teams and services might contribute to membership goals and provide the foundation for long-term success.