There's No One Way to Become an Association CEO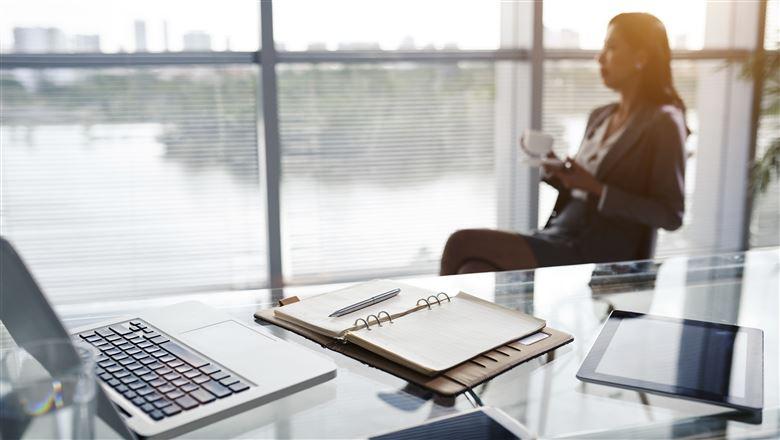 July 13, 2016
How do you get to the corner office? There is no single route to the top job, but continuous learning and cultivating solid professional relationships are commonly cited themes among those who have arrived at that destination.
According to recent ASAE Foundation research, the routes that association CEOs take to the top spot are as diverse as the association world itself.
In October 2015, with Naylor Association Solutions' ongoing support of ASAE, the ASAE Foundation surveyed association CEOs about their paths to their position. While the majority of the cohort—a random sample of current CEOs who are members of ASAE—held association leadership roles before being appointed to their first CEO post, many also came from the industry their association serves.
Overall, before obtaining their first association CEO position:
10%Percentage of respondents who knew they wanted to become an association CEO early in their career
Two-thirds of respondents worked in the association field, with 37 percent jumping from one association to another to get the top job, and 29 percent receiving an internal promotion.
Close to a third came from the industry served by the association. Some types of associations were more likely to hire from their industry: In healthcare associations, half of the responding CEOs worked in the healthcare profession before becoming CEO.
Ten percent had served as board members or senior-level volunteers for the association they came to lead.
CEO Aspirations
Few respondents set out to become an association CEO. In fact, only 10 percent of participating CEOs knew they wanted lead an association early in their career. The majority either made that decision after working in the association field or made the switch from the industry the association served. Others had been leaders in other areas or always wanted to be a CEO—but not specifically of an association. The wide array of responses does not point to a prescriptive starting point for aspiring association CEOs. It instead indicates that a wide range of experience can prepare one for the position.
Who You Know Matters
When asked which activities helped them obtain their first CEO position, nearly 60 percent of respondents rated cultivating a professional network important or extremely important. A network not only provides an inside track to career opportunities; it also creates a community of peers for aspiring CEOs to turn to when confronted with the challenges of high-level association management.
Mentorship was also cited as vital to reaching the
CEO spot. Mentors help aspiring CEOs determine next steps at crucial junctions in their career, hone their workplace persona, and identify CEO opportunities when it's time.
Keep Learning
Education matters—through school, professional development, and on the job. More than three-quarters of first-time CEOs surveyed held either a bachelor's or a master's degree. Less than a fifth had professional or doctoral degrees.
Close to 50 percent of respondents rated having an advanced degree as important or extremely important to achieving their first CEO position. Sixty-five percent said their master's or professional degrees helped them get to the top spot, as did nearly 90 percent of those holding doctorates. Only about one-third of respondents said they did not think their academic background had contributed to their appointment to their first CEO position.
No strong favorite emerged when it came to field of study; first-time CEOs had pursued a variety of subjects. Studying management did not seem to be a requirement of leadership, as fewer than half of those holding business or master of public administration degrees considered it influential in obtaining their position. Those who studied law were the most likely to say that their field of study was a contributing factor to their appointment.
Continuing professional development in the form of credentialing and certification, whether through ASAE or other avenues, was rated by 40 percent of respondents as important or very important.
On-the job training also counts. CEOs stressed the need to understand as many aspects of their association's operations as possible. More than half had experience in four or more functional areas, including marketing, technology, administration, fundraising, and others.
There's no road map from your first job to the association C-suite. But common denominators include forging and maintaining relationships with professional networks and mentors and committing to continuous learning.
Editor's Note: Subsequent ASAE Foundation research identified two common pathways to the CEO position. Read more on those findings.