Making Innovation Accessible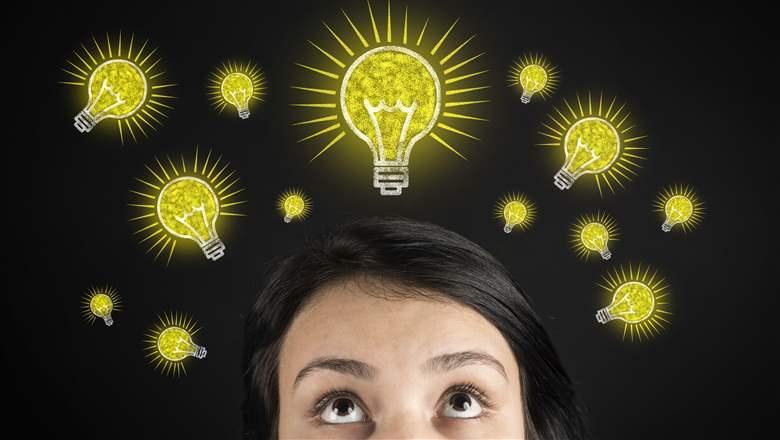 June 14, 2016
The ASAE Foundation's Innovation Grants Program supports associations' pursuit of new and better models and practices—not to mention insights into the discipline of innovating.
Innovation is rarely the proverbial lightning-bolt a-ha realized by a singular genius and much more often the result of a deliberate, strategic practice and collaboration. Those ideas underpin the ASAE Foundation's Innovation Grants Program, set in motion to nurture experimental ideas and idea-generating conversations within the association industry.
Since 2013, the foundation has awarded four grants of $10,000 per year to associations seeking funds for a project that addresses issues or possibilities within the applicant's organization or industry. In the first four application cycles, organizations submitted 212 project proposals, resulting in 16 awards. Most important, each year's applicants have imagined novel methods for addressing organizational concerns, proving that the deliberate pursuit of innovative approaches results in new models for associations.
212 The number of applications received in the first four years of ASAE's Innovation Grants Program
Three Key Questions
One outgrowth of practicing innovation is insight. Speaking at ASAE's 2016 Great Ideas Conference, William Mallon, Ed.D., senior director, strategy and innovation development, for 2013 grant recipient American Association of Medical Colleges (AAMC), asserted that innovative practice is a continuum of three broad approaches, with corresponding key questions:
evolutionary ("How do we do things better?")
expansionary ("How do we do things differently?")
revolutionary ("How do we do better things?")
While revolutionary ideas get the media coverage, most projects require or take the evolutionary approach, Mallon said. Most organizations don't need to reinvent the wheel—they just need to improve how it functions, which can still be dramatic.
Great Ideas co-presenter Elizabeth Lucas, MBA, CAE, of Soroptomist International of the Americas described SIA's approach to that continuum. SIA doesn't have staff dedicated to innovation; instead, the organization encourages thinking and approaches across the innovation spectrum when planning new projects. Staff champions serve as project managers and create business plans that help the organization understand where to invest. The business plan also helps staff, the board, and members understand the potential risks and rewards.
Creating Innovative Models
The Innovation Grants program funds projects that create dramatic change for their organizations or industries and can serve as models for change in the association sector. For example, AAMC's grant-funded project challenged its entire staff to think about innovation and resulted in a new model for connecting with members. SIA's project created a web platform to engage a broader audience around the organization's work, establishing an entry point for supporters outside of its traditional membership model.
The 2016 grant recipients have equally ambitious project plans:
The Endocrine Society's Hormone Health Network is creating interactive online tools to establish a new educational model focused on dynamic interaction and knowledge integration, which will serve as an advocate for the importance of endocrine research and clinical care.
NAFSA: Association of International Educators is designing and building the first iteration of a personalized learning and career development program, the International Education Competencies Assessment and Career Planner.
The Organ Donation and Transplantation Alliance is forming a nationwide, research-based, collaborative initiative to increase the availability of kidneys and decrease kidney waste among donation and transplant organizations.
The Sports Turf Managers Association is pursuing a collaborative initiative to explore the development of an algorithm-based app to answer their most-asked question: "At what point does a sports field playing surface become unsafe?"
Every year, through the grant program, the ASAE Foundation invites associations to think in new ways about their work and their needs. The application cycle for 2017 grants will open July 15, 2016. Visit the Innovation Grants Program website for more information about past recipients' projects and the application process.