Seven Lessons Associations Can Learn From the Private Network Chief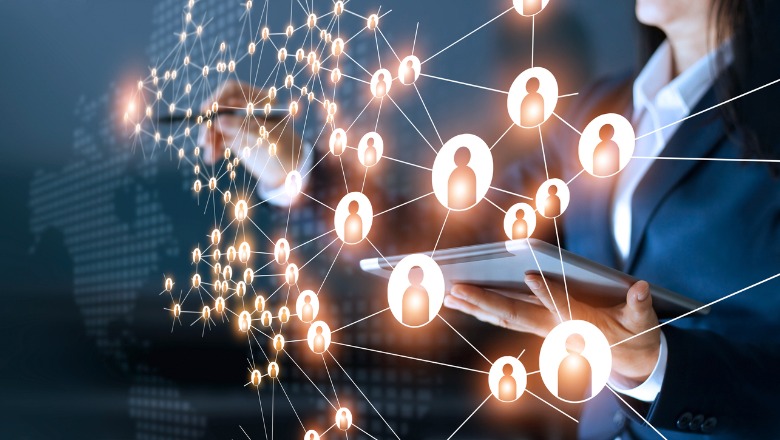 November 14, 2022
By: Jennifer Lewi, CAE
Although Chief is a for-profit private network that connects and supports women executive leaders, associations looking to improve the member experience may find some takeaways by looking at its approaches to onboarding, networking, programming, and more.
As association professionals, we are continuously looking to enhance the member experience. I'm a proud member of Chief, a private network launched in 2019 to connect and support women executive leaders.
While Chief is for-profit and built fundamentally different from associations (e.g., there is a hefty price point to join, members need to be invited or nominated to join and go through an application and interview process), there are still lessons for associations to glean from its model.
Here association leaders, who are also members of Chief, share seven ways to apply the private network's fresh approaches to onboarding, networking, and programming to your organization.
1. Effective Virtual Onboarding Process
Once you are officially a member of Chief, there is thorough onboarding. Through their "new member meetups," new members quickly learn how to take full advantage of their membership.
Most of the onboarding process is spent meeting other members in breakout groups through rounds of speed networking.
"Even with 400 people in the speed networking event, it was very inclusive, and I met over 20 women individually," said Melanie Rothstein, head of operations at the Association for Supervision and Curriculum Development. "This type of digital programming is an ideal model for engaging members looking to connect immediately with their new community."
Considerations for associations: Review your onboarding processes. Are there ways to regularly host virtual meetups with new members where they learn about benefits and also informally network with other members?
2.
Multiple Opportunities to Network and Learn
Cohort-based learning is becoming a more popular way to learn. A critical part of Chief's success is their virtual peer gatherings or "core" groups—each member belongs to a core group with eight to 10 members who meet monthly and are guided by a professional coach. The core group provides a confidential way to learn from each other and share ideas. Additionally, Chief offers frequent virtual speed networking opportunities.
Considerations for associations: Associations often rely on in-person events or formal virtual training for members to meet. How can you create more regular informal virtual networking opportunities throughout the membership lifecycle?
3
. Focus on User-Generated Content
Associations often forget that our members are experts. Chief taps into member expertise and encourages them to lead virtual and in-person discussions, webinars, and best-practice sharing sessions.
"Unlike the vibe of a traditional association where the association is expected to produce content and the membership buys what they need, Chief is not like that," said Amy Horner, COO of Vault Consulting. "Members drive much of the work. Chief encourages members to create and share their own content."
Considerations for associations: How can you tap into the expertise of your membership by encouraging more user-generated content?
4.
Recognition of the Whole Person
In addition to focusing on career interests, community groups in Chief concentrate on the other parts that make members vibrant individuals. There are networking groups based on professional interests, personal interests, identity, ethnic and race-based groups, location, and so much more.
"The focus is less on demographics and more on the psychographics of who the members are," said Adrienne Weil, SVP, member engagement and strategic services, at the American Hotel & Lodging Association. "Even though people can coalesce around a professional topic, it's about the individual. Chief sees people as full humans, rather than just what they do during working hours."
Considerations for associations: Is there an opportunity to rebalance a focus on the whole person, rather than just the part associated with the job?
5.
Inclusive Environment
We all want our associations to be more inclusive and matching these intentions with action is critical.
"Chief, for all its exclusivity, is intentional in their membership recruitment of candidates of diverse backgrounds," said Stefanie Reeves, FASAE, CAE, deputy chief of public policy and engagement at the American Psychological Association. "In addition to their recruitment efforts, Chief provides a welcoming environment that makes their members truly feel like they belong. The lesson learned: be intentional when seeking a diverse membership."
Considerations for associations: As an association professional, how can you intentionally invite a broader membership and thought leaders and then consistently engage them?
6.
Expanded Network
While associations bring together professionals from the same industry, Chief turns this idea on its head by bringing together high-achieving women from different segments and industries. This is a big part of the appeal.
"I wanted to expand my network beyond just associations for the diversity of thought," said Weil. "I liked that the vibe was about expanding the pie for everyone where women can support each other."
Considerations for associations: While most associations are built around a specific trade or industry, are there ways to bring in allied groups or a broader field to encourage more cross-pollination of ideas?
7.
Digital-First Thinking
Chief launched in 2019 as a digital-first platform and the technology behind it is custom-built.
"They worked directly with members to understand what they were looking for in an online community and how they would use it," said Horner. "It's an incredibly active online community as it was built for members by members."
Considerations for associations: How can associations transform their technology to adapt to the requirements of digital natives and our current and future members?
While associations are most often steeped in tradition and process, Chief offers a fresh perspective from which we can all draw. One final consideration, if we were creating our association from scratch today, what would we do differently to meet member needs? From virtual meetups to user-generated content, to embracing the whole person beyond the professional persona, these are the needs of today's members—let's try to give them more of what they want.