Four Ways Apple Changed Your Marketing—and Three Solutions to Fix It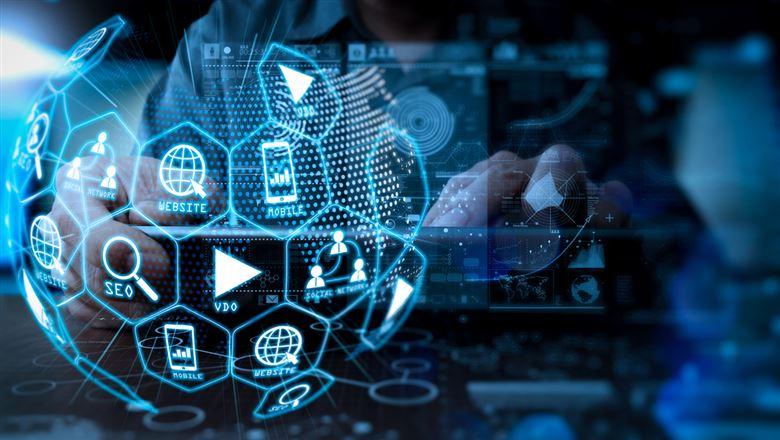 May 9, 2022
By: Chris Gloede
Apple's recent privacy policy changes are creating some marketing stumbling blocks. Here is an overview of the challenges and four clear tactics to turn them around and successfully drive your marketing effectiveness.
Association marketers have largely tamed the complexities of pandemic-era communications; now it's time to contend with the next marketing wave of change. For example, Apple's two recent privacy initiatives may create more headaches for you than the pandemic.
However, your digital team can make important changes now to safeguard marketing analytics accuracy and protect your sponsorships, membership renewals, and annual meeting registrations.
Here are four challenges.
Two Apple changes. Last year, Apple executed two important changes to the data it shares with marketers. In April 2021, Apple implemented its App Tracking Transparency (ATT) policy on Apple phones, tablets, and watches. Apple owners were suddenly able to ask their apps not to track their actions. And in the third quarter of 2021, Apple rolled out its Mail Privacy Protection (MPP) for Apple Mail on all Apple devices. Apple Mail users were asked if they wanted to protect mail activity from marketers.
More member privacy. If your members, meeting attendees, customers, or prospects use Apple devices or Apple Mail, it is likely most of them chose at least one of these options to not track their behavior. As a result, your marketing team may no longer be able to confidently understand how these contacts interact with your emails and online ads.
Fewer marketing insights. With less information about the individuals opening your emails and clicking on your mobile ads, marketers are not able to properly execute follow-up messaging. Your email and advertising will likely become more repetitive and more expensive with reduced ability to filter out uninterested targets.
Modern marketing is a discipline that requires constant innovation and increasing understanding of data and technology.
If an Apple Mail user didn't open your email, you may never know. If an Apple iPhone user clicked on your annual conference ad and registered, you won't be able to figure out that they came from that ad.
Association marketing woes. These Apple changes have already influenced your association marketing in ways you may not realize:
Newsletter ad impressions

: Your email newsletter ad impressions are often based on open rates, which Apple no longer shares.
Email subject tests

: Your A/B subject line test winner is commonly determined by email open rates, which Apple no longer accurately reports.
Membership and event marketing

: Your member acquisition and conference campaigns are often attributed to an ad or email that led to the sale, which Apple now hides.
Retargeting ads

: Your retargeting ads could be based on who interacts with your site, and Apple no longer allows you to retarget those anonymous mobile visitors.
Three Rs to Protect Marketing Effectiveness
So, what can your marketing team do? Following a recap, revise, rebuild methodology will help them chart a course through this confusing time. Marketing analytics dashboards and visualizations can help your team better discover insights and trends while also reducing staff time on tedious data collection, aggregation, and analysis.
Recap.

Review your marketing performance metrics in the past 18 months with a special attention to changes after April 2021 when Apple introduced ATT and after September 2021 when Apple introduced MPP. Remember, it took some time for users to upgrade their devices with these privacy changes, so the impact wasn't immediate.

Revise

.

Revise your marketing plans and collateral. Reduce reliance on open rates to inform email testing. Change campaigns that resend emails to unopened recipients. Rethink how you define an unengaged contact before dropping them from your marketing contacts. Examine your online ad retargeting allocations. Redesign ads and emails to emphasize "learning more" and driving contacts to your website for greater data collection.

Rebuild.

Understand the growing importance of analytics and data that you can collect and use on your own website. Reduce reliance on email for communications and rebundle email sponsorship and advertising deals to include web exposures. Incorporate advanced business-intelligence tools into your technology stack, like Association Analytics Acumen, Microsoft Power BI, Google Data Studio, or Tableau, to blend data from web, email, online ads, learning management, event registration, and other marketing systems and create a 360-degree view of contact engagement.
It's also important to keep in mind that while Apple was first to implement these privacy changes, Google is expected to make similar updates to its Android platform and Gmail solution in the near future. Modern marketing is a discipline that requires constant innovation and increased understanding of data and technology. Continuously revising your marketing stack and investing in staff education will allow you to drive marketing performance in a time of great change like this.