Three Tips for Creating Appealing Professional Development Courses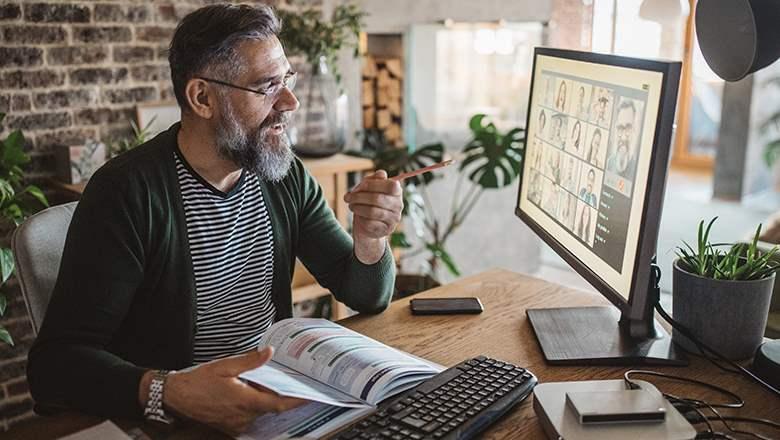 September 2, 2021
By: Asaf Darash
With associations serving as professional development hubs for their members, creating courses that are user-friendly, accessible, and appealing is top of mind. These three steps can help bolster professional development offerings.
Professional development courses aid new workers in attaining core skills and help current professionals refresh their own proficiencies. This means that well-run professional development classes have a wide, dedicated audience that is likely to grow over time.
But professional development courses won't organize themselves. Along with a strong curriculum and knowledgeable instructors, these courses require often administrative work to function effectively. To make the most of your professional development offerings and take a user-focused approach, focus on these core organizational items: determine what type of learning experience is in-demand, provide a streamlined registration process, and employ loyalty-based marketing strategies.
Determine What Type of Learning Experience Is In-Demand
A professional development course should respond to a need for your target audience. Conduct market research to learn what professional development skills are in demand that your organization can provide. Then, design your curriculum and set up your courses with the right learning management software.
Some organizations may discover that specific types of classes are in demand in addition to specific skills. For example, you might find that many young professionals are looking for help improving their meeting management skills, but need an online learning experience that can fit with their busy schedules.

Identifying niches like this can help you differentiate your course offerings from those hosted by similar organizations. Here are a few ways to make your courses stand out to prospective learners:
E-learning. Online courses provide scheduling flexibility that might be a necessity for busy learners.
Hands-on experience. In contrast to e-learning, hands-on experiences allow learners to practice their newly acquired skills in either real or simulated situations.
Diverse staff. A diverse set of students and staff provide a broader range of perspectives and can help inspire some to achieve greater success.
Practical applications. Rather than theoretical skills, courses focused on practical situations will provide learners with exercises that relate directly to their professional goals.
Provide a Streamlined Registration Process
Registering for your courses should be as easy as possible. Most professional development classes should have a registration process with the following elements:
Automatic billing to reduce data entry.
Personalized messaging to reflect a participant's unique course selection.
Mobile registration to provide additional convenience.
Your registration software should also provide you with a centralized database, allowing you to organize participants' information and track where each learner is in the registration process.
Employ Loyalty-Based Marketing Strategies
Once your course is up and running, begin exploring potential upsell opportunities that provide more benefits for learners and additional revenue for your organization. Here are a few marketing strategies from a guide our team put together that leverage existing learners' investment in your classes and organization:
Offer discounts to repeat participants. Reward learners for attending multiple classes by offering them reduced fees. For example, an organization might offer a bundled deal that reduces overall costs for those who sign up for a number of related classes.
Survey learners about future course offerings. You can instill loyalty in your learners by asking for their feedback on future course offerings. Doing so lets them feel like their opinions are being heard and can serve as a way to preview future classes and generate excitement.
Create tiered payment options. New learners might hesitate to sign up for a course with significant fees. Providing a low-cost membership plan allows learners to become more familiar with your organization and lead them to signing up for higher-cost options in the future.
Of course, the best way to instill loyalty in customers is to offer high-quality courses. Strong curriculum and a positive customer experience lay the foundation for your future marketing efforts.
Professional development helps your members reach their full potential in the workplace. Your courses can be part of this process with deliberate organization. Determine what makes your course offerings unique and provide learners with a convenient registration experience and valuable lessons to expand your organization's educational offerings.