Why In-Person Events Require a Mission-First Approach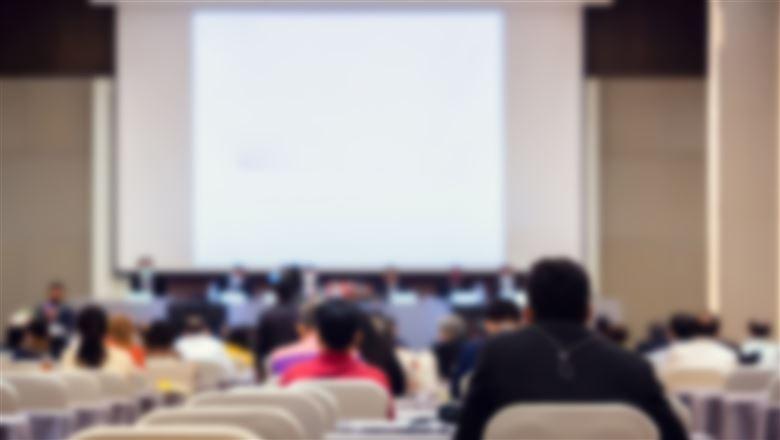 November 17, 2021
By: Angel B. Pérez
One CEO recalls the lessons he learned as his association hosted its first in-person conference since the start of the pandemic—and how leading with the group's mission and members in mind is guiding future plans.
"You're going to be in person?! Really?!"
As my team at the National Association for College Admission Counseling (NACAC) prepared for our September 2021 annual conference, fielding this question became as much the norm as shipping materials and scheduling educational sessions.
And when staff arrived in Seattle, it seemed like we were undertaking a brand-new endeavor, even though we have hosted this event for decades. The experience proved to be more emotional and transformative than we could have imagined.
Reopening Plans
Our national conference was the first to be held at the Washington State Convention Center since the world came to a halt in March 2020. The conference theme,Leading Change, seemed to capture this momentous occasion. The impact of the global pandemic hit Seattle and its greater King County hard—more than 30,000 hospitality and tourism employees lost their jobs. I was proud that NACAC helped reopen the city's convention industry and deliver an estimated $7 million in economic impact in just a few short days.
During our planning process, we worked closely with Visit Seattle's Destination and Convention Services Manager, Aaron Davis, who was also one of those 30,000 employees who lost their job due to the pandemic.
His powerful words during the opening session resonated deeply with everyone in the audience: "We know business meetings and face-to-face interactions are critical. Not just to our community and to our industry, but the connections made to innovate, to advance, to learn, and to our human condition. Your support and participation in this face-to-face meeting, in a safe manner, supports all of those things. On behalf of the entire city and everyone who is here to support your community—a sincere thank you."
Local Impact
As we hosted our national conference, it became clear to me that the decision to host events requires more courage than ever before. For example, while many associations are debating whether they can safely return to in-person events, many are also facing political headwinds as they decide to move forward with events in states where controversial political decisions are being made.
To be sure, there are times when we do have to adopt a "by any means necessary" approach. But, in most cases, we're dealing with a collective "fight or flight" response. To me, relocating seems to be the collective manifestation of fleeing, which begs the difficult question of who we might be hurting or leaving behind by doing so. For instance, relocating or canceling your meeting might leave hundreds or thousands of people unemployed. As leaders, we must also consider the option that we do not flee, but that we stay and "fight" for our mission and the members around which the mission is organized.
Because we held the NACAC conference in person, the convention center, local hotels, and restaurants hired back hundreds of employees to serve our 3,500 in-person attendees. Everywhere I walked throughout the convention center, I thanked the employees I came across. I always heard the same response, sometimes with tears: "No, thank you! Thank you for being here. Thank you for not canceling this event."
In addition, we brought visibility and opportunity to college admission counseling professionals, including our incredibly dedicated local volunteers, affirming the important role that they play in NACAC and in students' lives. In so doing, we took another step in the ongoing task of building a community around our values.
As we emerge from the pandemic and demonstrate the courage to host in-person conferences safely again, we must remember that doing so has an impact that is much greater than our respective organizations. It enhances the lives of people all over the country. And it affirms our members, who are committed to our values and who hold the keys to change in their respective locales.
Mission First
Next year, NACAC plans to host our national conference in Houston. Some of our members requested that we move the event out of Texas and voiced concerns regarding the state's political leadership and laws that do not align with their political persuasion or worldview. Logistically, association professionals know that moving a national convention is a Herculean task with immense financial repercussions.
More importantly, however, our mission is at stake.
We will host NACAC's 2022 national conference in Texas to take a stand for our values. Our mission— to empower college admission and counseling professionals and support them as they try to secure access to higher education for all students who aspire to it—transcends politics.We will support workers who host our members; empower professionals with forward-thinking education; promote college access for students through our conference-adjacent National College Fair; and amplify our core values, which include commitments to social responsibility and equity.
As we navigate the complex effects of the pandemic and an increasingly fragmented political landscape, I encourage other association professionals and their boards to ensure that the mission is the point by which they set their compass. We must have courage to forge ahead in these extraordinary circumstances and the unyielding conviction that our work makes a tangible difference in the lives of our members and countless communities across the country and around the globe.