Three Ways to Create Meaningful Board Collaboration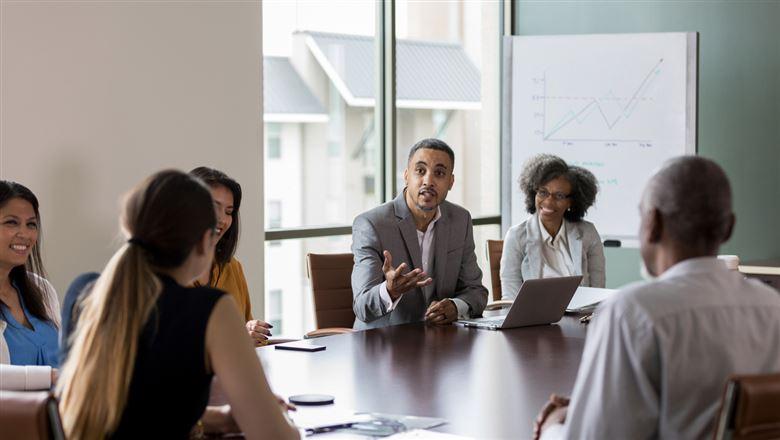 November 29, 2021
By: Drew Yancey
Everyone's overwhelmed, especially busy board members navigating a hybrid work environment. That's why it's essential to find ways to help them connect and interact in productive ways. Here are three steps in the right direction.
Collaboration overload, burnout epidemic, and hybrid chaos are just some of the phrases being coined to describe the very real problems organizations are facing to enhance productivity and engagement in a hectic world.
For association leaders, the stakes are high. We know that a highly engaged, collaborative board is essential for long-term association growth and innovation, but they are struggling to accomplish this, especially in a world of hybrid work.
A recent study found that the average person spends more than 85 percent of their workday in collaborative activities—email, phone calls, virtual meetings, and so forth. One can only imagine what that number is for an association board member, who is trying to manage their governance responsibilities on top of day-to-day responsibilities.
The whirlwind of activity is making it harder than ever to achieve engaged, productive collaboration. How can associations enhance board collaboration? Doing more with less. It is crucial to curate high-impact, focused board environments that create the conditions for meaningful collaboration.
Here are three actions association leaders can take now:
Create a "collaboration manifesto." Association leaders—especially board members—need to know what positive collaboration looks like. Spell out specific behaviors that align with the association's values and create shared expectations. Examples include: "We first listen to understand;" "Every meeting has an agenda distributed ahead of time;" and "Provide transparent and respectful feedback." The manifesto should specifically address what good conflict looks like. Differing opinions, experiences, and perspectives are essential components to productive collaboration, but can easily lead to negative conflict if not carefully managed.
We know that a highly engaged, collaborative board is essential for long-term association growth and innovation, but they are struggling to accomplish this, especially in a world of hybrid work.
Overcommunicate board member expectations, roles, and responsibilities. In the absence of clarity, collaboration becomes very difficult. Every board member should know their specific line of sight: how their unique combination of skills and experiences contribute to the association's key strategic objectives. I have found that especially in a hybrid world, association leaders need to lengthen the typical onboarding process for new board members to ensure that they have sufficient time and space to achieve clarity. Additionally, a formal board member offboarding process should be in place to capture lessons learned and areas for improvement.
Prioritize personal relationship building. I find that this has been the most important but also neglected dimension of building collaborative boards in the new world of work. As boards strive to become more diverse, it has put a premium on personal relationship building. Studies [PDF] have shown that one of the greatest drivers of collaboration is when team members express empathy—an awareness of others and ability to appreciate their emotions and differing perspectives.
The shortest and most impactful path towards strengthening empathy is quality, distraction-free time spent getting to know each other. Whereas in the past associations could depend on regular face-to-face meetings to naturally strengthen personal relationships, that is no longer the case. We need to be far more purposeful and strategic about weaving consistent relationship-building activity into both our hybrid and in-person meetings.
Combating collaboration overload is not easy. But the rewards are significant. At a recent board retreat I facilitated, most of the board was meeting each other in-person for the first time despite working together for a year and a half.
In the past, the board retreat would have followed a standard template—review minutes, vote on initiatives, update next year's strategic plan. This time, we restructured the agenda to maximize collaborative output leveraging the strategies outlined above. In the middle of a workshop session on the second day of the retreat, the current board president pulled me aside and said, "I have been involved with this association for 20 years. I've never seen us this engaged." Mission accomplished!